---
---
╎
❦
❦
❦
❦
❦
❦
❦
❦
❦
❦

❝A small girl to be protected, a hunter to protect. Both are me, and one cannot exist without the other. ❞



【ɗιαƖσgυє cσƖσя:#00BFFF ♙ тнσυgнт cσƖσя #FACC2E】

|| [url=SONGURL]songname || artist[/url] ||
---
---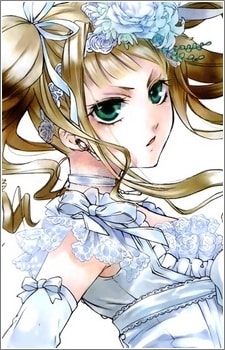 ░
♔
░
░
░
░
░
♔
░
░
░
░
░
♔
░
░
♔
░
░
░
░
░
♔
░
░
░
░
░
♔
░
♛NAME♛
Amellia Cordellia Ethel Arce
♛
AGE
♛
18
♛
NICKNAME
♛
A.A || A play on her surname and her name, starting with the exact same letter A. Some seem to find it funny, but Amelia didn't see the humor in that.
Ace|| It is basically her initials, with the letters A, C and E. She usually uses it as an alias among her acquaintances, as the word has many meanings and she finds that they suit her.
♛
SEXUALITY
♛
Heterosexual
♛
ROLE
♛
Hunter
---
---
❝ INSPIRE US WITH A QUOTE ❞

---
░
♔
░
░
░
░
░
♔
░
░
░
░
░
♔
░
░
░
░
♔
░
░
░
░
░
♔
░
░
░
░
░
♔
░
░
░
░
♔
░
░
░
░
░
♔
░
░
░
░
░
♔
░
░
░
░
♔
░
░
░
░
░
♔
░
░
░
░
░
♔
░
░
░
░
░
♔
░
░
░
░
░
♛
HEIGHT
♛
5'0
❧
♛
WEIGHT
♛
100lbs
❧
♛
HAIR COLOR
♛
A shining gold, forming a luminous halo around her head when it's let down. She usually does it in two pigtails, the curls falling down freely on either side.
❧
♛
EYE COLOR
♛
A forest green
❧
♛
GENERAL
X
APPEARANCE
♛
With big green eyes sparkling like marbles and porcelain skin, it wouldn't be too much with describing Amelia as a doll, looking easily breakable and fragile. With skinny limbs and a petite form, many underestimate her strength and prowess in fighting, a costly mistake. She dons herself in long dresses and skirts when she is not on her job, wishing for everything to be cute and girlish. She would spend hours fussing over her hair, combing it into different styles but always going with the customary twin tails. It is an activity that calms her, surprisingly, giving her something else to focus on. Sometimes she frets over the smallest blemish so much many has mistaken it for paranoia, but she usually is calmer in deciding her appearance. She is not selfish however, and never insisted on wearing her dresses when she is hunting, thinking that they would only get in her way. Donning the usual hunter's uniform, her whole mood and mannerisms shift with it.
---
---
♙ The crybaby that used to be me has been abandoned long ago. Though every now and then, I wish I could have gone back to being so carefree... ♙

---
---
---
---
❧
░
♔
░
░
░
░
░
♔
░
░
░
░
░
♔
░
░
░
♔
Naive
♙
Kind
▪
Confident
♙
Responsible
♙
Curious
♙
Pacifist
♙
Understanding
___
T
he only way to describe Amelia at one sight is that she is a true lady. Polite and sweet, she embodies the phrase 'sugar, spice and everything nice.' It is rare to see her act rowdiliy, and she seems to have a wide-eyed innocence that will endear anyone.she meets. It is the side of her she likes to be outside her job, acting girlishly and fussing over trivial details like her hair and clothes. She is someone to be protected, as if she was fragile and will shatter like glass, it is easy to make her cry in distress. She looks as if she would not even put up much of a fight, let alone think that she will kill someone. A seemingly pure girl in the middle of the hunters is likely to be uncommon to some, but that fact changes once she wears her uniform. Though there are some traits she kept in both inside and outside her job, such as her kindness and understanding nature, everything about the way she holds herself changes completely. No longer someone weak and to be protected, she has a ferocious intensity in her eyes, a determination to win. She is responsible and serious at her job, a stark contrast to her higher up, Silvester. When she is on her job, nothing will stop her, not even the people she is closest to if they get in the way of her mission, completely fixated on killing her targets as quickly as possible.
---
---
❝QUOTE GOES HERE ❞
-
---
---
♔
░
░
░
░
░
♔
░
░
░
░

❥ Smiles
Smiles mean that you are showing your strength, and that your are ready to best any obstacles in your path, and that to Amelia is the most important thing in the world. She does her best to keep a smile on her face, even if she is crying or feeling down
❥ Sweets
Sugery foods are her absolute favorite, and she temporarily throws all thoughts about keeping her weight and her figure away just to indulge herself with them every now and then. She sticks to a strict dieting regime after she eats candies, but it doesn't dampen her love for all things sweet.
❥ Animals
They always have a special place in her heart, no matter what kind they are.
❥ Stories
No two are alike, and she had enjoyed listening to life stories and legends since she was young.
---
---
♔
░
░
░
░
♔
░
░
░
░

⌦ Enclosed spaces
It's a phobia she has developed since she was young, being accidentally trapped in a cupboard for hours without anyone noticing. It's easy to get her to beak down if she feels the four walls closing in around her.
⌦ Damages
They do cost money to replace. She hates it when others damage her things without noticing, one of the reasons why she never wears her dresses into a battle.
⌦ Injuries
The red plasma is incredibly difficult to get off if you bleed, not to mention is hurts too. No one in the right mind would find it peasant getting injured, and Amelia tries to avoid injuries as far as she can.
---
---
♔
░
░
░
░
░
♔
░
░
░
░
░
♔
░
░
░
░
░
♔
░
░
░
░
░
♔
░
░
░
♔
░
░
░
░
░
♔
░
░
░
░
░
♔
░
░
░
░
░
♔
░
░
░
░
░
♔
░
░
░
♔
░
░
░
░
░
♔
░
░
░
░
░
♔
░
░
░
░
░
♔
░
░
░
░
░
♔
░
░
░
♔
░
░
░
░
░
♔
░
░
░
░
░
♔
░
░
░
░
░
♔
░
░
░
░
░
♔
░
░
░
❥ Sword fighting"She wields swords on both hands with ease, easily slaughtering millions of she wished to. Though they are quite useless against some vampires, she opts to chop their head off first before plunging the stake in their heart, dousing them with holy water and setting them on fire. You can never be too careful, and her weapons have proved to be useful in quite a few fights. "
❥ Endurance"Surprisingly, her body can put up with quite a bit of stamina and endurance in battles, her determination allowing her to push on to the very end. Until she succeeds, she wouldn't give herself a break. "
❥ Speed"She is fast enough so that her body is no more than a blur of color. She might be at your throat before you knew it, nimble and agile. "
❥ Innocent appearance"Her appearance as an innocent little girl had fooled many into thinking that she is easily taken advantage of. This has proven to be deadly for a few unfortunate vampires that came her way, and it causes others to underestimate her strength and potential."
⌦ Tears"She is vulnerable against them, and it someone starts crying out of the blue, she will get very flustered and ask for the reason, human or not. It is her embarrassing secret, and no one except a few knows about it."
⌦ Hand to hand combat"While she might be good with swords, take her weapon away from her and she would be reduced to around half her strength. She is never good at hand to hand combat, despite being taught when she became a hunter."
⌦ Sweets"That is probably the only substance that can be used in bribing her. They are enough to make her drop her guard around others and temporarily becomes more trusting than she usually is."
⌦ Focus"She is completely focused in her killing, temporarily becoming a heartless monster when she is killing her victims. She has no qualms about brutally mauling them to death, despite the fact that if she was still thinking, she would regret her actions. Once she enters something she calls 'the zone', nothing else can interrupt her from completing her objective."
PoliteShe is polite and courteous all of the time, almost bordering on sarcasm. It is simply her way, and though many people take it as an insult she means no harm. No matter how you treat her, she still speaks to everyone with the same detached politeness, sometimes sounding a little forced. Unless you were extremely close to her, it is rare to see her even change her tone when she is talking to you.
HandsHer hands are always moving, playing with her hair, scribbling down notes, fingering her stakes... They are always in a flurry of movement and action, never once stopping in their tasks. She finds it awkward if her hands just hang idle at her sides, so she usually cross stitches furiously when she is feeling nervous or embarrassed.
HummingShe hums certain notes and tunes under her breath when she is bored, something to keep her mind occupied.
Enclosed spaces She often finds herself losing her breath and even her consciousness when she is stuck in a small enclosed space for too long, and it is her greatest fear.
Losing her family It is the main reason why she became a hunter, to rid the monsters that might endanger them. Putting her family in danger might cause her to act irrationally, including putting herself at risk without thought.
SpidersHer instinct tells her not to trust anything that has eight legs. Upon seeing a spider usually triggers her flight or fight response, and depending on whether she was on her job or not she might act differently. In most cases, she screams and runs.
---
---
❝QUOTE ❞
---
---
░
♔
░
░
░
░
░
♔
░
░
░
░
░
♔
░
░
░
░
░
♔
░
░
░
░
♛
WEAPON
♛
Two long swords made out of pure silver is her main choice of weapons, but she has plenty of stakes hidden nearly everywhere on her body. While she does bring a realistic looking gun, it isn't real, but rather a water gun, filled to the brim with holy water. It is an amazing little thing given to her by her brother, able to refuel easily and efficiently. Other than that, she has several bottles of holy water as well, not to mention a lighter for setting vampires on fire. To her, standard protocol means killing them in every way possible, in any sequence to make sure that they are dead once and for all.
---
---
❧ ▬▬▬▬▬▬▬▬▬▬▬▬▬▬▬▬▬▬▬▬
FAMILY
Francis Arce || 46 || Mother
Marquis Arce || 47 || Father
Edward Arce ||20 || Brother
___

B

orn into a family with noble bloodline, Amelia was predestined to be in the light as a well mannered and sweet young girl, a lady. Her brother, Edward, was ten years older than her, and he was incredibly protective of his younger sister. The two siblings got along perfectly, playing together, talking together. Never were they away from each other's sides, and we're inseparable. However, their ambitions were completely different. Since Amelia knew him, Edward had always wanted to be a hunter. He would pretend with his friends that they were fighting against a band of vampires, yelling battle cries and pretending to leave carnage in his wake. Amellia just wanted to be a normal girl, playing with the other girls and having tea parties, she learned that she was to be vulnerable and innocent, giving reason for others to protect her. Cross stitching over chess, dolls over sports. How always to keep your composure no matter where you are, silently enforcing order with an invisible hand. Amelia was obedient, she always wanted to be a true young lady. However, no matter what she wished for, it was not to be. Both their parents were good hunters, and her mother in particular was a strict perfectionist. While she was cordial and polite when greeting guests and entering meetings, she excelled both in the use of fire arms and swords. If she shot ten times and only nine of her prey was killed, she would consider it an utter failure. And that was the way she brought up her children. Once Amelia reached the age of nine, her training officially started. Drilled again and again on the art of swords, she proved to be surprisingly good at it. A prodigy in the art of swords is what some would have called her, but she was never proud of her talent. Her brother for one was intimidated by their mother's strict rules, and while he was impressed by her progress now, she was frightened that it would soon change into intimidation. She never wanted to lead a life like her mother's. Never quite learning about the impacts of vampire attacks, she wanted to stay this way, playing with dolls, looking over her hair and fashion sense. She wanted to be the cute baby sister Edward could protect. However, her mother talked her into it whenever she felt like giving up, convincing her that it was for her own good. Self-defense was an important lesson, and so was protecting others. Amelia never understood those words then, but by the unusual look of worry and anxiety in her mother's cool eyes conveyed the message stronger than anything. Then came the incident that changed her perception. 

Edward, being a few years older than her, had been training near the woods when a few vampires attacked him and drained him of his blood. The news hit their family hard. Amelia was ten then, and did not completely understand the happenings, but seeing her usually healthy and strong brother being put into the casket, her stoic parents breaking down was the first time a harsher world had been revealed to her. They were never completely safe, always under the threat of attacks, unless they exterminated all danger. That day was the moment she decided that she would be strong to protect her family, instead of being protected again. She took her training seriously after that, working again and again on her strikes and her footwork with one goal in mind: to kill all vampires so that her family could be liberated from fear. It was a time when she isolated herself from her favorite activities, dolls and the like were replaced by a pair of gleaming silver swords, along with a reloadable water gun her brother had once used in teaching her how to aim. She developed a responsible personality, looking after herself now that Edward was no longer there for her. She was unused to it in the beginning, but it gradually got better. In a short five years time, she was no longer the girl she used to be when she joined the hunters. Managing to impress quite a few with her skills, she was admitted despite being quite a few years younger than the standard age, a rookie in terms of real hunting. She trained herself both mentally and physically in the four years she was a hunter, forcing herself to get used to brutally killing vampires no matter how much they look like humans, no matter if they were guilty or not of killing innocents. She spent a few years with the hunters, gaining experience bit by bit until she ended up under Silvester, in a team with a vampire on their hands.
⋯ ⋯ ⋯
OTHER
FC and Played by
---
---
░C░O░P░Y░R░I░G░H░T░
ℭℋAℜAℭℋTEℜ Sнєєт Bу; The_Queen, I actually made one on my own from scratch! Please do not use without permission!


ℭℋAℜAℭℋTEℜ Bу

; Your_Username