" To us, there is a very fine line between fact and fiction, as well as dreams and reality.
What is reality? reality is the quality or state of being actual or true. At least according to the dictionary. Our reality is much more twisted.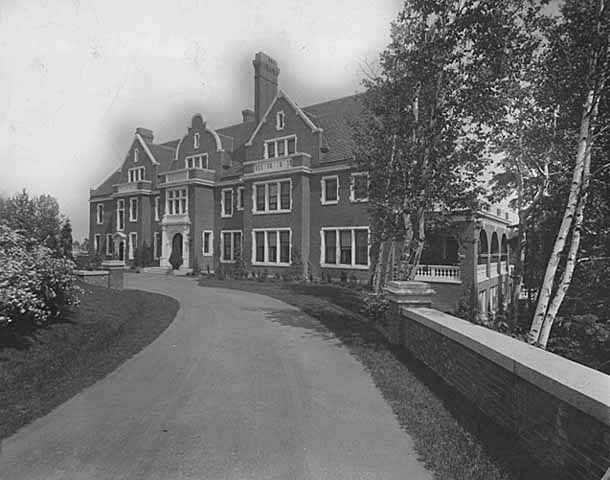 Welcome to Coleway manor, originally built in 1889 as an asylum for those who were out of touch with reality, while there were many successful rehabilitation's and releases into normal society a few unlucky tenants did not make it out. the Manor is now abandoned and used for historical tours for visitors to Havenwood, Maryland.
----
When twelve teens decided to camp out for the night in Coleway Manor they find something that will chill them to their very core, when each looks into a mirror they see a bloodied, beaten, and abused form of themselves as a reflection, terrified they tried to escape the house but one by one they were trapped inside these mirrors with their terrifying copies. Now they must try and get messages to their friends and families in the outside world.
It won't be easy but do you think they can do it?
---
Today:

April 6th 2014,

"No news on the twelve missing teens, locals claim to have seen figures that look like them but when they approach the kids just disappear. strange phenomena isn't it Matt, Indeed it is Eve. Locals claim that while they have seen the kids around town when they go to touch them a thick fog consumes the body and they disappear. How strange that is indeed Matt, Our field reporter Andrew Hallson is at Coleway manor right now with a story for us."

Andrew: "Coleway Manor, once used as an asylum for the unstable now sits abandoned at the top of Marrow hill, a long winding driveway, over run with grass and weeds, leads up to the house, it hides a dark secret within its halls, it was about as much an asylum as it was a torture house. Records indicate that after it was shut down in 1896 it was later opened up by police to investigate suspects, in what are now illegal ways to excavate information, Among those tortured souls were A small throng of kids, similar in age to those who have gone missing, members of an elite crime ring and people who seemed to be at the wrong place at the wrong time. though nothing out of the ordinary has happened here over the last century or two it is not far fetched to assume something may be present here."

"Thank you Andrew, this concludes the six o' clock news, please stay tuned for more information at 10"
---
Alright, so this is how its going to work, Each character has written or left a diary/video recording of the last thing that happened to them before they disappeared into the mirror world.
Please start the entry with the time and date of when they were last seen.
Be thorough with what you saw and or experienced while in Coleway Manor.
You may get messages through by locating other mirrors but you have 1 minute to do so before the connection is lost.
You may Also send e-mail...if you can locate a computer that is, Cell phones do not work in the mirror world.
when it is foggy in the real world you may drops clues. for people to find.
---
Character skeletons:
Appearance
Name:
Age (16-19 preferred)
Grade: (This is relevant)
Crush/who are you dating?:
Personality: (Optional if you wish to bring it out in the role play that is perfectly fine.)
Taking place in...
0 posts here • Page 1 of 1
0 posts here • Page 1 of 1
Arcs are bundles of posts that you can organize on your own. They're useful for telling a story that might span long periods of time or space.
There are no arcs in this roleplay.
There are no quests in this roleplay.
Here's the current leaderboard.
There are no groups in this roleplay!
Welcome home, Promethean. Here, you can manage your universe.
Arcs are bundles of posts from any location, allowing you to easily capture sub-plots which might be spread out across multiple locations.
You can create Quests with various rewards, encouraging your players to engage with specific plot lines.
Settings are the backdrop for the characters in your universe, giving meaning and context to their existence. By creating a number of well-written locations, you can organize your universe into areas and regions.
Navigation
While not required, locations can be organized onto a map. More information soon!
There are no groups in this roleplay!
By creating Collectibles, you can reward your players with unique items that accentuate their character sheets.
Once an Item has been created, it can be spawned in the IC using /spawn Item Name (case-sensitive, as usual) — this can be followed with /take Item Name to retrieve the item into the current character's inventory.
Give your Universe life by adding a Mob, which are auto-replenishing NPCs your players can interact with. Useful for some quick hack-and-slash fun!
Mobs can be automated spawns, like rats and bats, or full-on NPCs complete with conversation menus. Use them to enhance your player experience!
Current Mobs
No mobs have been created yet.
Locations where Mobs and Items might appear.
You can schedule events for your players to create notifications and schedule times for everyone to plan around.
Add and remove other people from your Universe.
Orphanage
By marking a character as abandoned, you can offer them to your players as pre-made character sheets.
'' Whatever is going on, I'll make sure it never happens to anyone ever again.''
The Forge
Use your INK to craft new artifacts in Mirrors: Tortured souls. Once created, Items cannot be changed, but they can be bought and sold in the marketplace.
Notable Items
No items have been created yet!
The Market
Buy, sell, and even craft your own items in this universe.
Market Data

Market conditions are unknown. Use caution when trading.

Quick Buy (Items Most Recently Listed for Sale)
Newest
Trending
Most Followed
None
Discussions
Topics

Replies
Views

Last post
Most recent OOC posts in Mirrors: Tortured souls
Alright thank you.
I'll go share it now (I just needed your permission) :)
go right ahead and share the link, the more people the better.
Do you mind if I share the link to this rp? I have some people that might want to join.
Omg thank you so much!

(this is my very first character ever accepted so I'm pretty happy)

Wheee I cant wait. :D
again thank you so much!
the roleplay was just created and u have been approved .
I think this rp is active..

but if you ever see this, I was wondering when my character will be accepted (if it ever does)

This rp sounds cool and I really want to join it..
I do ask that characters be submitted within 48 hours and in the introduction page under where it says require approval, click submit a character, I do ask that you use the designated and approved character skeleton located under all the roleplay information otherwise characters will not be approved.
Reserve me a female? And when I get the chance, where should I post my charrie sheet?
This is the auto-generated OOC topic for the roleplay "
Mirrors: Tortured souls
"
You may edit this first post as you see fit.