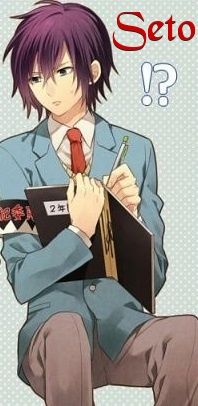 The morning of school, first thing Seto is doing is he woke up early and started baking, even before getting dressed. This morning he made some mini corn dog muffins, it's a special recipe that he made makes for breakfast with
hot dogs, cornflower and katcup
. They are out of this world. He kind of hopes that the twins might like it and even Chris. They're not sweet or anything, it's just it was a good breakfast idea. Well anyways, he shrugged it off and put them into a little tupperware. He made enough for them to have at least one, and some extra, just in case.
Baking was one thing Seto always loved doing, it got him away from the world and into his own. He could bake anything and everything, not a thing he failed at when it came down to it. Sure he can't eat himself, least not too much human food, but he had friends who could, friends that he admired for it. If Seto ate human food, he couldn't really taste it, unless it was super sweet, to the max.
Normally the only thing he could eat was raw meats loaded with blood. It was the only thing he could taste and unlike his father, he couldn't just live off of blood itself, he had to have meat too. And as odd as he thought it was, he just accepted it, but never once did he eat something like that infront of anyone other than his dad, or maybe even Rien, whom he grew up with.
Rien was Seto's neighbor for as long as he could remember. He is so comfortable around him, that people might mistake it for something more than just friendship. It sometimes get Seto wondering if he truly is inlove with that man, or if it's just misjudgment because they known each other for so long. It's not like he would try anything to him, because he is a teacher and Seto is a student the last thing he wants is for his friend to get into trouble all because of him.
After getting dressed and putting the muffins into his bookbag. He went up to his fathers room with a small black/silver bottle.
"Pa-pa! It's time for school, are you awake yet?"
Seto slowly opened the door and giggled when he saw his dad was sound asleep still. Shaking his head he set the bottle down on the nightstand and shook his father awake.
"Pa-pa! It's time for school."
Unlike Seto, Kito wasn't a day person, even if he worked for the school , he still wasn't a day person. "
"Hmm, Im up, just to lazy to get up."
He giggled at his dad and handed him the bottle.
"It's fresh, drink it while it's warm."
"Got it."
Getting to school was fast, seeing as his father take no time in getting there slowly. In fact, they never drove slow, it was just something Vampires did. Fast to humans was slow for them and fast for them was lightening speed for humans. Once they got to school, his father and him took separate ways after he kissed his son on the forehead, throwing his dark shades on and headed inside.
Seto smiled and waved his father off, walking over to a bench, waiting for his friends to show up. He pulled out a note book and started to write music in it. Humming just a little, and minding his own business.
---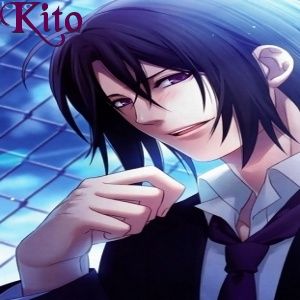 The mornings for Kito always dragged on, never in his life did he like the sun. Nor did he long for it's hot and burning beam of light. To him it was disgusting and miserable. A waste of time, for him he wished it to always be night.
Once he got to the library he automatically pressed the button so that all the curtains would shut. Flipping on the dimmed lights, lights enough to read with, but not bright enough to irritate Kito. Along with a gentle fireplace on each side of the library. Students who came in always thought it was cold, so those were recently put in.
After he was done with that, he fixed his hair slightly and sighed, walking back into the lightened school, he made his way over to the teacher's lounge. Where he unexpectedly met the Head Master. Quietly he nodded at him and put one of his black/silver bottles into a pit of hot water, seeing as he couldn't put silver in the microwave. He took hot water from the water jug and put it into a pot. Dropping his head over the water that held his bottle he closed his eyes.
"Looks like another year in paradise."
He mumbled to himself, but knew that the Head Master heard him. He didn't bother to be quiet about it. Too tired to care.
Once it was done he took it out of the water and dried it off with his sleeve. Taking a long sip of the warmth, put color into his skin, making it seem he was human. It even put him into a better mood and you'd think, what he just said, didn't come out of him.