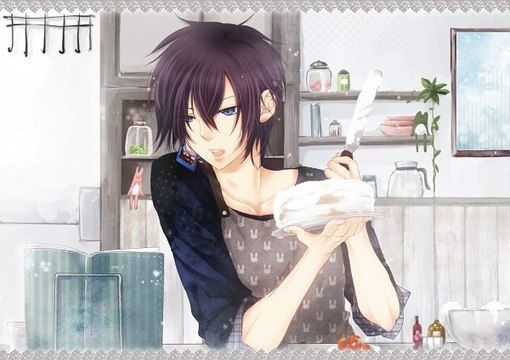 Full Name:
Seto Viltrol
Age:
16 (Looks younger though)
Nationality:
Vampire/Demon
Year
Year 2
~~~****~~~
Supernatural Affliction:
He is a halfy. Half vampire and half demon. He is just like his dad, no one could tell who or what he is. And like his father he can do whatever a vampire could, but he could also do what his mother can of that of a demon, thing is, he doesn't know much about his demon side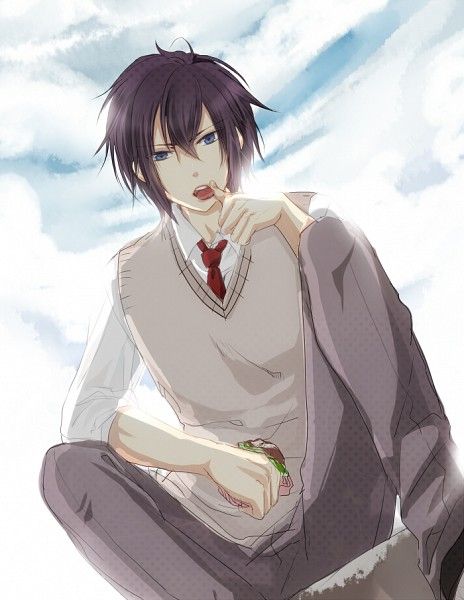 Skills:
Setting charms on people like the little demon child he is. There hasn't been a thing out there that could break his charm. It's his eyes that people need to watch out for, And his music always captivates people when he plays his violin.
Favorite Class
Unknown at the moment
~~~****~~~
Likes:
Cats
Cooking / Baking
Learning from his father
Watching people
Painting
Violin (Plays it)
Sweets
Dislikes
Gossip
Drama
Any kind of light
Heat
Being touched
~~~****~~~
Personality:
Seto has a tendency to keep his distance away from others, if they come to him he would always keep space. He hates being touched. When it comes down to things he is very OCD and a germ-o-phobe. But being a germaphobe, that is only when he is touched by others, anything else he could handle. He had come OCD because of his father, who always made him put books back to their rightful places and always made him clean his room.
When it comes down to his personality, he doesn't really say much, he mostly speaks through his paintings or musics. He isn't shy, not one bit, if he finds something wrong with you, he'd say it that or just shrug you off and walk away.
He isn't always so cold though, in fact, he doesn't realize that he does it. He can actually be really sweet and cunning. In many ways he is like a cat 100 percent of the time.
Miscellaneous:
-Carries his violin everywhere.
-Has a black cat who always follows him, or sits on his shoulders. Cat's name is Negeto (Ne-geto)
-His father is the only family that he has ever known, so you could say, he means alot to him. He has never met his mother or any of his other family members, nor does he care to.
-Him and his father both enjoy sweet things, so you'd find Seto making alot of them, he even tends to smell of sweetness