The year is 1976, and the beginning of a new year has finally arrived for the students and faculty of Hogwarts School of Witchcraft and Wizardry. Time for another year of love, lust, potions, spells, enchantments, feasts, and of course a prank or two, courtesy of the Marauders themselves. Behind the stone walls of the castle, scandals and mischeif are brewing. Whispers of gossip border the halls and secrets lie in wait around every corner.

With a new year, comes thousands of new possibilites. So, pack your bags, fold up your robes, make sure to restock your quills and your ink, and, if you haven't already, please, now is the time to buy your books and supplies. There's a big year ahead. It's time to see what fate has in store for the students of Hogwarts.

It's not all fun and games though. With the Dark Lord slowly making his rise to power, people now go missing on an almost daily basis. No one knows what to do. Many witches and wizards, and not just muggleborns, though those are higher on the list, are disappearing left and right. Fear, and chaos have spread throughout the wizarding world. Death Eater numbers are growing. It would seem that no one, unless he/she be of a pureblood family, is safe. Still, Hogwarts, and its faculty and students, must strive on.



Characters




You might belong in Gryffindor,
Where dwell the brave at heart,
Their daring, nerve and chivalry
Set Gryffindors apart...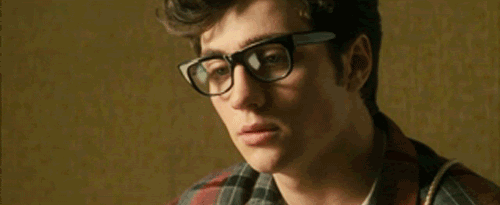 James Potter | 6th Year | FC: Aaron Johnson| Taken

Marauder
Has a huge crush on a miss Lily Evans
Animagus (can turn into a stag, and is also known as Prongs by his fellow Marauders)
Grew up with some of the pureblood Gryffindors, such as Marlene McKinnon
Captain, and Chaser of the Gryffindor Quidditch Team

Sirius Black | 6th Year | FC: Ben Barnes| Reserved

Calls himself the Hogwarts Sex God, or God's gift to Women, among other names. Depends on the day.
Unregistered Animagus
Marauder (known as Padfoot among fellow Marauders)
Practically every girl in Hogwarts knows his name.
Is the only Black to ever have been in Gryffindor, and disowned, and has been disowned by, his family.
Tends to call Gwendolyn Robins "His little doll" or dolly, something that often earns him a punch in the shoulder.
Claims to have a huge um...wand, and great hair.
Enjoys firewhiskey.

Remus Lupin | 6th Year | FC: Andrew Garfield | Taken

Werewolf, but no one knows, so SSHH!!
Chocoholic. Seriously, entice him with chocolate, and he'll do just about anything.
Shy, intelligent, studious...
Many people wonder how it is he's friends with James and Sirius.
Marauder (known as Moony amongst fellow Marauders)

Peter Pettigrew | 6th Year | FC: Jamie Bell | OPEN

Marauder (known as Wormtail amongst fellow Marauders)
Practically follows the other Marauders around like a lost puppy
Sort of the fourth-wheel when it comes to the Marauders.
Secretly fascinated by Dark Arts, but too afraid to admit it

Lily Evans | 6th Year | FC: Karen Gillan | Taken

Muggleborn
Smartest witch of her age
Had a falling out with Severus Snappe after he called her a mudlood (something he promised he'd never do.)
Gryffindor Prefect
Hates James Potter (at least, she says she does anyways)
Friends with most of the other 6th year Gryffindor girls
Has a temper as red as her hair.

Charlotte Kirke | 6th Year | FC: Kaya Scodelario | Reserved

Mysterious, sarcastic, has an attitude that's all her own.
Gryffindor Beater
Has known James Potter since they were children.
Is probably one of the only girls who doesnt fall victim to Sirius Black's charm, something that apparently annoys him greatly.
Does happen to think that he is quite attractive, though she would rather throw herself from the Astronomy Tower than admit it

Marlene Mckinnon | 6th Year | FC: Nina Dobrev | Reserved

Dated Sirius Black at one point, but the relationship faded out and he went back to his...promiscuous ways.
One of the known flirts of Gryffindor
Best friends with Dorcas Meadowes.

Gideon Prewett | 6th Year | FC: Eddie Redmayne | OPEN

Twin brother to Fabian Prewett
Known Charmer, but not as well known as Sirius
Cocky redhead

Fabian Prewett | 6th Year | FC: Eddie Redmayne | Taken

Quiet, shy, sweet, the more sensible of the Prewett twins
The brains in the Prewett twin's operations.
Has a deep love of reading

Molly Prewett | 7th Year | FC: Holland Roden | Taken

Girlfriend to Arthur Weasley (obviously. who wouldn't find these two cute?)
Motherly
Head girl
Kind, caring

Arthur Weasley | 7th Year | FC: Caleb Landry Jones | OPEN

Loves everything that has to do with Muggles
Boyfriend to Molly Prewett (awww!!!)

Mary Macdonald | 6th Year | FC: Candice Accola | OPEN

Best friends with Emmeline Vance
Cheery, happy girl

Alice Prewett | 7th Year | FC: Carey Mulligan | OPEN

Sweet, motherly, caring towards everyone.
Future Auror
Huge crush on Frank Longbottom
Cousin to Molly, Fabian, and Gideon

Frank Longbottom | 7th Year | FC: Joseph Gordon Levitt | OPEN

Gets nervous around Alice Prewett
Clumsy, kind, shy, gentlemanly
Doesnt exactly approve of Sirius Black's ways.
You might belong in Hufflepuff,
Where they are just and loyal,
Those patient Hufflepuffs are true
And unafraid of toil...

Greta Catchlove | 6th Year | FC: Lily Collins | Reserved

Adorable little hufflepuff
Shy
Smart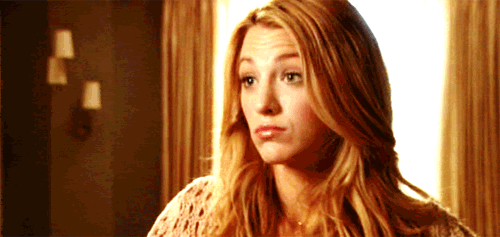 Annabelle Prince | 7th Year | FC: Blake Lively | OPEN

Bouncy, bubbly girl
Heart of gold
Slightly self-conscious.

Adrian Prince | 6th Year | FC: Hunter Parrish | OPEN

Member of the Slug Club
Sort of looks up to his sister (not that he would ever admit it)
Loves potions

Ludovic Bagman | 7th Year | FC: Penn Badgley | OPEN

Huge gambler
Rich, spoiled brat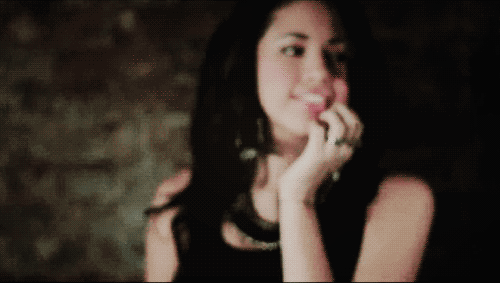 Gwenog Jones | 6th Year | FC: Jasmine Villegas | OPEN

Quidditch is her life
Shy, and sweet
Is practically obsessed with the Hollyhead Harpies

Amelia Bones | 5th Year | FC: Emma Roberts | Reserved

Younger sister to Edgar Bones
Smart
Tired of being overshadowed
Has begun to act out in order to gain attention

Gladys Gudgeon | 5th Year | FC: Hannah Murray | OPEN


Ted Tonks | 7th Year | FC: Jim Sturgess | OPEN

Funny
Outgoing
In love with Andromeda Black
Sort of the 'Older brother' figure to Hufflepuff house.
Bit scared of Bellatrix Black
Good head on his shoulders

Bertha Jorkins | 6th Year | FC: Leighton Meester | OPEN

Hufflepuff seeker
Bit of a gossip girl
Clumsy and a tad forgetful

Edgar Bones | 7th Year | FC: Steven R. McQueen| OPEN

Crush on Lily Evans
Treats girls the right way.
Has his fair share of secrets
Older brother to Amelia Bones

Hestia Jones | 6th Year | FC: Talulah Riley | Reserved

Crush on Remus Lupin
Outgoing and bold
Friendly
Bit of a spitfire
Somewhat of a joker

Dirke Cresswell | 5th Year | FC: Freddie Highmore | Reserved

Completely hopeless romantic
Friendly, bit naive
Intelligent
Member of the Slug Club
Or yet in wise old Ravenclaw,
If you've a steady mind,
Where those of wit and learning,
Will always find their kind;

Eric Stebbins | 6th Year | FC: Dave Franco | OPEN

Prankster
Extremely intelligent.
Bit of a know-it-all

Emmeline Vance | 6th Year | FC: Alexandra Chando | OPEN

Kind, and extremely caring
Best friend to Mary Macdonald
Pretty studious

Rita Skeeter | 6th Year | FC: Amber Heard | OPEN

Feels like she has to know every little thing that happens around the school.
Always knows every bit of gossip
Does a bit of spreading gossip as well.
Loves drama, and if there's nothing happening, she'll seem miserable, and eventually try to start some
Bit of a...rhymes with Witch, but she can put on a sickeningly sweet smile.

Gilderoy Lockhart | 6th Year | FC: Chace Crawford | OPEN

Pretty full of himself
Thinks the world revolves around him
Overestimates his own abilities.
Ravenclaw Chaser
Can sometimes seem like a Prince charming, but the arrogance sometimes gets in the way of that.

Sybil Trelawney | 6th Year | FC: Amanda Seyfried | OPEN

Absolutely brilliant when it comes to Divination
Is always making a lot of predictions (the majority of which dont come true, but on occasion...)
Bit antisocial and secluded

Bartemius Crouch Jr | 6th Year | FC: Colin Morgan | OPEN

Part of him severly hates his father
Always desires attention.
Pretty much a mama's boy. Just....dont call him that. Not if you value your 'non-hexed' existence.
Finds Dark Magic to be extremely...interesting.

Caradoc Dearborn | 7th Year | FC: Nicholas Hoult | OPEN

Big ladies' man.
Bright and intelligent
Captain of the Ravenclaw Quidditch team

Dorcas Meadowes | 6th Year | FC: Diana Agron | Reserved

Bookworm
Best friends with Marlene McKinnon
Quiet, sort of shy
Slightly tempermental
When around her good friends, can seem a bit...bold
Or perhaps in Slytherin
You'll make your real friends,
Those cunning folk use any means
To achieve their ends.

Walden Macnair | 6th Year | FC: Alex Pettyfer | OPEN

Arrogant
Not the brightest wand at Ollivanders
Big on Dark Arts
Best friend to Evan Rosier
Aspires to be a Death Eater
Manipulative.
Hates anyone who isn't a pureblood, and has a habit of greeting them with a hex, or a curse.
Typical Slytherin.

Evan Rosier | 6th Year | FC: Francisco Lachowski | OPEN

Huge ladies' man.
He-who-must-not-be-named has conacted him, and he's considering joining, but he's...not sure.
Best friend to Walden Macnair
Childhood....friends...with Marlene McKinnon

Carys Flint | 6th Year | FC: Ksenia Solo | Reserved

Not like most Slytherins in her house
Likes to tease Nicholas Mulciber about...everything. All in good fun though.
Sarcastic more than most people would believe
Slytherin Beater
Has a thing for gillyweed, alcohol, and...wigs. Dont ask why.
Will be relatively nice to anyone who has a good sense of humor and isn't a complete twat.

Antonin Dolohov | 7th Year | FC: Jack O'Connell | OPEN

Quiet, but only because he's observant
Can be just as evil as his housemates
Has joined the group of forming Death Eaters at Hogwarts
Plans to eventually eradicate the wizarding world of the lesser, more...useless vermin.
Known for his occasional attacks on younger students

Lucinda Talkalot | 7th Year | FC: Oddette Yustman | OPEN

Quiet, and shy, even though she's quite close to some of the more popular Slytherins
Not completely convinced on the whole...blood purity thing
Often gets in Bellatrix's way. On accident of course. They don't get along very well.
Gossip queen of Slytherin
Slytherin Quidditch Captain

Alecto Carrow | 7th Year | FC: Kristen Stewart | OPEN

Places an immense amount of trust in her brother
Older of the twins
Sensible when it comes to attacks.
Enjoys using her words
Vicious
Friends with Narcissa Black
May or may not have...well, a crush on Evan Rosier

Amycus Carrow | 7th Year | FC: Gaspard Ulliel | OPEN

Younger of the Alecto Twins
Strongly stands with the pureblood supremest views
Impulsive and violent
Desperate to become a Death Eater

Emma Vanity | 6th Year | FC: Jessica Lowndes | OPEN

Bit of a mystery, or rather....she's completely a mystery.
Seeks thrills wherever she can find them.
Slytherin Chaser
Slightly sadistic
Has been with...well, many guys around Hogwarts. Taken or not, it makes no difference.

Rodolphus Lestrange | 7th Year | FC: Ian Somerhalder | OPEN

His boggart is seeing himself, but as a muggle
It's rare that he'd allow people to clal him Rod, but call him Roddy and that's just you begging for him to curse you.
While he does love to curse other students, he wont attack younger slytherins. Though, that doesnt mean he wont threaten them
Betrothed to Bellatrix Black
Comes from a wealthy, albeit not as influential Pureblood family.
Older brother to Rabastan Lestrange
Is known for his cruel mind, and rash, unpredictable ways.

Nicholas Mulciber | 6th Year | FC: Jackson Rathbone | OPEN

Has a habit of convincing Evan Rosier to use Dark Magic
Arrogant, and feared
Strong-willed.
Love/Hate relationship with Carys Flint
Evil sense of humor
Hates anybody who is not pureblood

Regulus Black | 5th Year | FC: Ezra Miller | Reserved

Younger brother to Sirius Black, whom he hates with a passion
Youngest of the Blacks, and the most well liked.
Seeker on the Slytherin Quidditch team
Member of the Slug Club

Chance Avery | 7th Year | FC: Chris Zylka | OPEN

Likes to pull cruel pranks with Mulciber
Rather...admired by female students.
Had a tryst with Emma Vanity, and the two flirt a bit.

Narcissa Black | 5th Year | FC: Taylor Momsen | Taken

Lucius Malfoy's girlfriend. The two are betrothed.
Youngest of the Black sisters
Cousin to Sirius an Regulus
Doesn't want to lose Andromeda, but she is not going to change her views
Cold, distant, bit of an elitest
Elegant, and well spoken
While she does live by the pureblood ways of her family, she does, however, think Lord Voldemort's methods a bit...extreme.

Andromeda Black | 6th Year | FC: Emily Didonato| Reserved

The middle of the Black sisters
Nicer than both of her sisters, Andromeda does not believe in their pureblood, prejudice ways.
Has a crush on Ted Tonks
Considers Sirius as basically her favorite family member.
Enjoys reading.
Sweet and kind, Andromeda Black has a big heart.
Despite their differences, she does love her sisters.

Bellatrix Black | 7th Year | FC: Katie McGrath | Taken

Crude, wild, and unyielding.
Older sister of Narcissa and Andromeda Black
Cousin to Regulus and Sirius black
Betrothed to Rodolphus Lestrange, though she doesnt love him. She tolerates him because it is the way of the pureblooded families.
In love with, and obsessed, with the Dark Lord
Death eater in training
Brash, and...more than slightly insane.

Lucius Malfoy | 7th Year | FC: Max Irons | OPEN

Betrothed, and currently dating Narcissa Black
Quite the charmer
Pureblood maniac
Is highly respected as the son of Abraxas Malfoy, an extremely influental wizard with sinister connections to the Dark Lord.

Severus Snape | 6th Year | FC: Louis Garrel | Taken

Deeply in love with Lily Evans
Has been contacted by Voldemort himself.
Fascinated by the Dark Arts
Is currently trying so hard to mend his relationship with Lily after having called her a mudblood, something he'd promised he'd never do.
Moody, broody, cunning, unsure, and extremely intelligent

Theodore Nott | 7th Year | FC: Paul Wesley | OPEN

Loves to have fun. Parties are especially good.
Lives by Pureblood standards
Sort of...friendly with Carys Flint
Outgoing, bold, and a massive flirt

Aurora Zabini | 6th Year | FC: Katerina Graham | OPEN

Extremely beautiful
Pretty much a total gold digger.
More than just a flirt
Boys practically flock to her
She's impartial to money, and blood purity.
Rules
Most face claims aren't that changeable. Blame tumblr for my mindset. But I am open to other characters that are not listed.
I will be adding more characters as time goes by. Also, if you want to make a character that is not listed, discuss it with me because there are literally a plethora of surnames that are usable to make your character still seem...relatively cannon.
When asking to make a non-listed character, if you ask to make a member of one of the big families, like, asking to make a sister for Sirius Black, my answer will be no, and there will not be a thing in the world that would be able to make me change my mind. That's not something I'm going to allow. I'm sorry.
Reservations are first come, first serve. So apply now!
Please, reserve your characters in the OOC. And, to make sure I know you've read all of the rules, there will be a password that you must put into your reservation. If it's not there, I will assume that you haven't even glanced at this part.
Dont ask to use a face claim thats from the actual Harry Potter series. I know, they're very diverse actors/actresses, and their faces are all absolutely perfect, but still.
I'm not going to allow everyone to make their characters animagi. It's not a very easy thing for any witch or wizard to accomplish.
Keep in mind that, many of the characters have little (or huge Remus) secrets. Your character does not know their secrets unless they've told you. So dont say you already know that Remus is a werewolf. The password is Expecto Patronum
Dont say your character is a marauder. I will feed you to my goat. (or at least I would if I actually had one)
Mary-sues need not apply. And if I see too many applications that seem too Mary Sue/Gary Stue, I will add a Mary Sue litmus test as a topic in the OOC that you will have to complete in order to apply.
Please, do not let this die. A lot, and I do mean a lot, of work has gone into this.
This roleplay is for literate drivers only. If you can't make good, lengthy, grammatically correct posts, dont join.
I'm sorry if a lot of rules seem a bit strict, but this roleplay means a lot to me, and I dont want it going down the drain.
Have fun, and remember, Stitchy loves you!
Character Sheet
Code: Select all

[right][img]gif of character[/img]
[img]another gif[/img]
[img]last one[/img][/right]
[b]Full Name:[/b] First middle and last if you please
[b]Nicknames:[/b] If you have one
[b]Age:[/b] 1st years are 11, 2nd: 12, 3rd: 13, 4th: 14...catching on?
[b]Birthdate:[/b]
[b]Home Town:[/b] For this section, please keep in mind, that all students must have been born, raised, and currently living in either England, Wales, Scotland, or Ireland.
[b]Sexuality:[/b]

[b]House:[/b] Which house is your character in and why. Please explain the traits that your character is endowed with that made the hat put them in their house. And please, dont just use the obvious. If you're a gryffindor and you say you're in Gryffindor because you're brave, chivalrous, and you've got nerve, then I will tell you to change it.
[b]Wand:[/b] Wood, length and core. Please, dont just use phoenix feather. Be original. If you can't think of any wand cores or types or whatever, please refer to the Harry Potter wiki. Also, tell what your wand is best for. Like, some wands are better for Charms, while they might not be the best for Defense Against the Dark Arts. Please only put the classes in which you'd actually use the wand. Potions would not be one them, obviously.
[b]Likes:[/b] Five minimum
[b]Dislikes:[/b] Five minimum
[b]Boggart:[/b] What is your character most afraid of?
[b]Best Classes:[/b] Two please, and explain why.
[b]Worst Classes:[/b] Two please, and explain why.

[b]Personality:[/b] A good paragraph or two explaining your character's personality. Add a lot of detail. Tell us some of their habits. I want good things as well as bad. No one's perfect, not even a witch/wizard
[b]History:[/b] This part should be fairly longer than the personality part. Tell us about where they lived, their family, their childhood, when their magic first appeared/their first experience with magic, when they got their letter, their thoughts upon arriving to Hogwarts, their life at Hogwarts, and anything really important that's happened up to the current point in time.
[b]Anything else?:[/b] Did I forget anything? Is there something you want to mention? This is also where you'd put it if you are: In the slug Club, or on a quidditch team. If you do want a position on a quidditch team, please, dont fill that part in this out yet. There will be a topic about this in the OOC. Claim your spot before it's taken.

Taking place in...
Arcs are bundles of posts that you can organize on your own. They're useful for telling a story that might span long periods of time or space.
There are no arcs in this roleplay.
There are no quests in this roleplay.
Here's the current leaderboard.
There are no groups in this roleplay!
Welcome home, Promethean. Here, you can manage your universe.
Arcs are bundles of posts from any location, allowing you to easily capture sub-plots which might be spread out across multiple locations.
You can create Quests with various rewards, encouraging your players to engage with specific plot lines.
Settings are the backdrop for the characters in your universe, giving meaning and context to their existence. By creating a number of well-written locations, you can organize your universe into areas and regions.
Navigation
While not required, locations can be organized onto a map. More information soon!
There are no groups in this roleplay!
By creating Collectibles, you can reward your players with unique items that accentuate their character sheets.
Once an Item has been created, it can be spawned in the IC using /spawn Item Name (case-sensitive, as usual) — this can be followed with /take Item Name to retrieve the item into the current character's inventory.
Give your Universe life by adding a Mob, which are auto-replenishing NPCs your players can interact with. Useful for some quick hack-and-slash fun!
Mobs can be automated spawns, like rats and bats, or full-on NPCs complete with conversation menus. Use them to enhance your player experience!
Current Mobs
No mobs have been created yet.
Locations where Mobs and Items might appear.
You can schedule events for your players to create notifications and schedule times for everyone to plan around.
Add and remove other people from your Universe.
The Forge
Use your INK to craft new artifacts in Mischief Managed. Once created, Items cannot be changed, but they can be bought and sold in the marketplace.
Notable Items
No items have been created yet!
The Market
Buy, sell, and even craft your own items in this universe.
Market Data

Market conditions are unknown. Use caution when trading.

Quick Buy (Items Most Recently Listed for Sale)
Discussions
Most recent OOC posts in Mischief Managed