Name:
Dexter "Dex" Estrama Ashcroft
Age:
20
Gender:
Male
Ethnicity:
"I'm all British, baby."
Occupation:
"I'm a model, and I work as a fashion designer on the side. It's quite posh, actually."Sexuality:
Bisexual
Appearance:
"Ah, yes. As you can see in the picture, I'm real charming."
Dex is pretty tall, standing at 6'2". He's also skinny, but in a nice, slender way. He weighs 126 lbs and his hair is black with red streaks in it, currently. He will sometimes dye his hair for whatever photoshoot he's doing at the time.
"I'm on a break right now, so I just left my hair how it is in that lovely picture there."
He has beautifully light grey eyes, and a lovely accent to go with it.
Personality:
"Cor blimey! I might as well have been gallivanting the countryside!"
Dexter is the kind of person that gets lost easily. He has a horrible sense of direction, but doesn't seem to realise it.
"Oi, I can read a map just fine, ya wanker!"
Oh yeah? Then how'd you get lost, and in the country, no less?
"Just get on with it!"
Alright, fine. Dexter is a creative, colorful, and, if anything, inventive person. He specializes in the Goth style of clothing, and he's actually very good at what he does. He can also be mysterious at times, running off to who-knows-where for inspiration on his next line of clothing, or for his next photoshoot.
"Oh, I get it! 'Pardon me' means that I'm in someones space in America....not that they've farted."
It can be hard for others to understand what he's saying if they don't know English slang. In contrast, it can be hard for Dexter to understand what others are saying, as he is a bit unfamiliar with American slang.
Dexter is a friendly guy, although he's usually blunt and sarcastic about everything. However, somehow he tends to be polite as well. He enjoys hanging out with friends, and getting 'knackered' at parties. He's often very smooth with the ladies (and men), especially the American ones since they're usually drawn in by his accent. He can be a loudmouth, especially if he's excited about something. He absolutely loves fashion.
"Do what you love, right, mate?"
--Likes
-Drinking
-Partying
-Drinking tea
-Bacon
-His work
-Dogs
--Dislikes
-Fish 'n chips
-Rude people
-Birds
-Having nothing to do
-Idle chat about the weather
--Phobias
-Never finding love
-Nightmares about his clothing getting ripped.....
-That his career will be short-lived
Masque and Tuxedo:
Tuxedo:
Dexter decided to go with a more retro style....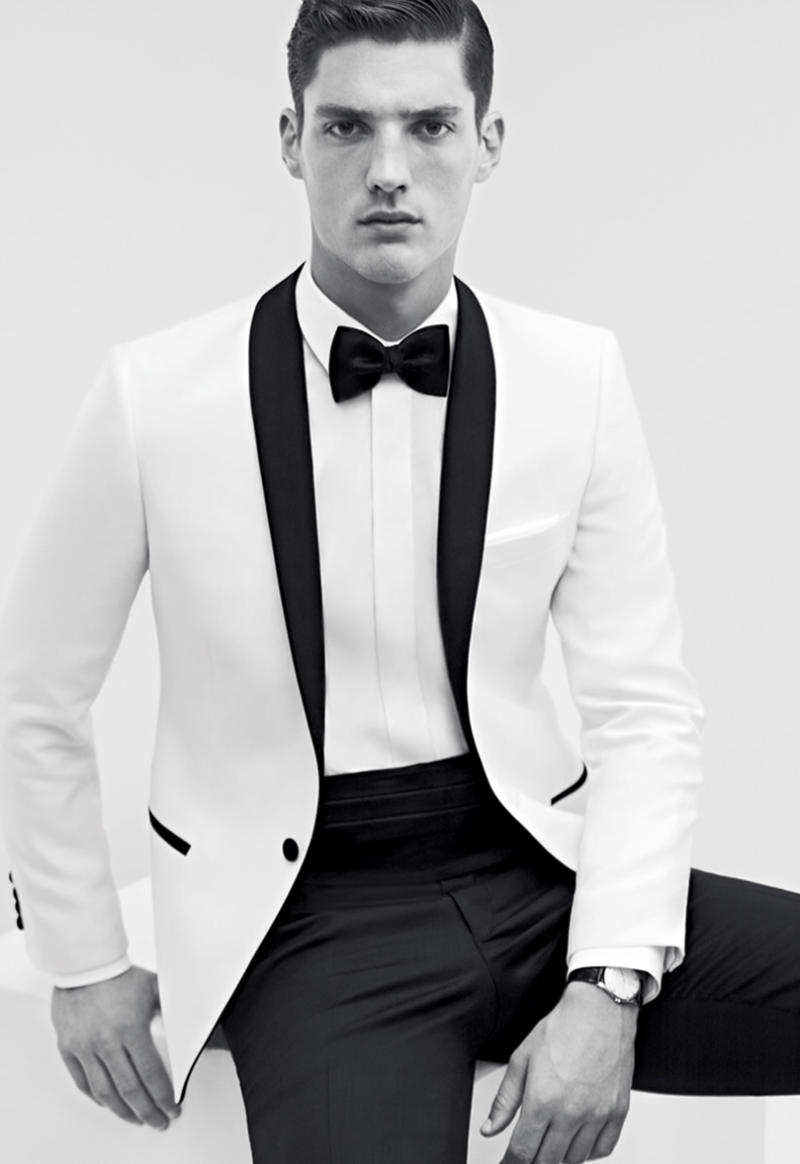 Masque:
And a Venetian mask to go with it.
Family:
Sadly, poor Dexter was abandoned at birth. He was raised in an orphanage, and has no family to speak of. However, if he could call someone a family member, it would be his mentor.
Walter P. Jones:
He and Dexter were very close. He taught Dex everything he knew about fashion and even helped him get started on his modeling career. However, Walter recently passed away.
History:
Dexter grew up very lonely, that is, until Walter found him. As soon as they met, his life was turned up-side down. Walter became something like a father-figure to him, showing him the ways of the world and the ways of fashion. Walter was very well known in the fashion world, and many were surprised when he took on an apprentice. They grew very close, and eventually Walter adopted Dexter as his own son. Sadly, however, the only friend, and mentor, that Dexter ever had died. Being of old age, he passed away peacefully in his sleep.
Other:
(I tried really hard not to make Dex a stereotype of British people. I'm not British myself, so I apologise if I am using any slang incorrectly. That being said, please feel free to correct me should I use any British slang improperly, that way I can fix it.)