---
---

"This is who I am."
---
---
Ash || Calls herself that when scolding.
Female
"I'm pretty sure.. just saying.."
Twenty-five || 25
"Do you not believe me?"
S E X U A L
X
O R I E N T A T I O N
Singer || Performer || Artist
R E L A T I O N S H I P
X
S T A T U S
Single.
"Yeah... I guess?"
---
---
Brunette || Her natural color, but she's been blonde since Freshman year of college, and is just too lazy to change it.

Blonde || La la love this color, in all shades. She needs to get some touch-up highlights soon.
H E I G H T
X
&
X
W E I G H T
Ears || Two holes in each lobe
---
---
P a r e n t s

Father || Richard Cunningham ||

Alive

||
Mother || ... ||

Alive

|| Gave Ashleigh up for adoption. Hasn't been seen since.
---
---
▸ Guitar
▹ Singing
▸ Songwriting
▹ Baking
▸ Independence
▹ Uniqueness
▸ Strong-willed
▸ Nail biting
▹ Playing with hair
▸ Biting lip
▹ Tapping foot
▸ Eye twitches when severely stressed
▸ Personal Relationships
▹ Openness
▸ Fragile inner self
---
---
Born:

August 10, 1980


Deceased: Yet to be determined

Ashleigh Carey Kennedy was born to () & (), her father never even knew about her birth, and her mother, immediately ashamed of a child out of wedlock immediately sent Ashleigh off to the orphanage. There, she made friends and enemies growing up but could quickly figure her way out around the crowds without too much hassle. Interesting enough, she was always getting in trouble for singing in the shower too long.

Soon, Ashleigh is now 18, and on her own, out in the world. Determined, she set off, 'auditioning' for small karaoke competitions, and singing at little bars as she gave herself her own back-up instrumental, usually a tambourine, maybe a shaker if she was lucky. Once she got enough money from those, she bought a guitar, with professional backup, and started getting remembered by 'usual' fans. She was finally making headways into her dreams.

From there on, someone posted a video of her playing on the street, casually behind her guitar case, and the video went viral overnight. The next day, it was like she had stepped into a completely new life: Pop Princess, Ashleigh Carey.

Along the way, she makes friends and enemies, just like in the orphanage. One of those friends, that later sours, is Wendy. They both had similar childhoods in some senses, and that bonded the girls. They 'reunite' just before the singer's accident, that may not have even been an accident. So many suspects, and the victim seems to be unresponsive.
---
---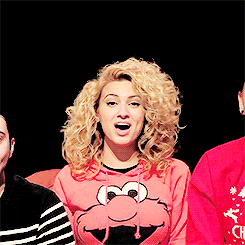 Dialogue Color || #093259
Thought Color || #d68b09