|| Ultraviolet || Summertime || Sweatpants || The Differences ||When I need you the most|| I'm God||About You
---
---
||

FULL NAME

||
Anton Maddox Dietrich

||

AGE & CLASS YEAR

||
17|Seventh Year

||

BLOOD STATUS

||
Pure-Blood

||

HOUSE

||
Hart

||

DIALOGUE COLOR & THOUGHT COLOR

||


#80BFFF

|

#BFBFFF




---
---
❝"I lie to myself all the time. But I never believe me." ❞ - S.E. Hinton
---
---

||

STRENGTHS

||


▲

Calm under pressure||

▲

Good Intuition||

▲

Humorous||

▲

Talkative||

▲

Loyal||

▲

Creative||

▲

Resourceful||

▲

Easygoing||

▲

Sociable||

▲

Charming||

▲

Philosophical

▲

Imaginitive||

▲

Empathetic||

▲

Non-Judgemental||

▲

Fashionable||

▲

Open-Minded||

▲

Excels at Dark Arts related studies||

▲

Down-To-Earth

||

FLAWS

||


▼

Lazy||

▼

Lackadaisical||

▼

Reserved with emotions||

▼

Careless||

▼

Sensitive||

▼

Easily Bored||

▼

Potty Mouthed||

▼

Unorganized||

▼

Inconsistent||

▼

Compulsive||

▼

Impatient||

▼

Cunning||

▼

Flirtatious||

▼

Easily Distracted

||

LIKES

||


✔

Trip-Hop||

✔

Music||

✔

Defense Against the Dark Arts||

✔

Potions||

✔

Pastries||

✔

Iced Tea||

✔

Winter||

✔

Dogs||

✔

Guitars||

✔

Slurpees||

✔

Kit-Kats||

✔

Video Games||

✔

Beaches||

✔

Spaghetti||

✔

Parties||

✔

Dramatic Movies||

✔

Novels||

✔

Nature||

✔

Snakes||

✔

Cigarettes||

✔

Dark Colors

||

DISLIKES

||


✘

Arguments||

✘

Narrow Minded People

✘

Assertive People

✘

Rudeness

✘

||

✘

Fakeness||

✘

Being Controlled||

✘

Hot Weather||

✘

Ignorance||

✘

Arrogance||

✘

Most Insects

||

FEARS

||
☠ Roaches|| ☠ Going Blind|| ☠ Being Paralyzed|| ☠ Prison || ☠ Mental Disease

||

GOALS & AMBITIONS

||
Anton likes to see himself as stuck in the moment at this point in his life, there isn't many things he's actively interested in save for hardly a handful of the class he takes at Magdalena. For now he is rather directionless, and doesn't mind, though it doesn't seem his family has much of a mind for such behavior.

||

SECRETS

||
Anton's first secret is that he has a keen interest in the Dark Arts, more than any student should out of some kind of morbid curiosity, luckily for him he hasn't tried anything and the books he's collected and stolen about the subject have not been found out. It explains his high markings in DADA, but he doesn't know what to do with what's he's learned, probably best to do nothing at all.

Secondly, he can speak Parseltongue, something that he hasn't revealed to anyone save his own pet snake, and isn't necessarily planning to reveal anytime soon. He wonders which part of his family it came from though, but is too fearful to ask.



---
---
❝I need my natural laziness to be counteracted by obsession in order to do anything.
❞ -Fakram Seth
---
---

||

BIRTH DATE

||
February, 9th
||

PERSONALITY

||
Anton is like a cool glass of ice water, outwardly he has a rather calm, 'chilled' demeanor, someone who seems unfazed by most things, who is charming and approachable. Even his appearance seems to add to this, but Anton would say to the contrary, the only people who think this are those who misunderstand his intentions, with the way he acts during class. He is aloof , and lackadaisical, always preferring to relax than having to do work. He's talkative, and friendly, helpful to a point even, but not exactly a boon when it comes to group projects or anything. He someone whose intelligent is either random or visible when he's actually interested in the topic at hand. He is easygoing, and adaptable, good at multitasking if he's up to it. Yet, he can't for the life of him understand why anyone would see him as cool, or fashionable.

On the inside, Anton is a bit of a sensitive soul, but he is very guarded about these inner emotions, so guarded that he may seem unemotional on the outside. He's evasive towards others who try to come closer, and is actually rather reflective and responsive to how others see him. When he does find someone he feels say expressing himself around he tends to be very loyal, caring, and protective of said person. Probably his worst, and sometimes the most prominent attribute is his laziness, which gets him in more trouble that it's worth sometimes. He can use his cunning to trample over people sometimes, and his flirtatious behavior with both genders whether it be playful or serious can be a boon for him. Anton is a complicated soul but nonetheless as human as anybody can be.


---
---
❝All emotion is involuntary when genuine.❞ -Mark Twain
---
---
---
---



||

ORIGIN

||
Dresden, Germany

||

HISTORY

||
WIP

||

FAMILY

||


Dorothy Dietrich|Grandmother (Father's side)|67|Alive


Maddox Dietrich|Grandfather (Father's side)|72|Alive


Anthony Eberhardt|Grandfather (Mother's side)|78|Alive


Noelle Eberhardt|Grandmother (Mother's side)|59| Alive


Abigail Dietrich|Mother|39|Former Auror|Alive


Felix Dietrich|Father|42|Auror|Alive[


Flora Dietrich|Sister|12|Non-Wizard|Alive


---
---
---
---


||

FAMILIAR

||


A small Ball Python named Balthazar, a snake he's had and taken care of since a young age, it seem the two are rather inseparable, and usually it twists around his body in strange ways under his clothing, which he tends not to mind, and seeing as how he can talk to it, they are both aware that it poses no danger as long as it stays hidden.

His other familiar is named Robin, it is a petrified little thing, jumping at the littlest noises, and it will usually burrows it''s head into something near by (preferably Anton) to keep itself safe. It responds quite well to any type of food given to it to realize that one poses no danger. Tends not to get along with Balthazar.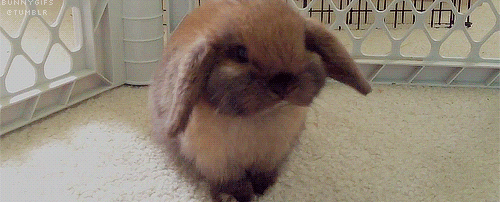 ||

WAND

||
Linden Wood|Flexible|10 inches||Dragon Heartstring


---
---


Portrayed by || Stark Contrast

Face Claim || Dudley O'Shaughnessy


---
---