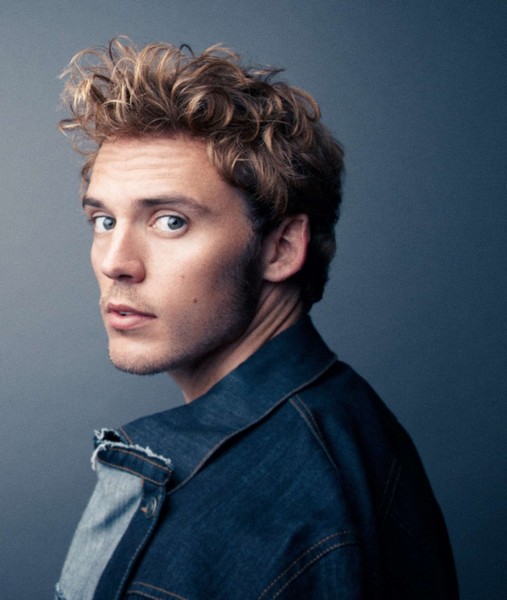 || Tessellate || Tenis Court (Flume Remix) || Taste My Sad || tw-ache ||
---
---
||

FULL NAME

||
Gideon Phoenix Blackwood

||

AGE & CLASS YEAR

||
18|Seventh Year

||

BLOOD STATUS

||
Muggle Blood

||

HOUSE

||
Stark

||

DIALOGUE COLOR & THOUGHT COLOR

||


#FFBF00

|

#FF8000




---
---
❝"I'm unpredictable, I never know where I'm going until I get there, I'm so random, I'm always growing, learning, changing, I'm never the same person twice. But one thing you can be sure of about me; is I will always do exactly what I want to do." ❞ - C. JoyBell C.
---
---

||

STRENGTHS

||


▲

Adaptable

▲

Clever

▲

Witty

▲

Intelligent

▲

Inquisitive


▲

Mediator

▲

Thick Skinned

▲

Confident

▲

Strong Willed

▲

Generous

||

FLAWS

||


▼

Slow Learner

▼

Obnoxious at times

▼

Hyperactive


▼

Too Idealistic

▼

Bad Temper

▼

Scared of Commitment


▼

Stubborn

▼

Trouble with authority in past

▼

Clumsy

||

LIKES

||


✔

Coffee||

✔

Cheeseburgers||

✔

Seafood||

✔

Chill Music


✔

Summer||

✔

Motorcycles||

✔

Transfiguration||

✔

Charms


✔

Denim Jeans||

✔

The smell of rain||

✔

Alcohol||

✔

Scones


✔

Foxes||

✔

Pizza||

✔

Old Movies||

✔

Poker||

✔

Philosophy||

✔

Soccer ||

✔

Men||

✔

Women

||

DISLIKES

||


✘

Bats||

✘

Fire||

✘

Cooking||

✘

Liars


✘

Cheaters||

✘

Laziness||

✘

Formal Clothing

||

FEARS

||
☠ Dementors| ☠ Snakes| ☠ Heights| ☠ Death

||

GOALS & AMBITIONS

||
Gideon cares most about having a family of his own, so that would be something he hopes to achieve whether it be that of having kids, or life-long friends. He's ambitious in the sense that he wants to become a better wizard maybe even be known among the common magician.

||

SECRETS

||
Gideon knows that one of his parents of perhaps both were wizards of a kind, and with a little investigation on his side of things, he was able to discern that it was possible that he wasn't orphaned willingly.


---
---
❝Some people never go crazy. What truly horrible lives they must lead.❞ - Charles Bukowski
---
---

||

BIRTH DATE

||
December, 17th
||

PERSONALITY

||
His smile should be evidence enough to what type of person he is there is one thing that most people never get tired, and it's hearing his booming laugh around the hallways of Magdalena, and his prominent Scottish accent to go along with it. He is a heartwarming guy, someone people have a hard time not being comfortable around, and he has felt that people have a greater purpose than to let others drift wayward. He's helpful and kind, and he is most apt to help others in need, believing that a helping hand is better than nothing at all. From the instructors perspective, Gideon is quite the little annoyance, and a bit of a trickster, but applies himself in class even if he may not understand the content, and proves himself to be quite capable of higher caliber studies. Other students see him as either obnoxious, or a stand up guy, he is known as the person who wants to be everyone's friend, someone's whose moral compass is pointing in the right direction. He seems to have a penchant for being a bit of prankster, or even playfully toying with other people like an older brother would.

In another sense, Gideon is a mediator, known for breaking up disputes despite his own short fuse, and is someone that listens to other people problems. He hates those who obfuscate the truth, and those who waste their potential, as their is no point to such things in his view. He tends to be stubborn, and can be short sighted when he tries to apply his own views to others. He is known for being strong willed and able to see things through to the end if need be, but that also means that he may have a hard time letting things go as he should, and so his temper can last a bit longer than most. He can let his emotions get in the way of his decision making abilities and suffers from not seeing the whole picture sometimes. All in all though, most people have good things to say about the little ruffian.


---
---
❝Good friends, good books, and a sleepy conscience: this is the ideal life.❞ -Mark Twain
---
---
---
---



||

ORIGIN

||
From Perth, Scotland raised there for 12 years before getting to the States.

||

HISTORY

||
The first memory that Gideon has is that of rain pattering on a window, a window that he had known for those twelve long years in an orphanage. For reasons he himself has yet to completely unravel, Gideon was abandoned in infancy, by whom he's never known, or rather he's never wanted to know. It doesn't matter to him now, and he doubts that it ever will or so he makes it seem. For him early childhood was full of people ignoring him, very little affection passed off between the people he called his guardians during his time in foster care. He was lonely in the sense of not having any immediate family, but he kept himself happy by protecting others, by making sure they would never feel as depressed as he did on his worst days. He was the way he is now, even before making his way to Magdelena, and hasn't changed much at all, save for the stubble on his face, and his height. How he came across his abilities was another matter entirely. Luckily for him, the small little orphanage he had known as home was next to a sanctuary of nature. His days was spent wandering and making his own little adventures in the small forest beside his home. It was only when the other foster siblings caught on to what he was doing and unknowingly followed him into the forest that he was able to share the little joy beyond not feeling wanted by adoptive parents.


One venture ended in one of them being trapped under a weak tree that had fallen in the surroundings, and when Gideon, known for being suborn, and wanting to do things himself even in the futility of the worse possible scenario. The others went to get the guardians while he tried to lift the tree, it was only when he tapped into his need to save his fellow orphan. Shutting his eyes, and feeling the forest shift to his will, slowly the bulk of the tree bent and slowly corroded away, his friend relatively unharmed save for a little swelling. As this was happening his guardians came upon the scene, frozen still as they witnessed the magic, and the young Gideon fell to the ground, weakened by his efforts. The guardians couldn't think of what to do as Gideon rested, and the rest the orphans clamored around him at the discovery of his powers. Before he could even wake, a letter from Magdalena had been sent to the small orphanage, and naturally followed a recruiter who; without getting into the specifics of the wizarding world, convinced his guardians that the Academy was best for someone like him, his age deterred potential adoption, and his magical abilities would further deter them. With that in mind he was sent away with his most favored guardian to the States, and from then on, he never seemed to look back.

||

FAMILY

||


Amelie Buchanan| 54| His Foster Mother

---
---
---
---


||

FAMILIAR

||


A female fox named Vixen, you'll often see Vixen outside the ground, and attempts may have been made to ward it off since it roams freely, but calls to Gideon when he needs it, even if it's pretty much against the rules for him to have it. His other familiar is that of a Snowy Owl named Ashe, it's temperamental, not all too friendly with others, but rather playful when it gets to know, notorious for it's mean bite.



||

WAND

||
Maple Wood||Sturdy||12 inches||Billywig Stinger


---
---


Portrayed by || Stark Contrast

Face Claim || Sam Claflin


---
---