|| Wrong Side of Heaven || Battle Born || Cherry Wine || Was It Something I said ||

---
---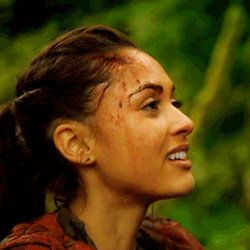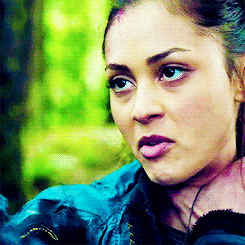 ||

FULL NAME

||
Valentina Rivera Herrera
"Try saying that 10 times fast.
I was joking, don't.
Just call me Val and get to the point."

||

AGE & CLASS YEAR

||
17, Sixth year

||

BLOOD STATUS

||
Pure blood

||

HOUSE

||
Stark

||

DIALOGUE COLOR & THOUGHT COLOR

||


#0B615E

|

#088A85




---
---
❝All it comes down to is this: I feel like shit but look great.❞ -Patrick Bateman, American Psycho
---
---

||

STRENGTHS

||
Charms, Engineering, Transfiguration, Chasing(in quidditch) & Arithmancy.

||

WEAKNESESS

||
Creature Lore, Divination, Magical History, 'playing nice', following the rules, & sharing.

||

LIKES

||
Val LOVES quidditch, black coffee, vegging out, engineering, fire and smoke charms, apparition, herbology, and potions.

||

DISLIKES

||
Val can not stand teenagers who "text speak"(LOL) or create shortened versions of every other word and holds a deep-seeded mistrust of hipsters(Who honestly wears fake glasses? What does that accomplish?). She is not a big animal fan(Unless it's her own), dislikes pureblood elitists, women defined by their men, conformist, cut flowers, and strong perfume.

||

FEARS

||
As odd as it may be, seeing at how far a distance she likes to keep everyone, she ultimately fears never being accepted, loved, or understood for who she really is. She fears being forced into mediocrity and never achieving greatness, and that all the great feelings in life that she has ever experienced are all that's left, there would only be lesser versions of what she's already felt in the future and nothing new or exciting.

||

GOALS & AMBITIONS

||
To become the worlds greatest chaser in world cup quidditch history.

||

ORIGIN

||
Colombia, Cuba.




||

ADDITIONAL

||
Val is a registered Animagus, her animal form being that of a jackal.
(Not exactly inconspicuous, but she is sometimes mistaken for a stray small and mangy dog or large cat.)


---
---
❝The question isn't who is going to let me; it's who is going to stop me.❞ -Ayn Rand
---
---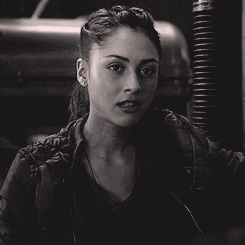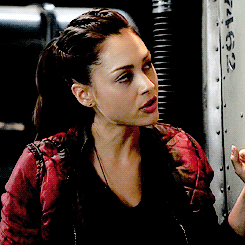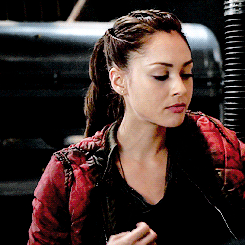 ||

BIRTH DATE

||
August 24th, 1997

||

PERSONALITY

||
"The Bitch, the Brain, the Ace, and the Party Girl."

Val has a compelling drive to understand the way things work. She's good at logical analysis, and likes to use it on practical concerns. She typically has strong powers of reasoning, although she's not interested in theories or concepts unless she can see a practical application. Val likes to take things apart and see the way they work. She has an adventuresome spirit, thrives on action, and is usually fearless. Valentina is fiercely independent, needing to have space to make her own decisions about her next step. She does not believe in or follow rules and regulations, as this would prohibit her ability to "do her own thing". Her sense of adventure and desire for constant action also makes her prone to becoming bored rather quickly. She is loyal to her causes and beliefs, and is firm believer that people should be treated with equity and fairness. Although she does not respect the rules of the "System", she follows her own rules and guidelines for behavior faithfully. She will not take part in something which violates her personal laws. Val frequently needs to spend time alone, because this is when she can sort things out in her mind most clearly. She absorbs large quantities of impersonal facts from the external world, and sort through those facts, making judgments, when she is alone.

Valentina is an action-oriented person. She likes to be up and about, doing things. She is not a person to sit behind a desk all day and do long-range planning. Adaptable and spontaneous, she responds to what is immediately before her. She has strong technical skills, and can be an effective technical leader. She focuses on details and practical things. She has an excellent sense of expediency and grasp of the details which enables her to make quick, effective decisions. Val avoids making judgments based on personal values - she feels that judgments and decisions should be made impartially, based on the fact. She is not naturally tuned in to how she is affecting others. She does not pay attention to her own feelings, and even distrusts them and tries to ignore them, because she has difficulty distinguishing between emotional reactions and value judgments. When over-stressed, she exhibits rash emotional outbursts of anger, or on the other extreme may be overwhelmed by emotions and feelings which she feels compelled to share with people (often inappropriately). When down on herself she will foray into the world of value judgments - a place which is not natural for her - and judge herself by her inability to perform some task. She will then approach the task in a grim emotional state, expecting the worst.

Valentina is excellent in crisis situations. She's also fairly athletic and has very good hand-eye coordination. She is good at following through with a project, and tying up loose ends. She usually doesn't have much trouble with school, because she is an extrovert who can think logically. She has a lot of natural ability which makes her good at many different kinds of things. However, she is happiest when she is centered in action-oriented tasks which require detailed logical analysis and technical skill. She takes pride in her ability to take the next correct step.


---
---
❝If you're gonna make an omelet, sometimes you have to break some spines. That's the saying right?❞ -Crowley
---
---
---
---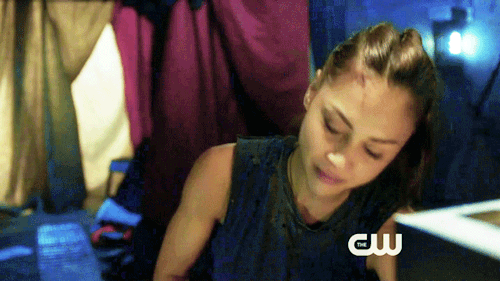 ||

HISTORY

||
The daughter of Master Mechanic Alejandro Herrera, Valentina displayed remarkable mechanical acuity from the time she could first walk. At the age of four years, she could completely disassemble and reassemble any clock in the Herrera household. At the age of five, Sierra Herrera found that young Val was able to foil any lock she could set in place. Mrs. Herrera despaired of trying to keep tools in the house, as it became plain that no matter how complex or expensive the cabinet lock was, Val could best it within minutes and have access to anything from Mr. Herrera's tool box.

Although very aggressive early on, Val was drawn to the calm of her father's workshop. At the age of seven, Valentina had helped him rebuild a 1967 Plymouth Barracuda and it became clear to Alejandro that his daughter had what he called "The Touch." Although he could never tell his paying customers that a child was helping repairing their automobiles, Alejandro took on his daughter as an apprentice.

When Valentina turned ten, Cuban child labor laws not being what other countries were like at the time, both father and daughter took night jobs at an automotive plant to supplement the income of Alejandro's shop. Valentina blossomed in the giant, well-appointed machine shop. She began a period of research and invention, where she specialized in gear drives and hydraulics. Her aggressive nature eventually won her over many promotions. The plant owner, being a reasonable man, learned early on to take Valentina Herrera seriously.

Now, what's missing from this prologue? How did she go from mechanics daughter to attending Magdalena Academy? And you may be asking yourself, didn't you say she was a pureblood? Valentina is a pureblood, so why is everything before this in her history all very muggle?

It is widely known in the wizarding community that pure-blooded witches and wizards tend to be elitist, they value blood purity above all else and look down on all of those of mixed blood or muggle born status. Alejandro Herrera was very open and public about his opinion on the matter, much like the Weasley's, he valued all those in the magical community and with that statement, suddenly all of their family friends, all of the people they held trust and respect for wanted nothing to do with them. They distanced themselves from this prominent family for fear of guilt by association. Sierra, not bearing as much resilience as Mrs. Weasley, begged and pleaded with Mr. Herrera to move them and their new born daughter away, back to her native country to protect Valentina from public disgrace over her father's decisions. Alejandro reluctantly agreed and the family moved back to Cuba to raise Valentina. They cut themselves off from most of the wizarding community, tutoring their daughter themselves and lead normal mundane muggle lives until they could hide out no longer, when Valentina turned 11 and her powers presented themselves more fully. Thus her journey back into the wizarding world began as her family packed up and moved closer to the school that Valentina would be attending in Germany.




||

FAMILY

||


Mother & Father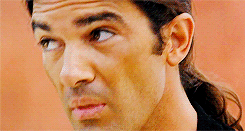 Sierra & Alejandro Herrera, FCs Salma Hayek & Antonio Banderas


---
---
---
---


||

FAMILIAR

||


Great Black Hawk- Buteogallus urubitinga -Named Vencedor

||

WAND

||
Val's wand is made from Yew wood,
has a core of Thestral hair,
and is 12 inches long and springy/yielding.


---
---


Portrayed by || Sam

Face Claim || Lindsey Morgan


---
---