---
───────────────────────────
───────────────────────────


V I K T O R . I V C H E N K O V


───────────────────────────


───────────────────────────
───────────────────────────
|| Happy || Just The Way You Are ||
TNT || Titanium ||
---
---
||

FULL NAME

||
Виктор Михаил Ивченко
Viktor Mikhail Ivchenko

||

AGE & CLASS YEAR

||
17, Sixth Year

||

BLOOD STATUS

||
Halfblood

||

HOUSE

||
Hart

||

DIALOGUE COLOR & THOUGHT COLOR

||


Dialogue Color/#86B404

|

Though Color/#04B45F




---
---
❝It gives me strength to have somebody to fight for; I can never fight for myself, but, for others, I can kill.❞ ― EMILIE AUTUMN
---
---

||

STRENGTHS

||
✔Dueling,
✔His sheer brute strength,
✔Will power,
✔Merit of his character,
✔Loyalties,
✔& determination.

||

FLAWS

||
✘His impatience,
✘Recklessness,
✘Rashness,
✘& the fact he's not
the brightest crayon in the box.

||

LIKES

||
✔Care of Magical Creatures,
✔Eating,
✔Trips to Hogsmead,
✔Corny jokes,
✔& competitive sports and games,
especially anything that
involves a physical challenge.

||

DISLIKES

||
✘Dishonesty,
✘Politics,
✘Lewd behavior,
✘History of Magic,
✘Transfiguration,
✘Study of Ancient Runes,
✘& Arithmancy.


---
---
❝I belong to the people I love, and they belong to me--they, and the love and loyalty
I give them, form my identity far more than any word or group ever could.❞ ― VERONICA ROTH
---
---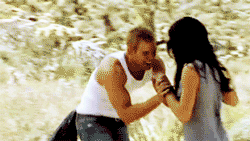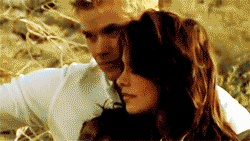 ||

BIRTH DATE

||
December 3rd
||

PERSONALITY

||
Viktor is a naturally cheerful and childish character. He loves to laugh and make jokes, and will try to lighten up tense situations with his sense of humor. He can be thoughtless, impatient, reckless, make rash decisions and allow his instincts to take over, but also is optimistic and never worries about things beyond his control. The powerhouse of his band of friends, he's usually incredibly and unflinchingly loyal. Viktor is the Gentle Giant who you don't want to push too far especially when it comes to the well being of said friends. He's both emotionally and mentally simple, while not being very worldly, but typically pretty gullible.

Viktor is a people person - he loves people. He wants to like people, and has a special skill at bringing out the best in others. He is extremely good at reading people, and understanding their point of view. His strong desire for everything to be pleasant makes him highly supportive of his friends. Viktor takes responsibilities very seriously, and is very dependable. He is warm and energetic. He is almost always hurt by indifference and doesn't understand unkindness. He is a very giving person, who gets a lot of his personal satisfaction from the happiness of others. Having had the benefit of being raised and surrounded by a strong value system that is ethical and centered around genuine goodness has resulted in one of the kindest, most generous souls who would gladly give you the shirt off of his back without a second thought. For Viktor, the selfless quality of his personality type is genuine and pure.


---
---
❝You who would have regarded it as the height of dishonor to mistrust his friends.❞― J.K. ROWLING
---
---
---
---


||

ORIGIN

||
Yaroslavl, Russia

||

HISTORY

||


Viktor was born to Katcha Ivchenko during the harshest part of the Russian winter in Yaroslavl, but couldn't have grown into a more warm and sunny dispositioned child. His father had died, been murdered, while Katcha was pregnant resulting in Victor's never knowing what it was like to have a man around the house. One might think he'd suffer for it, but no. Viktor had a subsequently happy and carefree childhood. His mother was both nurturing, as most mothers are, and sturdy, playing both the paternal and maternal roles. He inherited her happy outlook on life and her genuine charm, but seemed to miss out on her keener more intelligent side. That thick headedness he must have gotten from his late father. Katcha was always capable, a larger, Amazonian type woman that was fiercely independent. Not knowing what his father looked like as Katcha doesn't keep pictures around the house, Viktor assumes he must have inherited his sheer girth from her along with his blonde locks.

He grew up out in the Russian country side, in the more rural part of Yaroslavl and had an abundance of animals. Dogs, cats, pigs, goats, and at one point even a bear.(With how common bears are in Russia, it was no surprise when a docile behemoth showed up, rooting through their trash.) Viktor unimaginatively named him Medvedev and fed him table scraps almost nightly. He was tutored in magic by his mother like all young wizards are, and also was taught a thing or two about muggle life out of respect for his heritage--his father having supposedly been a muggle. His powers fully presented themselves at eleven and he was off to school after that.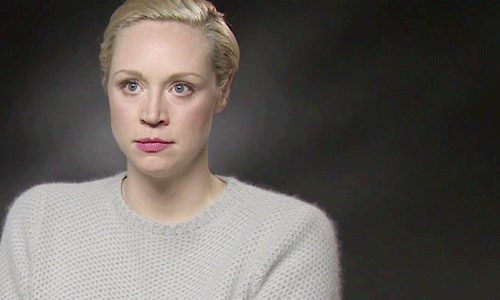 ||

FAMILY

||
Mother,

---
---
---
---


||

FAMILIAR

||



||

WAND

||
Oak, 16", Dragon Heart String

---
---




P O R T R A Y E D . B Y || S A M , A K A
M I S T R E S S O F D I S G U I S E

F A C E . C L A I M || K E L L A N . L U T Z


---
---