Name-
Anna Smith
Nickname-
Ann
Age-
17
Gender-
Female
Role-
The Girl
Appearance-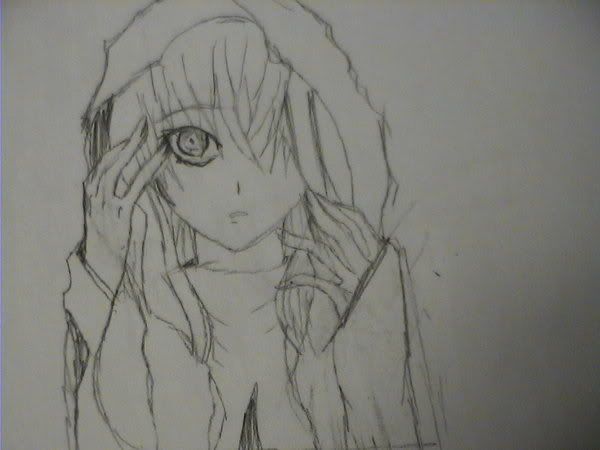 Is cute, but this is covered with dirt most of the time. She is poor, so she had to wear hand me down clothes. These are a hooded jacket that is two sizes to big, with t-shirt underneath. She also wears baggy jeans, and old boots. Has long brown hair, which sticks up in odd places and has brown eyes.
Personality-
Is quiet because of all the teasing she receives. Is quite smart, though she tries to hide this from others. Is also kind and gentle, and will help others if they ever bother to ask her to do so. She can have a bit of a temper at times, though it doesn't show very often. Is quite stubborn when she sets her mind on something. *Has bruises and some cuts on her body, these are usually covered by her clothes.
Likes-
Cats, reading, drawing
Dislikes-
being teased, bees, social studies, math
History-
Anna is the least popular girl in the town; she lives in a poor home, her family is drug-addicts and her younger brother died some time back ago. Is counted as one of the most weirdest girls in the town, despite her cute looks, which are covered up by the daily dirt and grime, she has been shunned by society.
Other-
Has slight dyslexia, so she isn't very good at math or social studies.