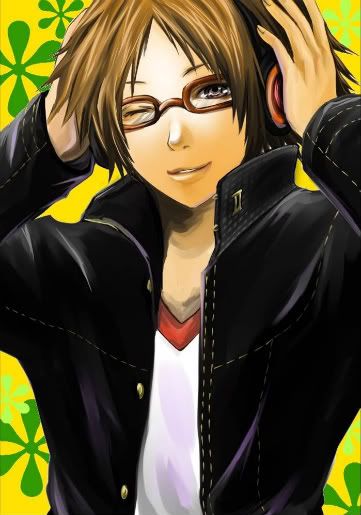 Name-
Walker Kelli Smith
Nickname-
Walkie Talkie - Kelli - Walky
Age-
18
Gender-
Male
Role-
The Ghost Boy
Appearance-
Picture to the right.
Walker is (was) was what you'd call stunning, or handsome. He had short, chin-length, brown hair, and always seemed to be smiling happily. His eyes were a calm navy blue, and sometimes a radiant cyan. He wore contacts, and sometimes even glasses. He has a light amount of freckles that surround his cheeks. he has a gap in his mouth next to his front teeth, due to a lacrosse accident and is constantly found pushing his tongue through it. He has a bounce in his step wherever he goes, and never spends too much time pondering the mysteries of the world, as he gives his all to give everyone else a chance to a "good life".
Personality-
Quiet and soft spoken one moment, cheeky and laughing happily the next, Walker is sometimes thought of as having split personalities. In truth though, he's just happy to be around people he's close to, and tends to not know what to say around those that he's just met. To start a conversation, he gets their attention with a corny joke or two to get a person laughing. He like to see people enjoying life, instead of wasting it, and tries to do his best in soup stations around his neighborhood. He tends to wear multicolored beads or feathers in his hair whenever he feels like it, and feels like he should almost always wear either monochromatic clothes or a blindingly bright array of clothing. They don't exactly tell a person how he feels, unless it would be painfully obvious, by the way he moves and acts. Though he is openly straight, he tends to want to beat up those homophobes, and hates any kind of discrimination.
You can bribe him with most guilt trips like homeless and hungry children and sick puppies.
Recently though, before he died, he had been quiet even around his best friends and girlfriend.
Likes-
Colorful things.
Monochrome.
Scribbling.
college bound paper.
Lemonade.
Dislikes-
Homophobes.
Depression.
People forcing their beliefs onto others.
His past girlfriend, Mona Lisa.
Rainbows. unknown why.
History-
Will edit when I'm not half-asleep, haha.
Other-
Will edit as well.