*
*
ӍѺИՏҬЄГՏ ѺҒ ӍѦԀИЄՏՏ
"THE DEVIL IS REAL AND HE'S NOT A LITTLE RED MAN
WITH HORNS AND A TAIL. HE CAN BE BEAUTIFUL.
BECAUSE HE WAS A FALLEN ANGEL, AND HE USE TO BE GOD'S FAVORITE."
We all have our demons. We all have our secrets and that's what makes us human. When you walk by someone on the street, you never pay much attention. What if you had no choice? What if you walked by a person and could literally feel death tagging close behind them. What if you could see into a person's past and future by accidently bumping into them? What then would that make you?

A Freak. A Witch. A Misfit. A Danger.

Your parent's don't understand you. Your friends think you're fucking crazy. Hell, you start to believe you're crazy. You're tired of seeing the ghost of someone else's past. You're fed up with the terrifying visions. You're ready to spend an eternity in the afterlife as long as it promises you'll finally feel sane. Only right before you attempt to take yourself out of this Godforsaken world, that my friend is when you received the most eerie letter signed:

ЩЄLСѺӍЄ ҬѺ ЩіԀѺЩ թѺіИҬ
So what do you do next?

Well of course a very curious you takes the letter and follows the directions. When you arrive the dark gothic mansion is a tall spooky structure. Vines creeping up along it's tall walls, making it appear to have been built centuries ago. Among the long concreate staircase leading up to the front door, gargoyles stare, watching your every move so you walk slowly and cautiously as if to keep from waking the dark creatures guarding the old manor.

You feel a heavy presents among the house and it begins to thicken the closer you draw to the front door. Before you knock the door opens and you're greeted by an older man who knows your name and he guides you back to another room. You're hesitant but you follow through the house that looks more like a museum, decorated with 1800 furniture and paintings. When you enter the room a beautiful a older women sits at a table for two and you think for a moment that you've stepped back in time.

However, as if reading your mind she assures you, that you are still in the same time. She offers you a place to stay in her mansion and place to finally feel like you're wanted and that you belong. A place for you to grow in you psychic abilities, a place to learn who you truly are.
ҬӉЄ ԀѦӍИЄԀ
NAME: TBA

AGE: [19-23]

PSYCHO ABILITY: Transmutation

DOCTOR: TBA

STATUS:OPEN

FC: Lzzy Hale
NAME: TBA

AGE: [20-25]

PSYCHO ABILITY: Levitation

DOCTOR: TBA

STATUS:OPEN

FC: Davey Havok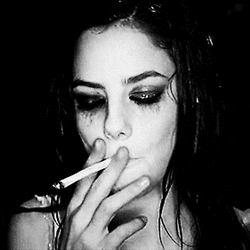 NAME: TBA

AGE: [17-21]

PSYCHO ABILITY: Psychometry

DOCTOR: TBA

STATUS:Reserved

FC: Kaya Scodelario
NAME: TBA

AGE: [20-25]

PSYCHO ABILITY: Remote-viewer

DOCTOR: TBA

STATUS:OPEN

FC: Paul Wesley
NAME: TBA

AGE: [18-22]

PSYCHO ABILITY: Medium/Channeling

DOCTOR: TBA

STATUS:Played by Wolfheart

FC: Selena Gomez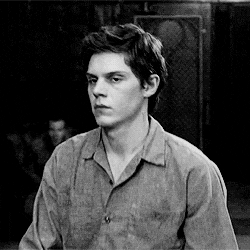 NAME: TBA

AGE: [20-25]

PSYCHO ABILITY: Telepathic

DOCTOR: TBA

STATUS:OPEN

FC: Evan Peters
---
Taking place in...
There are no characters in this universe yet!
0 posts here • Page 1 of 1
0 posts here • Page 1 of 1
Arcs are bundles of posts that you can organize on your own. They're useful for telling a story that might span long periods of time or space.
There are no arcs in this roleplay.
There are no quests in this roleplay.
Here's the current leaderboard.
There are no groups in this roleplay!
Welcome home, Promethean. Here, you can manage your universe.
Arcs are bundles of posts from any location, allowing you to easily capture sub-plots which might be spread out across multiple locations.
You can create Quests with various rewards, encouraging your players to engage with specific plot lines.
Settings are the backdrop for the characters in your universe, giving meaning and context to their existence. By creating a number of well-written locations, you can organize your universe into areas and regions.
Navigation
While not required, locations can be organized onto a map. More information soon!
There are no groups in this roleplay!
There are no characters in this universe yet!
By creating Collectibles, you can reward your players with unique items that accentuate their character sheets.
Once an Item has been created, it can be spawned in the IC using /spawn Item Name (case-sensitive, as usual) — this can be followed with /take Item Name to retrieve the item into the current character's inventory.
Give your Universe life by adding a Mob, which are auto-replenishing NPCs your players can interact with. Useful for some quick hack-and-slash fun!
Mobs can be automated spawns, like rats and bats, or full-on NPCs complete with conversation menus. Use them to enhance your player experience!
Current Mobs
No mobs have been created yet.
Locations where Mobs and Items might appear.
You can schedule events for your players to create notifications and schedule times for everyone to plan around.
Add and remove other people from your Universe.
The Forge
Use your INK to craft new artifacts in Monsters of Madness. Once created, Items cannot be changed, but they can be bought and sold in the marketplace.
Notable Items
No items have been created yet!
The Market
Buy, sell, and even craft your own items in this universe.
Market Data

Market conditions are unknown. Use caution when trading.

Quick Buy (Items Most Recently Listed for Sale)
There are no characters in this universe yet!
None
Discussions
Topics

Replies
Views

Last post
Most recent OOC posts in Monsters of Madness
@Lotsoulsbleed yes yo may change the FC!

@mychemicalromanceguy, yes I will reserve him now!

As far as character sheets, as long as it's not a bunch of pictures and words on a page I'll accept it. It needs to be well put together.
Things to add:
Name
Nicknames
Age
Sexuality
Likes
Dislikes
Description of ability and weaknesses.
Personality
History
Theme Song
I'd like to reserve The telepath please?
Could I reserve the FC Lzzy Hale? And, Ironically, at the same time I was wondering if I could change the FC to Taylor Momsen?
Awesome! I'll wait to make the CS until you know what all you want in it and stuff :) No rush!
@Scar.- I'm am accepting reservations, I'll reserve her for you!
Hey I think this sounds SUPER interesting and I'd love to be a part of it. I don't know if you're accepting reservations or anything. But I'd be very interested in playing the FC Kaya Scodelario :)
This is the auto-generated OOC topic for the roleplay "
Monsters of Madness
"
You may edit this first post as you see fit.