A l i a V u l p i n
Name: Alia Vulpin
Gender- Female
Species- Kitsune (Nine-tailed fox)
Sexuality-Pansexual
Faceclaim-Aaron Tyree
Titles:She/her
Theme Song: Fall Out Boy- I don't care
Age-162
_________________________________________________________________________________________________________________________________________________
Personilty
Alia has a give no shit, take no shit attitude. She is honest to a fault, and will be liable to tell someone something cruel if it serves her. However, if the situation is best for her to to not tell the truth, she will lie and manipulate until she gets what she wants, especially if it concerns sex, as she is very proud of each of conquests, even more so if there is a challenge involved. If you come for a shoulder to cry on, you should keep on moving, cause no way is she going to waste her time babysitting a fully grown person while they weep about their woes. She goes out of her way to not be kind, as she was taught kindness was a bad thing, something that only served to get her killed. She loves sarcasm and dark humor, and she can and will verbally destroy someone if the want arose. She does't become friends with someone unless they bring something valuable to the table, and is hard to get the trust of. However, if you do manage to befriend her, or gain her trust, she would likely protect you with everything she has, and let no ones shit get the best of you. Even though she has lived many years, she is the opposite of 'wise', and is likely making shit up as she goes. Despite of all these things, if you dig down deep enough, you will find a squishy center that just wants to love, just wants to feel her fingertips tingle, but was trained not to go out and let someone inside.

Likes:
Green
Sexy times
Thistles
Books
Winter
Night

Dislikes:
Yellow
Humans
Petunias
magazines
Autumn
______________________________________________________________________________________________________________________________________________
History
Not much is known about Alia's history, other than her having recently moved to to Salus from Japan, and she intends to keep it that way. Alia values her privacy, and no way in hell is she telling anyone what happened in her past life, because it's none of their damn business.
________________________________________________________________________________________________________________________________________________
Physical Characteristics
Height: 5'5"
Weight: 120 lbs.

Regular form: Currently, Alia has white hair with blue tips, blue eyes, a small nose and high cheekbones. She has a slight build, but after spent many months slowly training her new body to fit her fighting style, she has muscles concealed under soft, milky white skin. Despite having delicate hands and feet that look like they are brand new at first glance, if you look closely, you can already see small, white scars littering the appendages. In fact, you can see these same scars all over her body, despite her only having the body for about a year now. Adding onto the small, barely there scars, she also has a sweeping slash across her back that just barely peeks out on most shirts from her time in the, rather beautiful, body before leaving for the states. Despite the many faults of it, she still gets many compliments, and is very proud of that fact.

Fox form: Alias fox form is the one thing that, in her decently long life, hasn't changed, for the most part. Her true body has gorgeous gold fur and obsidian eyes, and she recently gained her ninth and final tail about two years ago after winning a battle with a hunter that had tract her down and and tried to murder her, despite the fact that she hadn't killed anyone for a long time that hadn't deserved it. Her nine tails are twice the size of her body, and made up out different elements, however, if not fighting, they look like regular fox tails. Her very first tail, her main tail if you would, is of fire, her second of ice, her third of lightning, so on and so forth with the elements- wind, Crystal, light, shadow, pressure, and finally energy (though she has yet to discover exactly how she's supposed to use energy in a life or death situation).

Seduction Form: When trying to seduce men and women alike, she prefers to switch her appearance, as she very rarely picks a regular form thats 'sexy', and even rarer will she try to use her regular looks to seduce, as she finds it harder to take someone to bed, or even just make someone lust, with a naive appearance, however she will if she wants a challenge that night. She has many forms she takes on, but her favorite has red flowing locks, green eyes, and a sizable rack. She likes to think that that particular body is the most likely to attract someone, as she has found that people just love redheads, especially those with a sizable C cup, and will likely wear it around a couple nights on a good week to a local bar.
_________________________________________________________________________________________________________________________________________________
Powers
Abilities
:Despite her almost peaceful appearance, Alia can do a plethora of damage if the mood strikes, or if she is in danger. For example, she can control most plants. Some might think that this isn't exactly powerful, but having power over something that you can find just about anywhere? It's pretty useful, considering she can twist and contort them into any shape, including branches that are sharper than a blade, or a trap that looks like a pretty wild flower, or anything she can think of. Not only that, but she can posses nearly every animal (except those in the dog family) to a certain extent. She can't exactly make them do something thats the
complete
opposite of their nature, but she can compel them to do things for her, small favors and sometimes even battle for her, as long as they're inclined and had already been considering it. Then you also have to consider her nine tails, that generate a variety of different elements that she can use, such as fire and lightning, and things of that nature.
Even though she can do a lot of physical damage, she can also do things that, in essence, aren't used in a battle. Things like changing her appearance is a very strong skill of hers, one she has practiced and perfected throughout the years, and can help her blend in when in new environments or even to seduce men for a meal sexual energy. Other things she can do, to a very small extent, is healing, teleporting (only a few yards at a time), and creating illusions, though these things are by far the hardest to do, and take out quite a bit of her energy.
Weaknesses
:Just like most supernatural creatures, most things can't kill her. The few things that can are silver, bronze and magic. She isn't incredibly skilled at shielding herself, and she uses her powers as protection. She is decently good at dodging, but if worn down and someone is in close proximity to her, it is easy to finish the fight, and deliver a possible fatal blow, right then and there. She has almost died many times because of this, and continually barely escapes death by hunters because of her failure to protect herself.
Restrictions
:She runs out of magical energy faster than most, and relies heavily on her twin katanas' for most of a battle. To regain her magical energy, she must feed on humans sexual energy (she doesn't need to have sex, a heated make out session would suffice.)
Non-magical abilities
: Alia is incredibly skilled at weilding her
twin katana's
, out-besting many hunters that have tried to take her down with the weapon before. If for some reason she can't use her katanas, she is also better than most with daggers and throwing knives, though as a general rule, she would much prefer her thin swords while in battle. She also has slightly increased speed, fast enough that she can outrun an average human civilian, but wouldn't be able to escape a highly skilled hunter.
_________________________________________________________________________________________________________________________________________________
Relationships
Family
: Her mother, father, and older sister. Long dead; killed by hunters raiding their village.
Allies
: As far as Alia knows, no one. When she arrived in Salus, no one really seemed to take her particular
charm
. However, thats not to say a few people didn't try to be kind, though Alia figured that someone that took akin to strangers weren't the… smartest of fellows, so she decided that it was in her best interest to avoid them. After all, without friends, she doesn't have to look out for anyone else.
Enemies
: Humans as a whole. Alia has met many hunters in her lifetime, and even more humans. Other than
very
few exceptions, Alia has found that humans are nothing but self-serving, conniving, lying
things
that kill and murder. They call her a monster, but in reality? They should look in a mirror, the bastards.
Pets
: A cute fox, a few moths old.
_________________________________________________________________________________________________________________________________________________
Misc.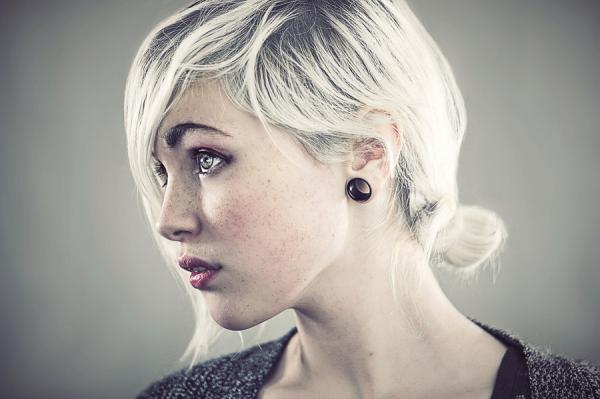 Equipment: For the most part, usually just her bamboo necklace with its pearl pendant, and her twin katanas, if she can get away with it. If she is not in a situation that she can carry around two long Japanese swords, she will likely have a dagger or two tucked into her jeans or in a thigh harness.
Wardrobe: It depends on what the situation needs. Wether it be a wedding dress, or skimpy lingerie, she will where whatever she needs to get what she wants and needs. Generally, however, if given option to just lounge around the house, she would likely pick tight, form-fitting jeans, and a medium gray shirt, that would hang loosely on her slight firm
Voice- Smooth and sophisticated-esque, Alia has a strong English Accent from her time spent in the country. Surprisingly, the voice stays with her no matter what her appearance is- a fact that has surprised many in the past, as most people aren't used to seeing someone that's, say, asian (as she had spent long periods of time in a asian body to blend in) have a British accent. It has helped her on multiple occasions, however, as most men (and women) just love a Briish accent, and has proven just the thing to finish the deal and provide her with a meal of energy.
Languages: English, Japanese, German, and bits of other European languages.
Favorite Color- Falu Red, as her very first home was the color.
[i]Diet: Berrys, greens, meat, and sexual energy.