Race: Bogeyman
Gender: Female
Age: 14
Height: 7'9"
Weight: 215lb
Can Use Magic:
N
Racial Abilities:
Brienne can sustain herself in the absence of normal food by feeding off of negative emotional energy, the strongest and most energizing of which being fear.
Brienne is immune to conventional weapons, but is highly photosensitive. In direct sunlight, she can and will combust.
Due to her unique alternative diet, Brienne has extreme empathic abilities, able to sense the mood of those around her.
Brienne may use any bed or closet as gateways to another bed or closet. She may take passengers with her.
Brienne may shift between her human and monstrous form quite easily, though doing so requires a lot of energy. In this form, she is unkillable.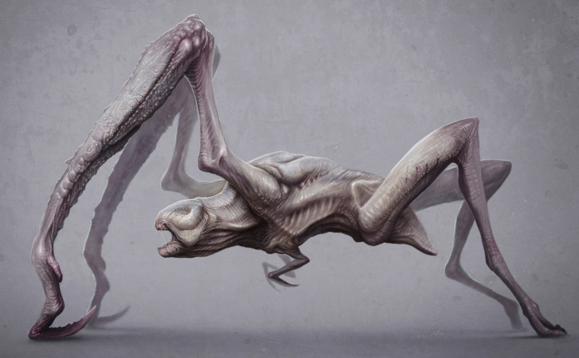 B
rienne has lived her entire life training with her family to become the next bump in the night. She has spent countless nights hiding under beds and scaring children into therapy sessions and feeding off of their fear. One night, while she was with her brother, she found a child that was a bit preoccupied with something else, something more terrifying than her.
Once she saw the familial abuse, she vowed that she wouldn't be hunting any more children in the night. Instead, she convinced her family to send her to Monstrum's, a place where she could learn to act human instead.