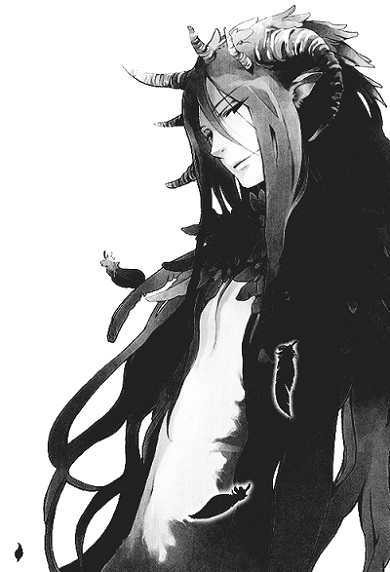 | Age |
19

| Gender |
Male

| Sexuality |
Pansexual

| Race |
Demon soon to be Prince. Eventually. He hopes.

| Magic |
Two-Way Voodoo Doll - Sen must concentrate on the victim, must be able to look into their eyes, must not be interrupted in the process. Once those three statements are in place, he can then harm himself in anyway and the target will get the same injury. Sometimes it can depend on their will power and how strong their soul is. This is a bit risky as he might end up hurting himself more than the victim if they're able to resist or interrupt him.

| Racial Abilities |
Demons have a lot of racial abilities.
Ageless, body heals itself quickly,

| Student or teacher? |
Student

| Back Story |
Sen is a bratty demon, soon to be the next in line to be Prince. If he can prove to his father he is worthy. Sen is stubborn, blunt, comes off as a bit rude, clumsy, hypocritical, snobbish, and just tends to get on everyone's nerves with his selfishness and I can have what ever I want attitude. Because of his untameable attitude, his father sent him off to the Monstrum's Asylum for developing Monsters.