Name:
Luna Paize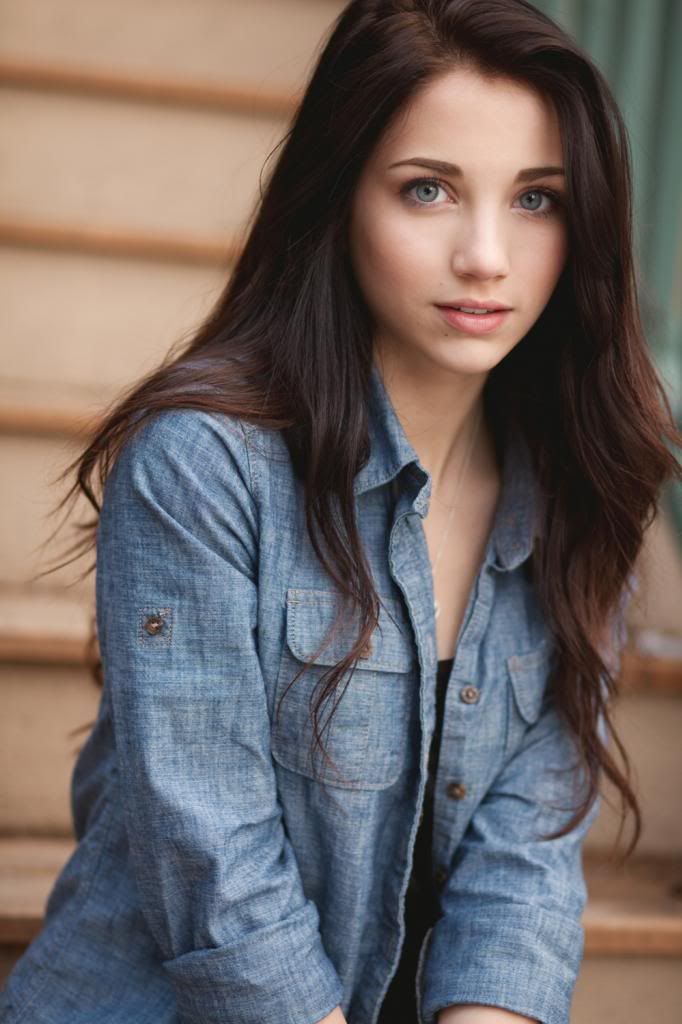 Nickname?:
(none at the moment. whatever the boys call her)
Age:
17
Gender:
Female
Personality:
Before she lost her family, she was high-spirited, sarcastic, and sort of a daydreamer, which caused her to be really random at times. She was very easily annoyed by people who didn't take her seriously or by people who underestimated her, so her sister played the peacemaker a lot. She wasn't very up on defending herself, because she frankly didn't care what you said, but would get fired up if anyone attacked her twin. She liked to see how people would react to certain things and she and her twin would make bets about it (i guess you could say they played with and pranked people).
After losing her family, Luna has become sort of distant and non-caring. She doesn't want to interact with people (she feels kind of awkward around them) and just wants to be left alone... She doesn't need anyone else anymore. That's what she tells herself, at least. Before she lost her family, was never alone, and she always depended on her twin. It's her first time being alone, so she is really lost and doesn't know how to handle it yet. Luna is somewhat sarcastic and blunt. Despite the cold attitude and "whatever" airs she's putting on, she is very stubborn, protective, fearful, uncertain, kind, confused, and lonely. She wants things to go back to how they were (will be added to as her personality progresses and evolves) .
History:
From the time she was born, Luna has always been with her older twin sister. They looked out for and depended on each other, especially since their parents were gone on business a lot of the time. She had a somewhat normal life, nothing horrible or super amazing, but she and her twin were always doing something, all the way from pinning photos onto their wall to switching places for a day to see how many people noticed to doing stupid things that could get them killed. Everything was looking great for Luna in every way possible (grades, friends, boyfriend, etc.), until the night she lost her family. Her sister and she had stayed up talking about any and everything, and in the middle of it, they went downstairs for a drink. Everything went downhill from there. The floor creaked, her sister screamed, her parents rushed out to see what was the matter, and there was a man with a knife. Without going into detain at the moment, they were all stabbed to death, there was lots of blood, and Luna was hospitalized as the only survivor. When she woke up, at first she was panicking, but then when she realized what had happened, closed up on herself. A therapist who had been stationed in the hospital explained everything. As mentioned in the chapter y'all read, after their funeral, she was taken to the home of a an old family friend she'd never heard of before. The family of three lives in a cabin big enough to be a mansion, and they also have four tenants living with them. Luna doesn't know what to expect, and is doubting whether or not coming here was for the best.
Quirks or Habits:
Enjoys things that can be dangerous
Loves to eat things that are spicy or sweet, but can't handle anything sour
She tends to tilt her head a fraction when she is surprised or confused
She shakes her head when trying to clear it
She almost always has her iPod on her
Her hand twitches when she's annoyed, angry, or nervous because she's used o having something to fidget with, whether it be a pencil or her iPod or a hair band, etc.
Talent(s):
Writing, Sketching, Music (Voice)
Extra:
Moon Phase