---
---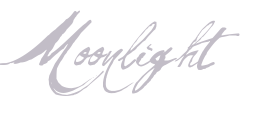 ---
---

---
---
"There is a charm about the forbidden that makes it unspeakably desirable."
- Mark Twain
________________________________________
Years ago, the existence of a certain human nightmare known as werewolves became known, and it has been a bloodbath since. Humans kill anyone they even remotely suspect of being a wolf, and wolves cut down humans out of anger and revenge. Hatred and paranoia run rampant on both sides, as the two face off, forcing many wolves to go into hiding again, while others continue to wage a seemingly endless war, ravaging whole towns in the dead of night. One sleepy little town in-the-middle-of-nowhere, U.S.A is hosting their own pack of wolves, unbeknownst to them, and things have run as smoothly so far, but that might not last too long when you throw forbidden love into the pot and give it a stir.
________________________________________
Owner(s)
Divinedarkness, Horseygirl, & Desire99600
Creative Credit
All the writing you see here was done by me (Desire), but the plotline was created by Horseygirl, and the pictures and gifs mostly came off google.
Private
This is a private RP between Divine, Horsey, and I. We're not accepting any other members, so please don't ask to join, sorry!.
---
---

---
---
Farswood, Alabama is the very definition of a small town. Everyone knows everyone, they're all in each other's business a little too much, not a whole lot ever happens, and no one ever really leaves. It's the kind of town where you're born, you're raised, and you die. It's the kind of place that you have to dive an obscene amount of distance just to find a walmart, most the houses are distant from each other, and you run the risk of being forever shunned if you don't show up to Sunday church. Not a whole lot happens, but, for some reason, the residents like it that way so it's okay.

The town itself is beautiful, if not a little too remote. There's only one road leading out to it, but that's far from the only reason it's so isolated. It's also in the middle of a dense forest. You have to drive through miles and miles of trees just to get there, so no one ever really shows up unless they already live there, returning from a trip, or they take a wrong turn and stumble on it on accident. Needless to say, the town's hotel suffers badly from this, seeing as they don't get any vacationers, despite the lovely scenery of the place, surrounded on all sides by stunning forests.

However, Farswood, Alabama, though on the surface, may seem sleepy and boring, there's a lot more going on in the town than residents care to notice.

Among them, live a pack of werewolves, pretending to live as humans. Their rules are strict, to keep themselves hidden and safe from the humans. They are only allowed to shift once a month, and must do so as far from the town as possible. On this night though, due to their strict control of shifting, they are wild and unstoppable. The pack is not allowed to bond with any human in the town, not only because they were born and raised to hate them, but because, should they form some sort of bond, once shifted, they would come back for that person and kill or bite them or of sheer instinct. Becoming involved with humans is the highest offense in the pack, and, as such, is punished severely.

Every pack member is raised by this law, from the moment they can speak, and yet, something's starting to happen that might just jeopardize the secrecy the wolves have been hiding in for so long. Love. As dangerous as it is forbidden.
---
---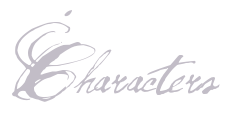 ---
---
☽ Bluebell Mini Brown ☾


Werewolf | Falls in love with Liam Sinclaire | Cousin of Trevor Wilson | FC: Chloë Moretz | TAKEN by Desire99600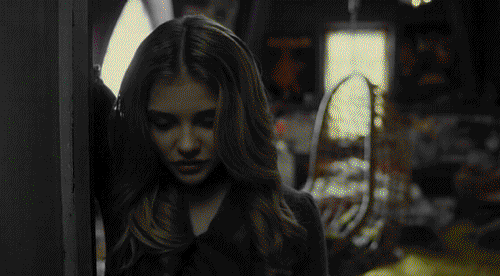 ☽ Darla Jennings ☾


Human | Falls in love with Declan Ovitt | FC: Will Holland | TAKEN by Divinedarkness





☽ Charlotte Sinclarie ☾


Human | Falls in love with Trevor Willson | Younger sister of Liam Sinclaire | FC: Amber Heard | TAKEN by Horseygirl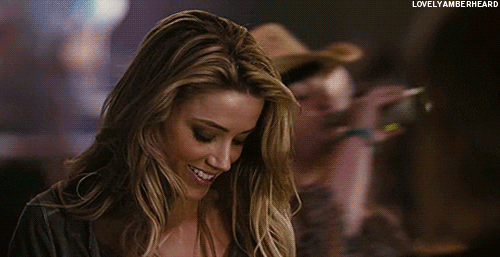 ☽ Trevor Wilson ☾


Werewolf | Falls in love with Charlotte Sinclaire | Cousin of Bluebell Mini Brown | FC: Tyler Hoechlin | TAKEN by Desire99600





☽ Liam Sinclaire ☾


Human | Falls in love with Girl One | Older brother of Charlotte Sinclaire | FC: Drew Van Acker | TAKEN by Divinedarkness

☽ Declan Ovitt ☾
Werewolf | Falls in love with Darla Jennings | FC: Jack O'Conell |
TAKEN
by
Horseygirl
___________________________________



☽ NPCs ☾


___________________________________

Will Add
---
---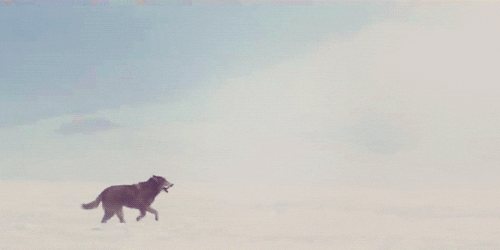 ---
---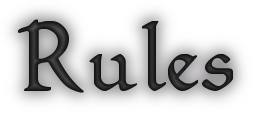 Seeing as Divine, Horsey, and I are the only three members, and I trust her as she does me, there is no need for rules, so there will not be any(:
Taking place in...
11 posts here • Page 1 of 1
11 posts here • Page 1 of 1
Arcs are bundles of posts that you can organize on your own. They're useful for telling a story that might span long periods of time or space.
There are no arcs in this roleplay.
There are no quests in this roleplay.
Here's the current leaderboard.
There are no groups in this roleplay!
Welcome home, Promethean. Here, you can manage your universe.
Arcs are bundles of posts from any location, allowing you to easily capture sub-plots which might be spread out across multiple locations.
You can create Quests with various rewards, encouraging your players to engage with specific plot lines.
Settings are the backdrop for the characters in your universe, giving meaning and context to their existence. By creating a number of well-written locations, you can organize your universe into areas and regions.
Navigation
While not required, locations can be organized onto a map. More information soon!
There are no groups in this roleplay!
By creating Collectibles, you can reward your players with unique items that accentuate their character sheets.
Once an Item has been created, it can be spawned in the IC using /spawn Item Name (case-sensitive, as usual) — this can be followed with /take Item Name to retrieve the item into the current character's inventory.
Give your Universe life by adding a Mob, which are auto-replenishing NPCs your players can interact with. Useful for some quick hack-and-slash fun!
Mobs can be automated spawns, like rats and bats, or full-on NPCs complete with conversation menus. Use them to enhance your player experience!
Current Mobs
No mobs have been created yet.
Locations where Mobs and Items might appear.
You can schedule events for your players to create notifications and schedule times for everyone to plan around.
Add and remove other people from your Universe.
The Forge
Use your INK to craft new artifacts in Moonlight. Once created, Items cannot be changed, but they can be bought and sold in the marketplace.
Notable Items
No items have been created yet!
The Market
Buy, sell, and even craft your own items in this universe.
Market Data

Market conditions are unknown. Use caution when trading.

Quick Buy (Items Most Recently Listed for Sale)
None
Discussions
Topics

Replies
Views

Last post
Most recent OOC posts in Moonlight