---
---

---
---
"When shit hits the fan, you get left all alone, and it makes you bitter."
---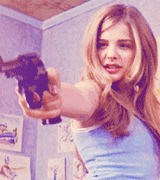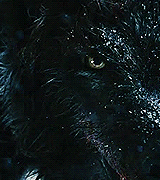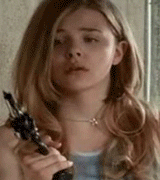 ---
---
---
---
| Full Name |
"Yes, my name is literally Blue Brown. I could kill my mother."
Bluebell Mini Brown

| Nickname |
"Litterally, you can call me anything but fucking Bluebell, please." Bluebell hates her name. She typically goes by Blue, which she likes a little better, though it's not a vast improvement. Her cousin calls her Bell, which she also tolerates. She also doesn't mind going by Mini, her middle name. As a joke though, a lot of people in town switch her middle and first name and call her Mini Blue, or Lil' Blue because she's so small and looks young. She's not the biggest fan ever of any of these nicknames, but there's not much she can do to a name like Bluebell, aside from change her name.

| Age |
"I swear on my life, I'm seventeen." Blue is seventeen years old, though, when she tells people they have a tendency not to believe her. She looks more around fourteen or fifteen, due to her small size and "angel face".

| Gender |
"Would you name your baby boy Bluebell?" Female

| Occupation |
"God, I can't wait to get out of this shithole." Blue is a waitress at the town's bar/grill. The barstaff know her and her family though, so they often let her bartend too when they're short-staffed.
---
---

---
---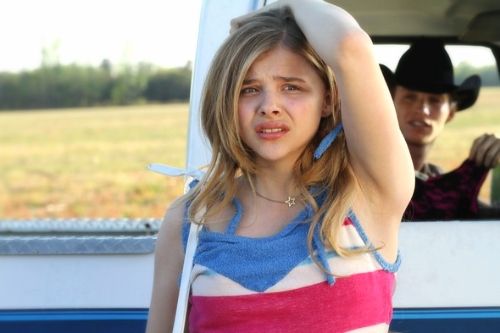 | Eyes |
"They're nothing special." Blue's eyes are, shocker, blue. Her mother jokingly calls them "Blue's baby blues". They're not a super vibrant or dark blue though. They're a little faded, more on the gray side, with green mixed in, making them a strange color. Depending on the lighting, they could appear blue, green, or gray, but typically, in the sunlight, they're blue. In her wolf form, her dark coat intensifies their light color, making them stand out fairly sharply.

| Hair |
"You've go two eyes. Look for yourself." Blue's hair is extremely long, golden blond. It's not white-blond, but had darker streaks of brown and gold in it that many girls envy. It's long and thick, and swings down to the middle of her back in large, loose waves, with a shorter layer near the top that frames her baby doll face. She loves her hair, but not because it's pretty. Because it's low maintenance. She rarely has to do anything with it and that works for her, because she isn't the type to spend hours on her appearance before going out.

| Skin Tone |
"You'd think, living in Alabama, I'd be fucking golden." Unfortunately, despite living in hot, sunny Alabama and spending ninety percent of her time outdoors, Blue is not very tanned. She's got fair skin. Not obscenely pale, for she does tan a little sometimes and has the lines to prove it, but she's certainly not as dark as some of Farswood's residents.

| Height & Weight |
"Yeah, I get it, I'm small." Blue is extremely little. Not only is she rather short, standing only about 5 feet, three inches, but she's also very petite. She's got a small frame, with very little chest, and only enough curve at her hips to keep her from looking like a twelve year old boy. Because of this and her round face, people often mistake her for being a lot younger than she really is, and give her nicknames like Little Blue.

| Distinct Markings |
"I love Tattoos."
Piercings
blue has her belly button pierced as well as three cartilage piercings on her right ear, and the standard lobe piercings, but that's it as far as body jewlery goes.
Tattoos
When it comes to tattoos, she doesn't have many, but only because she looks so young, no one will tattoo her. She does have two though. One, is a small tramp stamp of the silloutte of a running wolf. The other, is a Spinal tattoo of the moon cycle, the wolf, sitting at the very bottom. She loves tattoos, and wants more, but she doesn't have the money.
Scars
Blue has plenty of scars. Her most noticeable is one that starts at the webbing between her thumb and pointer finger on her left hand, and spirals it's way around her wrist and up her arm in a long spin to the elbow. It's thin, white, and faded now, but at one point it was fairly ugly. Another sits on the back of her neck, from getting hit over the head with a liquor bottle. A third scar sits low on her stomach, off to the left, almost right on her hip bone. This, she got when she was in the car with her father, who was driving drunk and hit a tree. Her fourth and final scar sits on the back of her left shoulder. It's small, but it's obvious what did it. A bullet.
---

| Coat |
"You'll never see me coming." As a wolf, Blue's coat is the purest of black, no hint of other colors to be found, dark as the night. This dark color allows her to blend with the night and slip in and out of shadows with ease. She uses it to her advantage, and often lives in the darkness, for her stealth is one of her greatest assets, and her dark coat color only helps. It's shorter than that of most wolves, and, as such, instead of fluffy, it's slick, and shining, close to her body. Her tail is rather bushy though, and it is also the only part of her that is not pure black. Her tail's tip looks as though it's been dipped in paint, for the tip of her tail is snow white. Often, if you're looking for her in the dark, the only thing you can see of her is this white little tip swaying in the darkness.

| Build |
"Your biggest mistake would be to underestimate me." Blue, much like in human form, is probably the smallest wolf in her pack. Many look at her and think she's still a pup. Not an infant, but not fully grown for sure. She's extremely small, and her shorter, slicker coat does not help with this. She appears almost delicate, compared to the rest of her pack, especially the alphas, who are enormous. However, assuming she's weak because of this could be a fatal mistake on your part. She may be small, but she's a fighter. Because of her slim size and light weight, she's extremely quick, quicker than any of the other wolves in her pack. She's also got astonishing stamina, balance, and stealth. She's quick-footed, and dead silent. If she doesn't want you to hear her, you wont. If she doesn't want you to catch her, you wont. These attributes make her highly deadly. She doesn't look like much, but she moves with precision, grace, and balance, gliding rather than walking, stalking everywhere, constantly looking as though she's in stealth mode.

| Scars |
"Hunters are a bitch." As a wolf, Blue really only has two scars. The first, is the one that's around her wrist as a human. As a wolf, it's on her front paw, and she got this by accidentally getting caught in an old, rusty hunting trap. She nearly lost her leg, and had to pull it out of the teeth, which is why it spirals. The second, is the bullet wound on her shoulder, also from a hunter.
---
---

---
---
| Likes |
"I like to be left the fuck alone."
♥ Art
♥ Cats, she admires their intelligence and independence
♥ Drinking
♥ Work
♥ Parties
♥ Cigarettes
♥ Sex
♥ Pick up trucks
♥ Art
♥ Old rock music
♥ Full moons
♥ The pack
♥ Her wolf side
♥ Breaking rules
♥ Swearing
♥ Tea
♥ Coffee
♥ Reading
♥ Fighting
♥ Being outside
♥ Hot weather
♥ Her cousin's house/her cousin
♥ Big cities
♥ Asking personal questions

| Dislikes |
"My dead beat parents, this town, the list is fucking endless."
✗ The color yellow
✗ Her mother
✗ Her Father
✗ Dogs, she thinks they're too stupid
✗ Being ordered around
✗ Farswood and all it's hicktown glory
✗ Pop or rap music
✗ The color pink
✗ Anything bubblegum flavored
✗ Being asked personal questions
✗ Most humans
✗ Being looked down on
✗ Stupid people
✗ Rules
✗ Being underestimated
✗ Being called little

| Fears |
"Fear is for pussys."
☠ Heights ➛ Blue would never admit to any fear, but one of her greatest, is of heights and flying. She refuses to ever go on an airplane, and really hates heights. She'll swallow this and climb high if she has to, not wanting others to see her as weak, but she will avoid any situation involving heights at all costs.
☠ Failure ➛ Blue os a huge perfectionist, and, though she doesn't act it, deep down, she's fiercely loyal to her pack. She fears failing in any sense of the word, whether it be failing a task at her job, or failing to make her pack proud.
☠ Hunters ➛ Blue hasn't always had the best experiences with hunters, and several encounters nearly killed her and left scars on her body. It's hard to find a guy, or even a girl for that matter, in a southern town that doesn't hunt, but she does her best to avoid any that do.
☠ Attachment ➛ Blue is terrible with commitment, and, as such, fears growing emotionally attached to people and even sometimes objects. She lives her life like she's got her bags packed, ready to take off in an instant.
---
---

---
---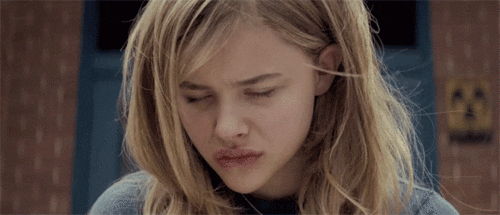 | Personality |
"Word of advice, I'm a fucking trainwreck." Blue is kind of a strange girl. Her whole life, she's been kind of on her own, doing her own thing, even before shit hit the fan and her family fell apart. As a little girl, she was sweet as can be, if not a little weird, and maybe a bit too stubborn.

She didn't like talking to people, and when she did, she'd ask the most personal questions, to which the only appropriate response would be to laugh nervously. She was obsessed with drawing, always carrying around a sketchbook, sketching out colorful cartoons of the world around her, and she never really talked unless spoken to, but she was always extremely smart, and the only kid in class who actually read the books the teachers assigned.

After her mother and father made a mess of things at age ten, things changed a little. She stopped looking at the world through rose colored glasses. Stopped drawing colorful cartoons. Farswood became her hell and it changed her. Now, she's stubborn as hell, swears a little too much, and refuses to do anything anyone tells her.

She's still a little isolated though. This, is not entirely of choice, for her family is seen as outcast in the town, and the people who do talk to her look down on her. She doesn't take it lying down, she protects herself, fighting anyone who dares say anything bad about her or her family wholeheartedly, whether it be physical or verbal, but that leads people to believe she's a bitch.

Because of this social isolation, Blue has learned to isolate her heart as well. She doesn't tell anyone anything she feels or thinks. Ever. She may be quiet, but she's tough as nails, and a real hellcat if provoked. As soon as you talk to her, you'll realized that the girl in the corner with the sweet face and petite build swears like a sailor and is highly suspicious of anyone who comes her way. She simply doesn't make attachments.

The magic of her, is that nothing about Blue ever really makes sense. She's a little weird, asking questions and saying things that come to her mind, no matter how off the wall or offensive they are. You never really know what's going to come out of her mouth or how she's going to react when you talk to her, making her extremely unpredictable. Some days, she'll sit quietly and do as she's told, other days, she's a wildfire. Nothing about her is ever really certain.

She likes strange things and beautiful things, and dreams big. She likes to read, and keeps a journal that is extremely messy, despite the fact that she tries to keep everything around her in pristine condition, being a perfectionist. Blue is very smart. So smart, she hates Farswood, not only because it's in the middle of nowhere, but because she believes she's destined for bigger things than the little hillbilly town. When you get to know her, she can be pretty good to talk to. She's loyal, above all else, to people who actually give a shit, but she really makes you earn it.
---
---

---
---
| History |
"Baby, my life is a fucking mess." Blue's life has never really been "normal". As a child, things were never great, but they weren't rock-bottom either. Her mother, Lily, and her father, Travis never really got along too well. No one knew this of course, aside from Blue, but that was okay. Because they tried to keep most of their fighting away from her, and she knew they were in love because whenever she asked them how they met, they got all starry-eyed and tripped over each other to tell the story.

Her father worked long hours at the police station with Darla Jennings father. He was a decent cop, and a good enough father, save for when he was angry at her mother. Her mother, was a stay at home mom. The typical southern mama that cooked like an angel, cleaned, and wore pretty sundresses, but drank a little too much. She never really liked how much or how late her husband worked, and, more often than not, that was what they fought about, but she put up with it most of the time because it put food on the table. Their daughter, Blue, was a little strange, always drawing, and never really making any friends, but what can you expect from a girl named Bluebell? In short, life was a little stressful at times, but not unbearable.

When she was about ten years old was when shit hit the fan and her whole life went south. Her father started coming home later and later, until, some nights, he wasn't coming home at all and would be gone for days at a time. The fights between her parents got louder and louder, and they no longer bothered to hide them from Blue anymore. Something was horribly wrong. Her father was doing something that upset her mother.

It turned out not to be a something but someone. Blue's father was secretly sleeping with Darla Jennings's mother. Not only was he cheating in his marriage, but she was a human, forbidden ground to the werewolf pack members of Farswood. It wasn't long before her mother had all the proof she needed to build a case against her father, having caught them together, and things escalated quickly.

Darla's mother skipped town, and, the same night, so did Blue's mother. She caught the woman at a motel, several towns away from Farswood and, as a wolf, killed her out of anger and revenge. The pack was quick to find out, not only of her mother's murder, but of her father's scandal, and, seeing as fraternizing with a human or killing a human were the worst to offenses, both her mother and father were banished from the pack. Blue, however, was allowed to remain, seeing as she'd done nothing wrong.

After that, life went from mildly stressful, to downright impossible. Both parents were bitter about the banishment, and both turned to the same crutch. Alcohol. Due to his new addiction, her father was fired from the police force, and this only made him more intolerable and their situation that much more desperate, for now they had no source of income.

The family quickly became a sore on the face of Farswood, and they were pegged as pariah. No one takes them seriously, and everyone treats them coldly. Her mother and father are still married, but can't even sit in the same room with each other without fighting. Her mother's always gone, and her father is always bitter, sitting on the couch. They're so angry with themselves and each other, that they can't seem to pull themselves back together for Blue's sake, and often direct their anger towards her. If she wasn't the only one working in the household, bringing in the money, she probably wouldn't even exist.

Even the pack sometimes looks down on her, because of her parents and what they did, causing her to become pretty isolated, and to hate the entire town. In order to escape the hatred that follows her around everywhere, Blue volunteers for extremely long shifts at work, and spends days, sometimes weeks, at her cousin's house without going home. What she wants more than anything is to escape Farswood, but she'd terrified of leaving the pack. They're all she's ever known.
---
---
---
---
New Perspective
Panic! At The Disco
I feel the salty waves come in
I feel them crash against my skin
And I smile as I respire because I know they'll never win
There's a haze above my TV
That changes everything I see
And maybe if I continue watching
I'll lose the traits that worry me

Can we fast-forward till you go down on me?

Stop there and let me correct it
I wanna live a life from a new perspective
You come along because I love your face
And I'll admire your expensive taste
And who cares divine intervention
I wanna be praised from a new perspective
But leaving now would be a good idea
So catch me up on getting out of here

Can we fast-forward till you go down on me?

Taking everything for granted but we still respect the time
We move along with some new passion knowing everything is fine
And I would wait and watch the hours fall in a hundred separate lines
But I regain repose and wonder how I ended up inside

Can we fast-forward till you go down on me?

Stop there and let me correct it
I wanna live a life from a new perspective
You come along because I love your face
and I'll admire your expensive taste
And who cares divine intervention
I wanna be praised from a new perspective
But leaving now would be a good idea
So catch me up on getting out of here

More to the point, I need to show
How much I can come and go
Other plans fell through
And put a heavy load on you
I know there's no more that need be said
When I'm inching through your bed
Take a look around instead and watch me go

Stop there and let me correct it
I wanna live a life from a new perspective
You come along because I love your face
and I'll admire your expensive taste
And who cares divine intervention
I wanna be praised from a new perspective
But leaving now would be a good idea
So catch me up on getting out of here

It's not fair, just let me perfect it
Don't wanna live a life that was comprehensive
'cause seeing clear would be a bad idea
Now catch me up on getting out of here
So catch me up I'm getting out of here

Can we fast-forward till you go down on me?
Can we fast-forward till you go down?
____________________________________________



____________________________________________
Draw Your Swords
Angus & Julia Stone
See her come down, through the clouds
I feel like a fool
I aint got nothing left to give
Nothing to lose

So come on Love, draw your swords
Shoot me to the ground
You are mine, I am yours
Lets not fuck around

Cause you are, the only one
Cause you are, the only one

I see them snakes come through the ground
They choke me to the bone
They tie me to their wooden chair
Here are all my songs

So come on Love, draw your swords
Shoot me to the ground
You are mine, I am yours
Lets not fuck around

Cause you are, the only one
Cause you are, the only one

The only

Cause you are, the only one
Cause you are, the only one

The only one
The only one
The only one
The only one

So come on Love, draw your swords
Shoot me to the ground
You are mine, I am yours
Lets not fuck around

The only
---
---
BLUE
Code: Select all

[hr][/hr][hr][/hr]
[center][img]http://i1180.photobucket.com/albums/x403/desire99600/newcreate_zps552bd6b1.png[/img][/center]
[hr][/hr][hr][/hr]
[center][img]http://25.media.tumblr.com/tumblr_m7o4296gkE1qh63geo1_250.gif[/img] [img]http://25.media.tumblr.com/tumblr_m7o4296gkE1qh63geo6_250.gif[/img]
[img]http://25.media.tumblr.com/tumblr_m7o4296gkE1qh63geo4_250.gif[/img] [img]http://25.media.tumblr.com/tumblr_m7o4296gkE1qh63geo2_250.gif[/img][/center]
[hr][/hr]

[font=times new roman]Post[/font]
TREVOR
Code: Select all

[hr][/hr][hr][/hr]
[center][img]http://i1180.photobucket.com/albums/x403/desire99600/T1_zps31270ee0.png[/img][/center]
[hr][/hr][hr][/hr]
[center][img]http://media.tumblr.com/tumblr_mc47urdme31rx1vxr.gif[/img][/center]
[hr][/hr]

[font=times new roman]Post[/font]
---
---