Name:bVeron Samuel Marsh
Age: 16
Gender: Male
Role: Boy 1
Description: Veron is a generally small kid. He's not all that tall or very strong. He is very neutral, his hair, eyes and skin being brown. He's not pale skinned. He's part mexican so he has some color on him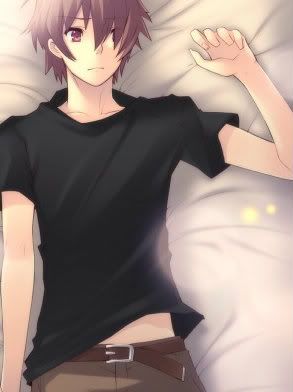 Personality: He is a very sweet kid who could never get mad at anyone. He always tries his best to please everyone, even if he doesn't like them. He would never hurt anyone, so dont go thinking he can do so. He is very easily startled and frightened, so try to keep things around him calm. He will cry sometimes randomly and will tell you it's because someone died somewhere... It can get awkward.
Habits: Though he's not totally into doing it all the time, he is a big fan of sex. Mostly with guys. He loves to be the one on the bottom. Other than that weird hobby, Veron is generally a calm guy and will wait patiently for someone. He tends to be very prone to tears, so try not to make him cry...
Dreams: To love a guy, and not be bullied for it.
Secret: He's been diagnosed with depression and anxiety, which is why he cries all the time.