Name: Zahina
Gender:Female
Age: 17
Class: Night
Grade: 11th
Pets: None.
Blood Type:O+
Birthday: March 15
Zodiac Sign: Pisces
Appearance: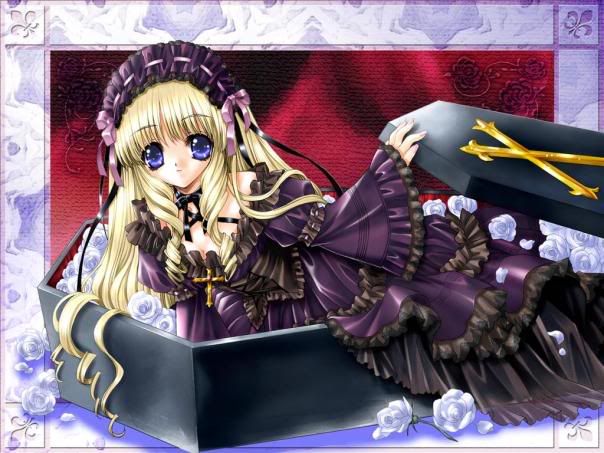 *Note: She has blue eyes and a rose tattoo on her ankle.
Languages spoken: Zahina can speak English and a little bit of Spanish, but she isn't fully fluent.
Race: Zahina is a special kind of breed. She is a Mezorabian which is half vampire and half fallen angel. She, like most of her kind does not have wings. Zahina is also part human from her mother.
Likes: Zahina likes anime/mangas, but she's not super crazy about it like most people her age, and reading and can be found reading most of the time unless she has found another activity that has peaked her interest. She also likes to search for ghosts and communicate with them. She also loves to listen to all types of rock and roll. You can also catch her listening to classical sometimes.
Dislikes: Zahina hates stuck up, prissy girls who care about being popular and fashionable. She also hates people who call anime lovers "nerds". Another pet peeve she has is when people bite the fork and it makes the scraping metallic sound. She also hates anything like balloons, popping bags, and fireworks because her ears are sensitive.
Fears: Zahina is afraid of the demons she sees because they often try to harm her. She is also afraid of centipedes and millipedes, which is odd because she loves all creatures, basically. And due to her fear of loud noises, if she sees a balloon or a firecracker she will either flinch or cover her ears.