---
---
04:36, 07/24/2116
New New York

The sun barely penetrates the heavy grey clouds that threaten to fill the chasms in the ground with rain that tastes like ash. The small community that lives in the ruinous city, hugging to the crumbling walls of skyscrapers and abandoned fast food restaurants like a child to it's mother's skirts, hold their breath. A pregnant silence is thick in the smoky air. A tarpaulin rustles. An empty can clatters down the cracked street.

10:11

"Momma! Momma!"

"Darling, I'm here -" "...peaches. If I ever see another can of peaches, I swear I'll - " "I'll give you three, but in return..."

The silence that had earlier permeated the air had been shattered, first by thunder, and the wail of a frightened child, but then by the sound of rain as it tumbled eagerly to the dry ground. It filled the bottles, bowls, tarps, containers left out to collect uncontaminated water. The market was open, and traders huddled under what shelters they had managed to erect as they plied their trade. Cobblers were drowned out by butchers and men that sold copper wiring and sheets of iron. Bands of abandoned children worked the crowds that pushed through the market, deft fingers slipping into unguarded pockets and withdrawing clutching bits of string and the slivers of volcanic rock that had become currency. A group of men and women crouched around a circle of polished rocks, gambling away the contents of their purses. A man stood in the shadows, blackened forearm bare and raw as he rubbed a sickly yellow pebble against his veins, the whites of his eyes gone to a cold, cool buff.

Two men, uniformly dressed in red jackets, pushed a path through the crowd. A bay horse followed in the path they made, and upon her back, rode a man with fluffy white hair and pale blue eyes. One of his hands rested arrogantly on his hip as he rode, jerking the bit unnecessarily harshly in the dopey mare's soft mouth. The man rode through the market, eyes averted from the poor and common crowd that surged at his heels. A sneer of disgust sat comfortably on his aged and wrinkled face. His two red-garbed guards led him on, to the quieter streets of New New York. They looked neither left nor right, except to round a corner as they led their master to the foot of a tall, once white building. One held the horse's head, and the other stood still as he helped the elderly man dismount.

To the building, he limped, accepting no further help from either of the younger men that accompanied him. The building was dark, but he moved confidently through it with the air of an individual revisiting his childhood home. One of his hands trailed along the wall, until the small group rounded one final corner. There, they paused. The elder one straightened his jacket held a hand out to one of his men. He placed in his palm a tobacco tin, which rattled dully as the man pocketed it. A door was held open, and the old man stepped through.

"Ladies and gentlemen. I am about to make you very rich indeed."


---


Welcome to New New York. It is placed upon the site of old New York, and is made up of an eclectic collection of old New York's buildings.

The Event that eradicated much of the Old World happened 100 years ago. It began with an earthquake, larger than any ever recorded. Then, there came the tidal waves. And then the eruptions of the earth. The Old World suffocated in ash and darkness. Those in America who survived, for the most part, found their way to old New York, which became New New York, to attempt to rebuild some semblance of a life. There has been little progress. There is poverty, and addiction, and it is often cold and wet, but the community find a way to survive.


---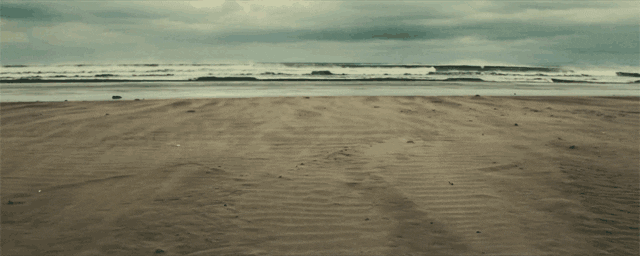 ---
The six (eight?) players within this story will each control one (or more, if you wish) character. These characters will be denizens of New New York itself, or live near to the city itself. The six central characters will be part of a trial, willingly or otherwise, for a new drug. Actirine. This new drug enhances the way an individual is capable of using their brain for approximately eight hours before they 'come down' and need to take another dose. The Collective, the group of people following Dr. Jones in trialling this drug, are backing him for various reasons, however the good doctor's aim is to use those on the new drug to garner control of New New York. He will be a cruel dictator, and is a man fond of human experiment.

Those on the trial uncover that he already runs and controls another city, not far from the old city of Calgary. This information prompts those on the trial to action, though what that action may be, will be left to the players.


Actirine. This drug rewires the brain. Though it acts differently, depending on the individual, the overall effect is the same. It vastly increases the individual's memory, while allowing them to access this information easily. They absorb new information very quickly, and the five senses are incredibly enhanced. The brain can work faster, and easier, under pressure. It may appear that Actirine also increases strength. This is not true. In reality, the drug merely allows the user to understand the capabilities of his or her body, and how to most efficiently do so.

The drug is highly addictive, and the first few uses will often render the user catatonic with the 'high'. The side effects can be severe. Ignoring any potential bodily damage caused by overexertion, the body responds to the substance's removal as it would to other narcotics. The effect, however, is intensified. The duration of the 'high' typically lasts eight hours. Another dose may be taken as soon as the effects begin to wear off. Overdose is possible. This will result in the body rejecting the chemical through any means possible. Overdose is almost always fatal, as after a few hours, the heart begins to shut down.


New New York is set on the site of old New York, which was ruined in the first 'quakes of 2017. It was uninhabited for seventy years, at which point, people began to return, having heard their parents talking of the city. It drew most of the survivors that roamed what had previously been America, and was now simply known as Land. Since the earthquakes, great rifts have been opened up in the city. Although some were filled by falling buildings, many groups have built massive ramps and structures within the craters which have now become a sort of home. Above ground, the city has markets, and has greatly regrown in the decades since it was last inhabited. The insides of old law firms have been turned into shacks to keep animals in,and it's not uncommon to see deer roaming the edges of communal areas. There is a real risk of wolves and wild dogs in New New York, so most inhabitants have some way of defending themselves.

There is little religion since the shape of the Earth was changed, though it is still not uncommon for individuals to be found on street corners pleading the masses to listen for the word of the Deities. Mostly, goods are traded. There is little need for money as most don't leave the safety of New New York, however for those who might visit the few hamlets outside of the city, the going currency is any Old World coin. There aren't many to be found, and in recent decades, Coins have become a currency of their own.


---

Name: Elijah Hall | Age: 27 | Gender: Male | FC: Jason Momoa | Character Status: Taken by AcousticBoom



Name: Reagan Peak | Age: 21 | Gender: Female | FC: Maisie Richardson Sellers| Character Status: Reserved by GemEclipse



Name: Darrow Irving | Age: 30 | Gender: Male | FC: Chris Evans | Character Status: Taken by VivaVictoria



Name: Remy Saroyan | Age: 28 | Gender: Female | FC: Mila Kunis | Character Status: Taken by wednesdaysun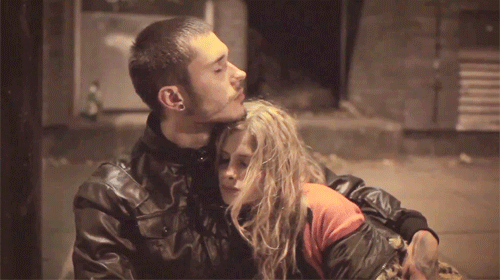 Name: Marek Andrysiak | Age: 28 | Gender: Male | FC: Dawid Auguscik | Character Status: Taken by Bartholomew Finch



Name: Shay Brooks | Age: 24 | Gender: Female | FC: Caitlin Stasey | Character Status: Taken by AcousticBoom





Image tbc
Twin 1 | Name: Rachel Madsen | Age: 27 | Gender: Female | FC: Alexandra Tretter | Character Status: Taken by J.D.



Twin 2 | Name: Rowen Madsen | Age: 27 | Gender: Male | FC: Mathias Lauridsen | Character Status: Taken by J.D.


---


Hi guys! I'm AcousticBoom, but Boom works just for short. I'm brand new to the site, so any guidance would be appreciated. If there are any questions or suggestions, find me in the OOC or drop me a mail. I promise to get back to you. Please find the CS below if you're interested!


Code: Select all

[center][img]NAME HERE, FROM 1001FONTS.COM[/img]

[hr][/hr][hr][/hr]
[left][img]http://txt-dynamic.static.1001fonts.net/txt/dHRmLjQ0LjAwMDAwMC5WR2hsSUVKaGMybGpjdywsLjEAAAAAAAAAAAAAAAAA/requiem.regular.png[/img][/left]
[right][img]IMAGE HERE[/img][/right]


[font=palatino linotype][size=130][color=#HEX CODE HERE]Full Name[/color][/size]
[i]ANSWER[/i]

[size=130][color=#HEX CODE HERE]Nickname(s)[/color][/size]
[i]ANSWER[/i]

[size=130][color=#HEX CODE HERE]Age[/color][/size]
[i]ANSWER[/i]

[size=130][color=#HEX CODE HERE]Gender[/color][/size]
[i]ANSWER[/i]

[size=130][color=#HEX CODE HERE]Sexuality[/color][/size]
[i]ANSWER[/i]

[size=130][color=#HEX CODE HERE]Occupation[/color][/size]
[i]ANSWER[/i]

[size=130][color=#HEX CODE HERE]Face Claim[/color][/size]
[i]ANSWER[/i]

[hr][/hr]
[left][img]http://txt-dynamic.static.1001fonts.net/txt/dHRmLjQ0LjAwMDAwMC5VR1Z5YzI5dVlXeHBkSGssLjEAAAAAAAAAAAAAAAAAAAA,/requiem.regular.png[/img][/left]


[size=130][color=#HEX CODE HERE]Likes[/color][/size]
[i]ANSWER[/i]

[size=130][color=#HEX CODE HERE]Dislikes[/color][/size]
[i]ANSWER[/i]

[size=130][color=#HEX CODE HERE]Fear(s)[/color][/size]
[i]ANSWER[/i]

[size=130][color=#HEX CODE HERE]Dream(s)[/color][/size]
[i]ANSWER[/i]

[size=130][color=#HEX CODE HERE]Personality[/color][/size]
[i]ANSWER [/i]

[hr][/hr]

[img]IMAGE HERE[/img]

[hr][/hr]

[left][img]http://txt-dynamic.static.1001fonts.net/txt/dHRmLjQ0LjAwMDAwMC5RWEJ3WldGeVlXNWpaUSwsLjEAAAAAAAAAAAAAAAAAAAAA/requiem.regular.png[/img][/left]


[size=130][color=#HEX CODE HERE]Height/Weight[/color][/size]
[i]ANSWER[/i]

[size=130][color=#HEX CODE HERE]Hair Colour[/color][/size]
[i]ANSWER[/i]

[size=130][color=#HEX CODE HERE]Eye Colour[/color][/size]
[i]ANSWER[/i]

[size=130][color=#HEX CODE HERE]Brief Description, including notable features[/color][/size]
[i]ANSWER [/i]

[hr][/hr]

[left][img]http://txt-dynamic.static.1001fonts.net/txt/dHRmLjQ0LjAwMDAwMC5WR2hsSUZCaGMzUSwuMQAAAAAAAAAAAAAAAAAAAAAA/requiem.regular.png[/img][/left]


[size=130][color=#HEX CODE HERE]History[/color][/size]
[i]ANSWER[/i][/font][/center]
Boring stuff :( Usual rules apply...
- No godmodding. I also don't want to see anyone controlling anyone else's character without their clear say-so.
- Drama IC only please! If you have a problem with someone OOC, let me know. We'll work something out.
- If you have to leave for any reason, just let me know. I don't even need to know why, it'd just be good to know at all.
- On that note, I do expect everyone to post every week at least. I'm more of a post a day kind of gal, but if you guys can only do every week, that's cool.
- And if I hear nothing from you, with all the warnings in the world, I'll have to either give away or kill your character.
- Romance is encouraged, but be sensible. Some things are allowed, and some things aren't. You know the rules.
- This is aimed at adults so swearing is allowed. I would say 'go crazy', but that's probably a little much.
- Post length is negotiable. I'll just ask for no one liners. If you're stuck, give one of the guys involved a message. I'm sure we'll all help each other out.

Reserving Characters - (The Fun Part)
I know it's a lot to read, but if you guys could scan the information on the front page, that'd be great.
To reserve a role, post in the OOC with the FC.
All FCs are negotiable, however. If there's one you'd prefer, let me know. I'll change it!
Taking place in...
3 posts here • Page 1 of 1
---
In a stellar imitation of what had once been the evil genius cliche, Dr. Hart reclined on a (albeit slightly scuffed) black leather swivel chair, and spun in a long, slow circle. It squealed, like nails down a chalkboard, and the good doctor allowed himself a small smile. He'd waited a long time for this day. The revolution of his chair completed itself, and the doctor's eyes narrowed reflexively, pupils contracting at the glare from the computer monitors in front of him. His eyes adjusted, but he looked at the screens unflinchingly. It was an impressive set up, and not only because this was the first instance of electricity in New New York in a century. The long, polished desk was adorned with a grand total of eight screens, the cables that linked them as a myriad of snakes behind them. The screens periodically changed their image. He watched them contemplatively, long bony fingers wrapping themselves around a cracked and steaming mug.

The mug had the words "Trust me, I'm a doctor" written gaudily across them in a rainbow of colours, faded now, of course.

The first two screens settled for thirty seconds on a dimly lit corridor, at alternative angles. It was empty, except for a potted plant in the far corner. It really was an unnecessary and ostentatious attempt at putting his patients at ease, but the leafy green plant sat their nonetheless. An insultingly warm addition to the otherwise clinical hall. The hall itself was punctuated at each end by an identical system of doors. First, inside the hall, was what he affectionately called a 'check point'. Simply, it was a sheet of metal grating, punctuated by a door with a sliding bolt and lock. He was confident enough not to put a hand to the pocket in his shirt. He could feel the reassuring weight of his master key there, cold against his even colder body, even through his clothing. On the other side of both check points were stainless steel double doors. One monitor showed the other side of the first, and the entrance to his facility. The important locks to the entrance, of course, were on the outside. The usual sliding bolt and lock were present, of course, but, hidden for now from his patients who would soon arrive, so as not to startle them, was the bar that would settle across the doors, and the chain and padlock that would connect their handles. Sure, it was crude. And no, it wasn't pretty to look at when it was all locked up, but it would definitely keep them in. He wouldn't have them spreading his secrets across New New York. No, that wouldn't do at all.

He had one more glance of the hall before the screen changed. The left side had nine doors, all matching stainless steel, at equal distances down the wall. Unfortunately, the doors were windowed. He hadn't had time to change them, but the good doctor didn't think it would matter. The doors, all with their own security locks on them, of course, each led to a different room designed for various scientific measuring processes. He'd already briefed the twins on how best to utilise the materials inside.

The screen changed, as did all of the others, which had been previously showing the interiors of his laboratories. Now, they showed what appeared to be exactly the same image. The rooms had been designed with the CCTV in mind. Eight bedrooms, one for each patient, with one extra. Seven was an odd number, and that grated with him slightly, but he had chosen to let it be. He wasn't sure if that number would last, anyway.

Each of the bedrooms - cells - was furnished with a single bed. Comfortable, and most importantly, clean yellow sheets rested on each one. The pillows matched them, of course. A splash of dull yellow against the neutral baby blue of the walls. Each patient would have their personal affects taken from them, and a set of green clothing waited for them in the drawers. At first, they'd all be the same. Modifications, or requests for new items, would be granted once they'd asked the twins, and the twins had checked with him. The same went for the furnishings of their rooms, and the en suite bathroom attached to each bedroom. He had CCTV in there, as well. Purely for scientific monitoring reasons, of course, and they were well concealed. The screens flicked around to reflect that.

Three, two, one.

The monitors changed again, and his eyes didn't blink.

He found himself frowning at the one real luxury he'd had put together for the patients.

The communal area was large, spacious, and on the other side of the second check point. A pool table had been found for them, restored, and pushed into the middle of the room. The seating was plenty, and made up of soft fabrics and arranged so that it would be easy for his patients to arrange themselves as they wished, in a large group, or in pairs or even alone. Fully stocked bookshelves lined one wall. He hoped they would be an intelligent collection. There were board games, puzzles, and sets of cards in one cupboard under a glass coffee table. Tools and supplies for art in another. In one corner there was a small, tidy kitchenette. They would't need to cook, of course. What went in (and out) of his patients would be carefully monitored, so meals were provided. The kitchenette would allow them to make hot drinks, however, or cold if they wanted. The plumbing in the whole building was new, and fairly primitive, but it would be better than anything his patients would ever have enjoyed. Next to the kitchenette, a newly polished glass dining table was surrounded by enough chairs to seat all of his patients. The only comparatively, and metaphorically, 'dull' wall was the one that was occupied by one long mirror. It reflected the inside of the communal space, and it was his favourite thing in the entire lavish room. It was a two way mirror. He turned his chair, and it squeaked in protest. He looked through the window behind him, straight into the communal area, and allowed himself another rare smile. Inwardly, he was amused at how pleased the set up made him. He'd not been this satisfied in a very long time.

He was very much the cat at play with the mouse.

The only window that the patients would have access to was also inside the communal area. Plain with tinted glass, so no one outside could see in, it would give them a sweeping view of the crumbling city. It was a depressing view. Flanking the main window, were two bay windows, which he'd had turned into window seats. That appealed to his inner romantic, but none of them opened.

Dr. Hart turned back to his screens. They'd changed again to show the rooftop. Up several flights of stairs, it was the only way the patients would be able to experience the outside while they were with him, so to speak, and it was encased in a cage of more metal grating. He'd liked it. The grating had been an original fixture, and the exact reason he'd chosen the building. That, and it really was rather tall. The grating for the checkpoints had come from the roof. That was probably why he liked them so much. The door to the roof was rather flimsy, and he could see it through his camera. With just one, light lock, he was supremely unhappy with it, but even if one managed to find their way up there... it wasn't as though they had anywhere to go.

He wiped the smile from his face as he checked the time. Soon, they'd be arriving. They'd hand in their personal affects, to be checked before potentially being returned, and they'd settle in. Dr. Hart was very much looking forward to this. One more screen caught his gaze, though. It was the most secure room in the complex, and it held his life's work.

The Actirine there would be enough to last them a week. After that, the twins would hand in their weekly reports, and receive a new batch.

There were two boxes, both tightly locked in a safe, to which only the twins knew the code. One box held seven small cylindrical containers, each with three pills in it. Three patients to test the drug for him, taken orally. The other box was larger, and held twenty eight needles, filled with a measure of the drug. He'd never seen it administered via injection, which would theoretically be inserted to the inner elbow. Dr. Hart was looking forward to that, in particular.

The good doctor sat back in his chair, at ease, and took a sip of his tea. It burned his mouth, but he swallowed it anyway. It would be an eventful day.
---
▄▄▄▄▄▄▄▄▄▄▄▄▄▄▄▄▄▄▄▄▄▄▄▄▄▄▄▄▄▄▄▄▄▄▄▄▄▄▄▄▄▄▄▄▄▄▄▄▄▄▄▄▄▄▄▄▄▄▄▄▄▄▄▄▄▄▄▄▄▄▄▄▄▄▄▄▄▄▄▄▄▄▄▄▄▄▄▄▄▄▄▄▄▄▄▄▄▄▄▄▄▄▄▄▄▄▄▄▄▄▄▄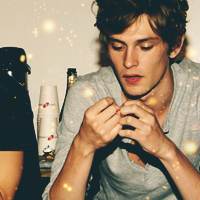 "Beware that, when fighting monsters, you yourself do not become a monster... for when you gaze long into the abyss. The abyss gazes also into you."

- Friedrich Nietzsche



A Blackened Heart
▄▄▄▄▄▄▄▄▄▄▄▄▄▄▄▄▄▄▄▄▄▄▄▄▄▄▄▄▄▄▄▄▄▄▄▄▄▄▄▄▄▄▄▄▄▄▄▄▄▄▄▄▄▄▄▄▄▄▄▄▄▄▄▄▄▄▄▄▄▄▄▄▄▄▄▄▄▄▄▄▄▄▄▄▄▄▄▄▄▄▄▄▄▄▄▄▄▄▄▄▄▄▄▄▄▄▄▄▄▄▄▄
---
They had endured the thoroughfare of life for as long as either could, or would care to admit. A shambling zombie of a pace from left to right, on the straight and narrow through thick and thin. Together, despite the hardships that docked at their ports every so often. The strangers knocking on the door barely more than a bother when it came down to the nitty gritty and neither had the whimsy to break from the distress. Of course, it mattered only that they had each other to rely on and the income from associating with the likes of Dr. Hart. Without the man the two would have forever been stuck living off of the markets demands.

Breaking free from the same old hadn't been easy.

Rowen Madsen spent the greater part of his morning swamped in paperwork at his desk, hunched over and reading by the flickering light of a candle. Their hovel had only two windows at the main entrance that shed the barest amount of light through the caked on dirt. There were times that Rachel chose to pick a fight over this fact - why were they staying in such a run down shack when they had the means necessary to acquire a larger home to showcase their higher societal standing. However, the case was simply that neither of them spent much time home in the first place, and to draw attention to themselves in these early days of occupation seemed foolish at best. They had a job that required a certain level of anonymity lest they draw unwanted attention onto the Doctor.

One look at the newly refurbished desk clock let Rowen know that the time was almost upon them to greet the newfound patients. A group that would be no doubt under their thumbs in a matter of moments - a thrill for Rachel of course, she had always been the kind to exude power and felt that others should bow at her feet; she knew there was an act to be upheld, and would mask her flaw to do so. While Rowen was more thrilled at the idea of what fame he could gather from these trials. He stood from the desk, allowing the chair to scrape loudly across the wooden floor panels before making his way up the creaky stairs. Being sure to avoid the two steps that had caved in at the top. He had no trouble moving through the dark hallways though he did stumble over an antique rug on the way to Rachels room, fumbling with the half broken handle until he could swing it open.

She was contorted at odd angles in her sleep, half off the bed with one arm thrown across her face to block the light streaming in through a hole in the wall directly above the bed frame. She was eerily quiet, and save for the steady up and down movements of her chest she could have easily passed for dead. "Wake up Rae," he did not shake her, aware of the argument that would spark. She had always been a light sleeper, light enough that she woke up at her name with ease but being shook awake often caused alarm bordering on full out panic. "Up and at em," He told her, when she groggily waved him away and sat up on her own. "Get out." She mumbled, biting back harsher words. Rowen nodded and left for his own room in order to change into the appropriate garments for the day, they both needed to look the part after all.

After tying up some loose ends the two of them made their way hastily to the facility, where they would be spending the majority of their time from here on out, observing the patients as closely as possible. Hopefully with little incident to call for, though the both of them knew that there would always be kinks to work out. It was just the way things went naturally, small bumps in the road - but nothing that they couldn't handle with a little bit of elbow grease. Just like everything else in New New York. "I hope these people aren't stupid," Rachel spoke offhand on their walk, they were not far from the facility to begin with, as their shack had been built from the ground up on a barren stretch of land some years ago. Her tone reflected boredom, and perhaps a small hint of irritation which happened to also be clear in the way she squinted. A headache? She got them often enough to be a major bother.

There were already files compiled on the various 'volunteers' but there was a major difference between a minute meeting and an intellectual conversation. They knew nothing of these people aside from what they could ascertain from written word. "If they are, then they won't be for long." Rowen spoke in reference to the Actirine, which would hopefully work tot he effect of enhancement. "Looking to make friends then Rae?" He teased, dull in tone but with the intent there that she understood. She snorted, kicking rocks from underfoot and cast him a glare that was only half joking, "No." She strode ahead of them, the first to reach the entrance when the facility finally came into full view. Rowen trailed lazily behind her, waiting in due silence for either more annoyance or further offhand remarks.

It seemed nobody had yet to arrive before them, a good thing since dealing with early arrivals would have been an annoyance for the both of them. As it stood now all they really had to do was wait, so that they could process their personal belongings and make first sight assessments. Rachel would be handling the tour there after while Rowen attended to more important matters. Doling out the responsibilities equally.
---
---
The sun rose early, upon that particular day, sending dusty shafts of light into Elijah's room. He rose one hand from the shadows of the low cot he'd been wide awake on and let his fingers chase a mote of dust. The dog on his legs grumbled, dropping a heavy paw on his knee in protest of his movements. Eli, dropped his head back down to the folded blanket he was using as a pillow and tangled his hand in the fur upon Bailey's head instead. He'd miss the animal. Turning his head, he looked into the rest of the room. His sister slept in what really was a bed on the other side. The sunlight hadn't quite reached her yet, but even so, he could clearly make out the shape of his little girl who curled sweetly into her aunt's back. Emma snored softly. The man felt old, and his stomach wrenched at the thought of having to leave her, even though it would just be for a while. His little girl. Elijah curled his free hand into a fist over his chest and stifled the instinct to stay. Evie would look after her like her own. He knew she'd be okay.

The sun continued to rise for a couple more moments, and Elijah savoured the last moments he'd have at home for a while, with his dog warming his feet and the sound knowledge that his family were safe.

Then, he roused himself. Eli planned to leave before Emma woke up. He'd said his goodbyes, and the girl's father didn't intend to make things any more difficult than they had been. Elijah rose silently, as he had so many times before. Already dressed, the man walked barefoot down the stairs. He knew the building well, and avoiding the creakiest of the stairs. The dog followed him, with no regard for silence, but the clattering of her claws was a common noise.

Downstairs, Elijah splashed his face with cold water. The sting brought himself back to himself. One hand twitched slightly as he pushed aside the emotions that told him he should stay, so he didn't linger long. He slapped two sheets of paper on the counter of the shop they lived above, knowing it'd be found in a couple hours time. He'd never been a man of many words, and the letters addressed to his daughter and to his sister were the longest essays he'd ever written. Eli laced his boots, and left the house, following his dog down the slowly lightening streets of New New York.

"To Emma, my daughter"

The words rang painfully in his head and he dutifully ignored them, splashing through puddles heartlessly as he made his way to the address he'd been given. The empty streets looked down at the man who walked away from his only child with unconcealed disgust.

"I'm sorry daddy has to go"

He paused to let Bailey catch up, and rubbed at his beard. He wasn't far, and he wasn't afraid. He'd been told this would be for the good of the city, and that, by extension, meant Emma too. His wife's voice echoed in his head. She was more than a ghost to him. He'd promised her never to leave their daughter. Hands made tight white fists.

"I'll be back soon, darling. I promise."

Bailey came to his side. They were almost there, and he was fairly sure his dog would definitely not be allowed with him. Sighing, Eli crouched, and ruffled Bailey's fur. The animal seemed sad, as though she knew what was happening, and butted her head against his knee. He laughed softly, humourlessly.

"Daddy loves you very, very much"

"Go on, Bai," he told her. He stifled a groan as he got back to his feet, rubbing the back of his neck. "Get home."

The dog obeyed, not knowing the words but understanding the meaning. She paused uncertainly, and watched as the man walked around the corner. With one street left, he began to compartmentalise his thoughts, setting his guards and pushing away the feelings that would make him weak. The building loomed closer, and he recognised it for what it was by the two figures stood at it's foot. He hailed them with a lifted hand, which he then offered to them warily.

"'Morning," he grunted, pushing loose strands of hair back with the hand he had free. "Name's Elijah. Elijah Hall. You should be expecting me."
---
3 posts here • Page 1 of 1
Arcs are bundles of posts that you can organize on your own. They're useful for telling a story that might span long periods of time or space.
There are no arcs in this roleplay.
There are no quests in this roleplay.
Here's the current leaderboard.
There are no groups in this roleplay!
Welcome home, Promethean. Here, you can manage your universe.
Arcs are bundles of posts from any location, allowing you to easily capture sub-plots which might be spread out across multiple locations.
You can create Quests with various rewards, encouraging your players to engage with specific plot lines.
Settings are the backdrop for the characters in your universe, giving meaning and context to their existence. By creating a number of well-written locations, you can organize your universe into areas and regions.
Navigation
While not required, locations can be organized onto a map. More information soon!
There are no groups in this roleplay!
By creating Collectibles, you can reward your players with unique items that accentuate their character sheets.
Once an Item has been created, it can be spawned in the IC using /spawn Item Name (case-sensitive, as usual) — this can be followed with /take Item Name to retrieve the item into the current character's inventory.
Give your Universe life by adding a Mob, which are auto-replenishing NPCs your players can interact with. Useful for some quick hack-and-slash fun!
Mobs can be automated spawns, like rats and bats, or full-on NPCs complete with conversation menus. Use them to enhance your player experience!
Current Mobs
No mobs have been created yet.
Locations where Mobs and Items might appear.
You can schedule events for your players to create notifications and schedule times for everyone to plan around.
Add and remove other people from your Universe.
The Forge
Use your INK to craft new artifacts in Moving On. Once created, Items cannot be changed, but they can be bought and sold in the marketplace.
Notable Items
No items have been created yet!
The Market
Buy, sell, and even craft your own items in this universe.
Market Data

Market conditions are unknown. Use caution when trading.

Quick Buy (Items Most Recently Listed for Sale)
None
Discussions
Most recent OOC posts in Moving On