United Republic of Nations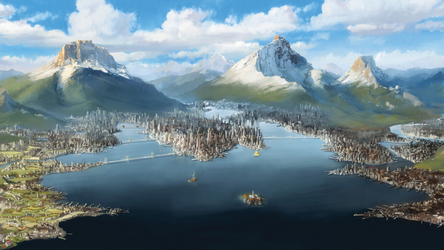 The United Republic of Nations, more commonly known as the United Republic, is a sovereign state created by Avatar Aang and Fire Lord Zuko after the end of the Hundred Year War. It was formed from the earliest Fire Nation colonies established in the western Earth Kingdom and was created to serve as a society where benders and non-benders from all four nations could live and thrive together in peace and harmony. The United Republic is known for having a unique culture, which was shaped by immigration and a technological revolution.
The capital of the United Republic is Republic City, a large, modern metropolis located on the shores of Yue Bay. From there, a political organization consisting of one representative from each nation, the United Republic Council, governs the republic.
The United Republic is the most important nation in the World of Avatar, because it is home of the current Avatar: Avatar Korra.
0 posts here • Page 1 of 1