↪The Eden Project || Times Like These↩
⌠

"We can't change the past, but we can choose what we do in the present to change the future."

⌡
---
---
↪

Name

↩
Iwasaki Nari
↪

Age

↩
Fifteen
↪

Role

↩
Apprentice
↪

Height

↩
5'2"
↪

Weight

↩
97 pounds
↪

Hair color

↩
Black
↪

Eye color

↩
Aqua
---
---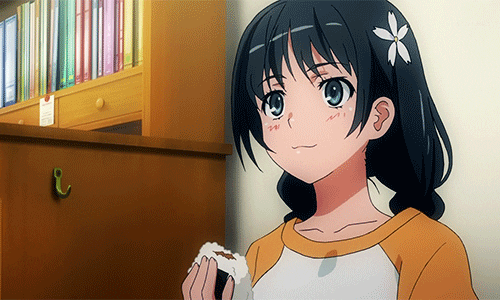 ↪

Personality

↩
Iwasaki is rather reserved upon first encounter. Uttering a few words here in there if need be, but mostly keeping to herself. Her voice is gentle and sweet, one of those which you can warm up to quickly, if you only heard it. Upon getting to know her further, she appears to be a curious young girl with more maturity than most people her age. She's very aware of the world and how it works, and to some, it's very unsettling. Not many people have given her the chance to show her true self. Deep down she's normal. A curious girl with urge for adventure and exploration, a girl who wants to goof off with friends and have a good time when finally given the chance. When it comes to work, she's very serious. Returning to her quiet self to listen and learn. She tends to over achieve to please and impress all who's around her in hopes of peeking someones interest. To her dismay its no more than a failure as kids her age seem to be judgmental to those who try to hard.
↪

Dreams

↩
Its cliche, but Iwasaki wishes for true harmony in her life. She wants the happy ending where everything is peaceful and calm. Perhaps a happy marriage, a reliable occupation, a decent variation of friends. Anything to make her life easy and simple. She wants her younger years to be full of adventures so she can end off on a more relaxing note.
↪

Fears

↩
Nari, from day one, has struggled to make friends. It's no secret that she isn't very inviting due to her poor social skills. She has created this ugly future in her head where she's all alone. No lover, no friends, no family and it bothers her to the core. Already being lonely is causing her to shut down, so she fears what will happen if it stays this way permanently.
↪

Job skills

↩
Little Iwa is what some would call an actress. Quite odd taking her personality into thought, but she is very talented when trying to pretend she's someone she's not. At times she uses this skill to her advantage. Whether it is to make people leave her alone or if she really wants something and needs to convince someone to get it for her. She doesn't enjoy manipulation, but it proves helpful in dire situations.

Also, due to her calm nature, her and animals get along quite well. No one know's what it is but she can get even the meanest of dogs to cuddle up to her. Something that will come in handy in the future.
---
---