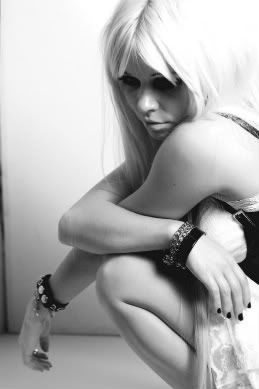 Name:
Leandra Annibelle Marx
Nickname:
Lee; Annie; Marxy; Annabel-Lee
Age:
17
Gender:
Female
Appearance:
Reference picture to the right. More pictures available at the bottom.
Musical Gift:
Piano and vocal.
Can play the harp to an extent, but is not as good with it as the piano.
Personality:
Leanrda is very particular about things - like neatness and order - when it comes to many aspects of everyday life. So much so, in fact, that it can get in the way of tasks that need to get done. She tends to be a perfectionist about everything, and can get overly obsessive about getting something right. When she is deep in thought about ways to fix a situation that isn't to her liking, she will pace - she won't listen to anyone who talks to her while she is pacing until she has come up with a mental fix for the "problem at hand". Along with it being a bad quality, Leandra being particular about things is also a good quality. She likes getting things done right, no matter how long it takes for that to happen. She tries her hardest on whatever she does, and really gives it her all, not only because she wants to, but because her brain says that she has to. She is usually very level headed, and is - to the surprise of some - a very kind person... most of the time. Apparently, many imagine her to be someone who is very self absorbed, and while it isn't exactly a lie, it isn't the truth either; of course, these people haven't ever spoken with her. They've only observed from afar. She has an infectious laugh, and a rather "child-like" smile. She is very optimistic, except in times when everything seems to be going wrong - she will get doubtful, but will usually try to push her way through. She isn't always nice though - and when she isn't nice, she
really
isn't nice (she usually regrets lashing out at others though, and will usually apologize later on). She tends to get really competitive, and doesn't accept "failure" - she'll push to "win" every time.
History:
Leandra was born to Emily and Franklin Marx, their only child. Her parents doted on her, but also pushed her to be the best at whatever she did. Leandra's life has been a relatively normal one in her mind, if you exclude the excessive amount of time she spent in dance, musical performances, and studying. From the age of two, Lee was dancing - she joined the companies competition team at the age of 9, and was one of their lead dancers by 8th grade. She loved dance, and because of it, got involved in the theatre. Her choir instructor discovered her talent with her voice, and insisted she try for more than a dancers role - she landed her first lead her freshman year in Phantom of the Opera as Meg, and her second during her sophomore year in Anything Goes as Reno Sweeney. It was at that point that she transferred to the Hiyoma School for the Musically Gifted; she plans on studying musical theatre, as well as taking many vocal instruction classes.