Milan Aristone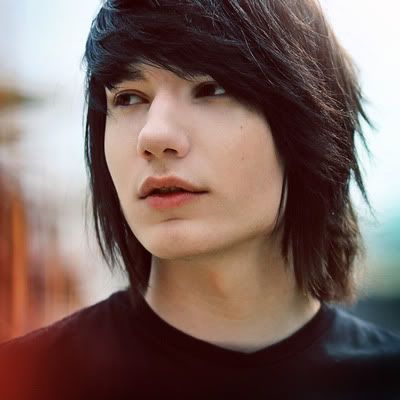 Nickname:
Milly - but only by those that are very close to him

Age:
17

Musical Gift:
His primary focus is the cello, although he has dabbled in piano.

Appearance:
At 5'10", Milan isn't the tallest of teenagers, nor is he the shortest. In fact, Milan is comfortably average. He has an infectious smile and an infectious laugh. Some might call his expression sly or coy, but Milan is really far from it. Rarely is he seen without a smile on his face and he even has a content expression when he's playing. He has dark eyes and dark hair, but surprisingly vibrant lips. He is mostly angular, his fingers slender and strong from all the years he's spent with his precious instrument, and he has a slender build. He isn't very athletic and runs out of breath from climbing up a flight of stairs. Milan's hair is shaggy and long, his bangs often getting into his eyes when he plays. This has resulted in Milan resorting to a hair flip that is very similar to a male pop star that Milan hates. But it's necessary. He will not cut his hair for anything. Milan is pale, as expected. He spends a lot of his time indoors. Cellos aren't the most portable of instruments, after all.

Personality:
Easy-going and amiable, Milan is easy to love. He's the kind of kid that goes with the flow and does things with warmth and makes sure everybody else is comfortable. He laughs easily - sometimes too easily. Also quite gullible, Milan is a deep thinker. He isn't a very superficial guy, and tends to stick to what he knows, rather than what he doesn't. Milan doesn't have too much of an imagination, but he has a lot of emotion. Easily hurt, he takes things personally - almost too personally. He tries to do things with his best intentions, but sometimes things just spiral out of his control and this crushes him. He just wants what's best for everybody - which is bad because he often neglects his own needs. He is a humble, modest guy, easily fooled and manipulated. But he is accepting and believes everybody deserves a chance at something. He believes in second chances, even third chances. He doesn't like to give up, and will work himself to the bone to memorize that Bach concerto, or figure out how he can be in two places at the same time. He usually bites off more than he can chew and will always insist that he can handle it.

History:
His mother was raised in a small, rural village. She always wanted to get out of it, go see the city and the sights, and never have to come back to the farm. She was a city person, despite being born in the mountains. His father was born in Venice and always wanted to visit the countryside. The two met in Milan when he was twenty three and she was twenty at a youth hostel. One thing led to another and Milan was the product. They named their son after the city that had brought them together. The two of them then moved to England, once, they discovered that Milan had a talent for the cello. His first cello was bought at the age of five and he still has it today. Their family didn't have that much money back in those days and although Milan should have been studying a conservatory from day one, he didn't get into one until he was in high school.

Luckily, he got in on a scholarship. Determined now to repay back his parents for all that they've sacrificed - despite their rather comfortable, wealthy life now - Milan intends to become a professional cellist in the future.