Junsuina Ai Mozukin
---
~Name~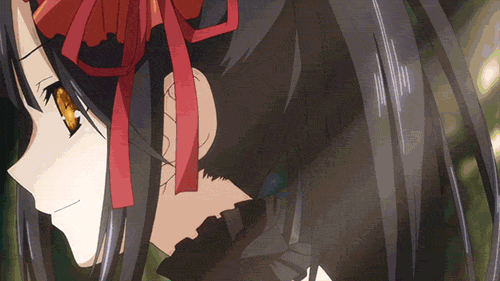 "Junsuina Ai Mozukin, it means "Pure Love Mozukin". Yeah, whatever my last name means, I don't know. My parents picked it, so, yeah."
~Nickname~
"Jun-chan or Mozukin-sensei. I swear, if you ever call me Ai-anything, you will die. I mean it."
~Gender~
"I'm a female, obviously. Are you blind or something?''
~Age~
"I'm 23!"
Jun-chan is 25, but is more likely to say that she is only 23.
~Sexuality~
"Straight, sorry ladies."
~Height~
"I am 170cm or that would make me 5 foot 6."
~Weight~
She weighs around 110lbs.
---
~Personality~
Junsuina is somewhat of an eccentric teacher, always dressing in the weirdest clothing. Jun-chan is a rather fun person to talk to, just don't piss her off. She's known among the teachers as one who could loose their temper easily, yet refuses to in front of the students. She could be about ready to burst but will wait until she is no longer in front of the children. Because the students do not know this side of her, they see her as a loving teacher and respect her greatly. Overall she is a great teacher at Sakuragaoka High School for Girls. Jun teaches many things at the high school, often subbing in for teachers who aren't there, but her main subjects are teaching maths and music. After all, you can't learn music without knowing the basics of maths, right?
~History~
Junsuina was actually an old student from Sakuragaoka High. Graduating many years before, she too was once a Light Club member. As no other teacher was willing to take the dying club, Mozukin-sensei took the girls under her wing, deciding that she could teach them how to play well. She grew up in thi very town with a twin brother, Okami, and their parents. Though, her parents were always out, leaving the twins to be taken care of by their grandfather as the two love birds travelled the world. Jun was very popular in school, though she wasn't your typical prissy girl. She preferred to be herself, choosing her own, unique style as opposed to what society thought was correct. She was into the fluffy stuff, teddy bears, frills, light music. Hence, the reason as to why she joined the club in the first place.
~Likes~
Fluffy music
Plushies
Skirts and dresses
Pink
Animals
~Dislikes~
Bullies
Other languages
Clashing notes
Brown
~Talents~
Teaching
Singing
Keys
Writing lyrics
~Bad Habits~
Horrid language
Biting her nails
Biting her lip
Rubbing her hands together
Threatening people
~Looks~
Junsuina is a rather pretty lady with a slim build. She isn't 'busty' but nor is she 'flat', she's somewhat into he middle, not that she cares either way. Her hair is long and black, and she usually lets it cover her left eye. Jun was born with a disease, causing her to have two different eyes colours, one dark, almost reddish brown, the other, well... Yellow, which is what she usually hides. Her skin is very smooth and is also very pale in colour.
Jun can usually be found in fancy dresses of colourful skirts. She is never in shorts, unless she's doing some for of sport and always has her hair in weird designs of course, still covering her eye. When she is home along, she lets he hair out, finally feeling free to be her true self.
~Face Claim~
Kurumi Tokisaki - Date A Live