---
---
|[Full Name]|
By all technicalities, Sienna's legal name is Chastity Sienna Sabeen, which is understandably not exactly a name she'd want to go by. She uses Sienna almost exclusively.
|[Age]|
21 Years
|[Birthday]|
May 1st
|[Role]|
Guitar Tech & Fan
|[Sexuality]|
Bisexual
---
|[Description:] |
Of all the things for which Sienna gets comments, her hair is the most frequent, so we'll over that first; it changes color on a near weekly basis, and although mostly blue hairstyles are shown here, she doesn't limit herself to that in the slightest; blue is just one of her favorite colors. Whenever anyone needs hair dye on tour, Sienna is usually the person to go to, considering she has a near-supernatural ability to procure hairdye in even the most rural of towns. Sienna is naturally brunette, stands at 5'3", and has naturally hazel eyes.
Sienna also has a lip piercing, which she sometimes doesn't wear, an offset ring to the right of her lower lip, and a septum piercing, which she sometimes flips up into her nose when she doesn't want to look as though she has piercings. She has a tattoo across her left front of shoulder and collarbone of a small flock of butterflies, and some lyrics from Silent Serenade across her left bicep.

---
|[Personality:] |
Sometimes shy or painfully awkward, Sienna considers herself miserably average. She's passionate, but usually to shy to show it to groups of people and prefers one-on-one interaction. While she isn't made nervous by crowds or new people, she's still a little slow warming up to him, and although she's dreamed of becoming a musician in her own right, she fears she's not ambitious or confident enough to ever manifest it. She sings, but only in secret, and is much more confident showing her musical talent, one of her biggest, through guitar and bass work, although she also knows the piano and violin. With an artistic and risk-taking streak, she's recently taken up an interest in street art and tagging, although that, like singing, is a guarded secret. Her sexuality, not so much. She tends to be an open book when talked to and asked direct questions and is a terrible liar. Helplessly compassionate, she'll always stop and see if a person's alright if they don't seem to be, and she's living her dream working with Silent Serenade, so she gives them everything she can and more, as is in her nature.

---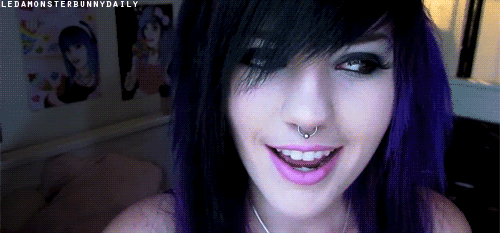 |[Likes:] |
Music: Sienna is the first person to tell
you that music saved her life. | Guitar:
Sienna loves Guitar; bass and normal. |
Feeling allive: Whether it's long nights
spent talking to someone that she likes or
nights on the town partying and being
irresponsible | Video Games: A self-
proclaimed nerd, Sienna loves games. |
Tagging & Street Art: A little secret she
keeps to herself.|[Dislikes:] |
People with no backbone: People who expect to have the world served to them really annoy Sienna | Being Diurnal: Sienna's definitely a night owl. | Swimming: She's too scared of drowning. | Sour food: It makes her stomach turn. | Judgmental people: She's dealt with more than enough.
---
|[History:] | Born on an ostrich and snake farm in Main that's where Sienna spent her childhood. Her father was a member of the local clergy, and her mother worked full-time on the farm with Sienna and her older siblings; Chance (a year older), Charity (two years), and Courage (four years older) Their parents were widely regarded for being incredibly bad at naming children. As a child, she was mandated to play violin and piano and go to a vocal coach by her parents. Although she lived in a strict Christian household, Sienna didn't and doesn't hate it; when she emerged from it she was overwhelmed by the world she'd been sheltered from, but she was neither abused nor neglected by her family. She holds a few secrets from her school days, but all in all she had a good childhood. When she was fifteen, they moved to California, and Sienna began learning guitar and listening to Silent Serenade, who were in their fourth year of playing together at the time.From there she became a die hard fan, following them around the country as soon as she turned eighteen, and shortly thereafter being hired as a merch girl, and then reassigned as a permanent guitar tech for the band.
---