Mutated State of Mind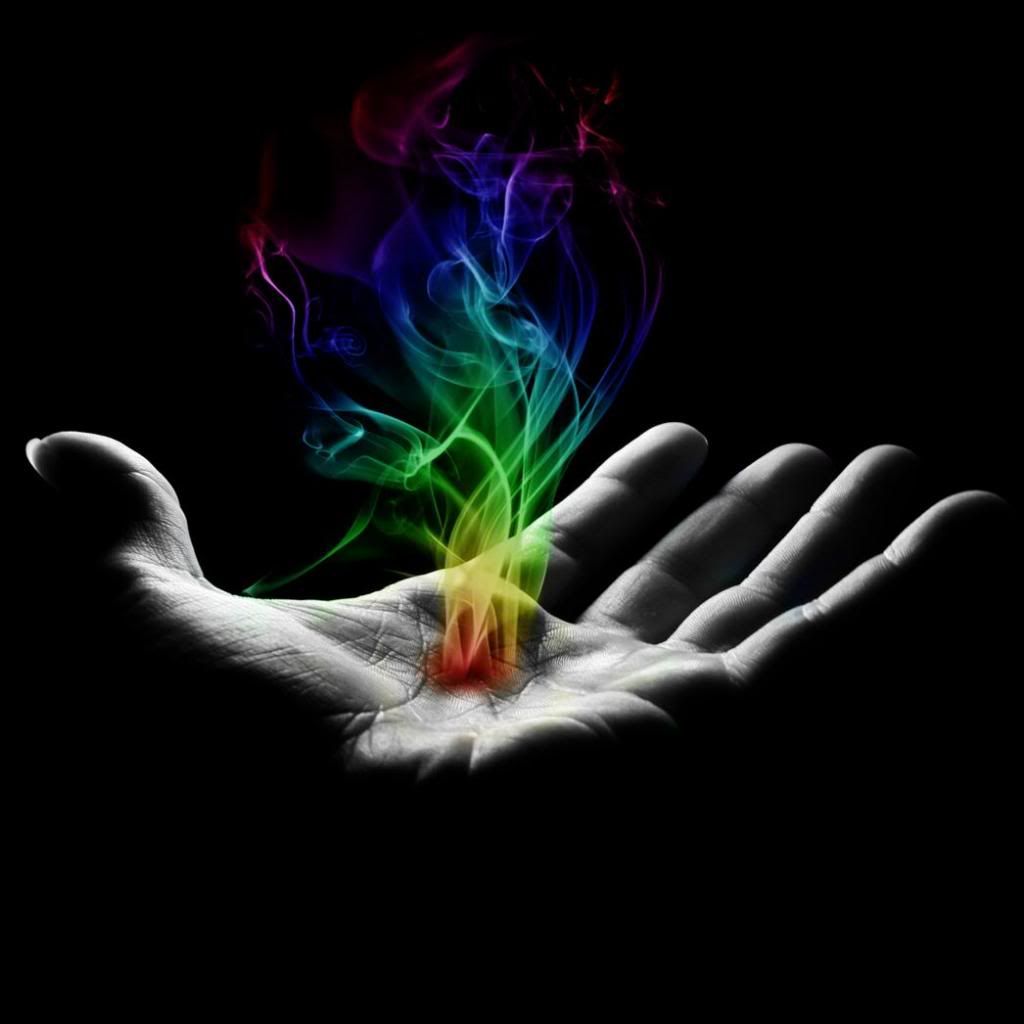 Mutation: The process by which such a change occurs in a chromosome, either through an alteration in the nucleotide sequence of the DNA coding for a gene or through a change in the physical arrangement of a chromosome.
Bluntly stated: A mutant.
Seven different mutants, all brought together by one, run a casino in Las Vegas, Nevada. Griffith is the name of the man who found them all. He is over three hundred years old, one of his mutations being that he cannot age physically after a certain age. For a long time he thought he was the only one out there with strange abilities. Soon, he began seeing news reports on a few people who had done things "unearthly." Who were being tested on by the government, ecetra. So, he began searching the country for is own kind, picking through brains, until he eventually found seven different mutants. He explained to them what he was, that he was like them, and offered them a way of escape. They accepted.

For a long time they all traveled together until they eventually settled down in Las Vegas, Nevada. There, they opened up a large casino to blend in with the human society. However, on the news they saw that reportings of humans with strange abilities were becoming an every day occurance. People began calling them mutants. And the goverment began seeking those people out..
Griffith was not worried, however, and told the mutants, his friends, that they were safe. They were low key enough. Though, there casino's name was

Mutacija

which means Mutation in Lithuanion. How more obvious can you be? The government immediately spotted the place as a potiential "Mutant Hot-Spot," and sent eight of their agents undercover.

It only spells

disaster

...
The Plot, basicially..
Eight mutants, close friends, run a casino in Las Vegas. The casino is a place for gambling, obviously, but also it is combined with a hotel and a restaurant (there is a bar in the actual casino area). Mutants are found out across the globe, and the government starts sending agents to different places to investigate. They send eight government agents to the casino who, conveniently must stay until they had evidence that the people that run it are mutants. They plan on finding them out, then bringing them in for testing. So, the agents must stay in the hotel part of the place, until their job is done, naturally.
Besides that basic "plot" I'm leaving this role play open. It's character-based. Do not be afraid to add in ideas, things that could happen during the course of the role play, etc. If you have any questions at all please ask me either through OOC, or, preferably,

PM.
Things to Know:
✴ The eight mutants in this role play know each other well. They're friends, though many have differences and argue, naturally. They are like one big family, protective of one another.
✴ The Casino(Mutacija) has been open for two whole years, it's very popular with both humans and other mutants.
✴ The agents go in undercover as regular customers. They check in at the hotel, stay around the casino area, the bar, etc. They sneak around, or try to at least.
✴ The mutants do not catch on right away that they're government agents, they just see them as paying customers.
✴ Likewise, the agents do not know the mutants are, well, mutants right off.
✴ Around humans the mutants try to act as normal as possible. (Later in the role play, however, who knows what might happen.)
✴ There may be NPCs in this role play. Feel free to have a couple. Like every day customers, a mutant that comes in to check the place out, etc.
✴ Every mutant has a weakness, they're not perfect!!
✴ Will add more, check back later!!!
C

h

a

r

a

c

t

e

r

R

o

l

e

s

:
Sex|Age|Ability|Open/Reserved/Taken|Face Claim|Other Minor Description
The Mutants-
Griffith; Mutant One
Male| Physically; 24, Real; 354 | Immortal and a Telepathy |

TAKEN by Me

| He is the "leader," someone the other mutants look up to. They answer to him, owner of the casino/restaurant/hotel.
; Mutant Two
Female | 22 | Water/Ice Manipulation and she's an Empathy(can feel and slightly control peoples emotions) |

OPEN

| She is the closest female to Griffith. He can trust her with many things. A bit quieter than the others.
; Mutant Three
Male | 24 | Enhanced Strength and he's a Puppet Master(can control motor functions of people and objects) |

OPEN

| He is Mutant Two's older brother. Unlike her, he's more rowdy. Likes picking fights just because of his strength.
; Mutant Four
Female | 23 | Plant Manipulation(control/create/mimic plants, make them grow) and she also has wings, like that of a faeries. She can, obviously, fly. |

OPEN

| She is Mutant Three's best friend, always able to calm him down surprisingly better than his own sister can. She is good friends with Mutant Two as well though..
UNDER SERIOUS CONSTRUCTION! CHECK BACK LATER!! Thanks. =)
Taking place in...
There are no characters in this universe yet!
0 posts here • Page 1 of 1
0 posts here • Page 1 of 1
Arcs are bundles of posts that you can organize on your own. They're useful for telling a story that might span long periods of time or space.
There are no arcs in this roleplay.
There are no quests in this roleplay.
Here's the current leaderboard.
There are no groups in this roleplay!
Welcome home, Promethean. Here, you can manage your universe.
Arcs are bundles of posts from any location, allowing you to easily capture sub-plots which might be spread out across multiple locations.
You can create Quests with various rewards, encouraging your players to engage with specific plot lines.
Settings are the backdrop for the characters in your universe, giving meaning and context to their existence. By creating a number of well-written locations, you can organize your universe into areas and regions.
Navigation
While not required, locations can be organized onto a map. More information soon!
There are no groups in this roleplay!
There are no characters in this universe yet!
By creating Collectibles, you can reward your players with unique items that accentuate their character sheets.
Once an Item has been created, it can be spawned in the IC using /spawn Item Name (case-sensitive, as usual) — this can be followed with /take Item Name to retrieve the item into the current character's inventory.
Give your Universe life by adding a Mob, which are auto-replenishing NPCs your players can interact with. Useful for some quick hack-and-slash fun!
Mobs can be automated spawns, like rats and bats, or full-on NPCs complete with conversation menus. Use them to enhance your player experience!
Current Mobs
No mobs have been created yet.
Locations where Mobs and Items might appear.
You can schedule events for your players to create notifications and schedule times for everyone to plan around.
Add and remove other people from your Universe.
The Forge
Use your INK to craft new artifacts in Mutated State of Mind. Once created, Items cannot be changed, but they can be bought and sold in the marketplace.
Notable Items
No items have been created yet!
The Market
Buy, sell, and even craft your own items in this universe.
Market Data

Market conditions are unknown. Use caution when trading.

Quick Buy (Items Most Recently Listed for Sale)
There are no characters in this universe yet!
None
Discussions
Topics

Replies
Views

Last post
Most recent OOC posts in Mutated State of Mind
SAAAAAME hi chloe-chan c:
SO I'm kinda interested in this RP! Can I reserve a character?
This is the auto-generated OOC topic for the roleplay "
Mutated State of Mind
"
You may edit this first post as you see fit.