Name:
"I'm Lilly Leonë."
Age:
"I am nine years old."
Gender:
"I am a girl."
Role:
"I'm the wimpy little sister."
Race:
"I'm half witch but I'm not evil! I'm not!"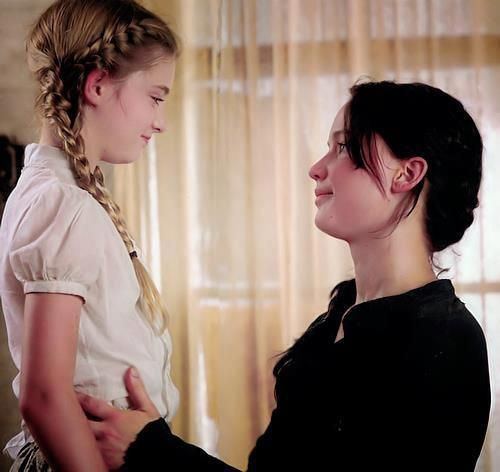 Relationships:
"I am Pandora's sister..."
Dedication:
"W-w-witch t-t-wo"
Personality:
" I'm shy and wimpy and scared of basically everything. I don't trust anyone apart from Pandora anymore because Pandora doesn't trust anymore. I love animals and hate to see any animal or human hurt. I could never be brave like my sister and kill for food or get revenge on the witch's...I'm too...weak I guess.

I try to help the world by healing them though. My mother used to teach me how to use herbal remedies and what plants can be eaten and what ones are poisonous. I can dress wounds, neutralise stomach bugs or burns. I can soothe head aches and pain and I can fix limbs if I have the right stuff. Mummy taught me everything she knew. I can sew and make clothes and I cook and clean. My father used to say I'd be the perfect wife when I grew up but I don't think I'm going to even get a chance to fall in love forget walk down the isle.

If we ever get free from this maze of never ending torture and evil, I want to be a nurse in a hospital caring for anyone and everyone. I want to have two daughters and I want them to be like Pan, because then they will brave and clever like her. I want to marry a nice man who loves me and his family. I want to live in a pretty thatched cottage and have many cats and dogs to care for and I want to grow lots of lilies and orchids, lilies because of my name and orchids because Pan loves them and I love Pan."
Skills and Talents:
"I am a healer and have the skills of a house wife but I don't want to know my witch powers so I'm not going to search for them."