---
---
An organized crime gang got started selling drugs in the early 1940's maybe earlier (starting with bootlegging and moving onto illegal drugs when alcohol became legal again, if they start in the 1920's.) Once the business got big enough, the head of the crime gang decided it was time to come up with a front for all the money they were making. The leader saw potential in the start of the technology business, and decided that would be their front. A small company trying to make it big with the sale of computers and phones to big businesses. As the technology evolved so did this company, becoming a major competitor in the world of personal computers, cell phones and software. Many people use their products and unlike the others that are competing in this field, the family has brought it upon themselves to be known to the media, to be influential and for everyone to know who they are, to follow them like celebrities. With this new business, the crime gang underneath still runs, and has developed into something a little more sinister, information gathering. Normally information gathering wouldn't be a big deal except for the fact that they use the information gathering to get their way, to influence people of power and to make sure people did what they wanted. This corporation has come to be known as Helios Corp.
---
Skip to present day, where the corporation has grown large, and so has the crime organization underneath. There are thousands of people that work for the company that have no idea about what's going on behind the scenes. They all look up to the founder without knowing that the founder had started the company on illegal drugs. They look to the CEO as inspiration, not understanding that this man was doing some terrible things besides a few scandals showed on gossip channels. There are rumors floating around that this company has some terrible secrets hidden underneath that shiny polished exterior, but nobody has found proof. At least, nobody who's lived to talk about it. Still, the only ones to know about Helios' terrible secrets is the families that are at the top and have been at the top for generations. People that feel like they will always be in charge and at this point, nobody could take them down.
---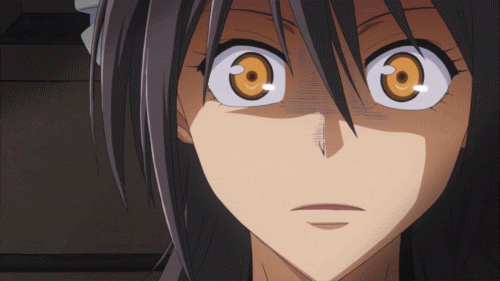 The boss of this company has three children, all of them had a chance to take over when he retired. The public had only known of two of his children, and they waited in anticipation to figure out who would take the place of the CEO. Everyone was under the assumption that it would go to the eldest child, he already had a job at the company, his face was everywhere. He was liked by many and most people even found him charming. He was great at what he did. The middle child, or who everyone thought was the youngest, was more known for his modeling career. Nobody thought of him as having the same qualities as the eldest did to running a top business. The middle child didn't seem to care about this too much, he had his own interests in mind. On a late night talk show, the public opinion was proved to be wrong, the CEO of Helios had said that he favored his third child, his only daughter, to be the next CEO of the company. Nobody had even heard of this family having a third child, let alone a daughter. This sent everyone into a panic, needing to see the girl's face, needing to know who this mysterious girl was.
---
When that was declared, the oldest child got angry. He sent out a hit on his own sibling. After the first attack, where the youngest almost died, the boss made a decision to set the young child up with a bodyguard. Unfortunately, nobody lived up to his standards, and his next best option was a butler that had been working for the family for a small while. A butler that had gained the trust of the family, and raised up the ranks to become the head butler, and the personal butler to the CEO. This butler had some hidden talents, one was being that he was the good fighter. The butler had come from the darkest parts of the world, he'd worked in the underground and black market, only to come out as a butler for a well off family.
---
I want to play the third child/daughter of the CEO

I will warn you all before you get too far, I do prefer romance in my roleplays, sorry, I'm more interested in them.

Be able to give back what I give you, I would like you to be able to post a minimum of two paragraphs. I can post anywhere from three to five. Please be reasonable.

The images used in the gifs does not mean your character has to look like that. You have full control on the looks, personality, and even powers of your character.

I am fine with blood, gore and swearing but I don't go into detail about sex(this is more about inexperience with writing those scenes than anything else), not saying that it can't happen between our characters.

I don't mind OOC talk so if you are one of those people that like to talk to others outside the roleplay, I'm absolutely fine with that.

I don't want any love at first sight kind of things going on. Hidden crushes right off the bat can be a thing, but no making out within the first few posts.

So I know you've read all these tell me your favorite color, I will not respond if you do not have this.

If you have any ideas for the role-play or you want to say "Hey, how about we do this…" Tell me about it, I want this to be fun for both of us. One of my favorite parts of a roleplay is planning things out. And the more drama the better, really.

If there is anything else you want to know please feel free to ask me, I don't bite.
---
I'm in college with a part-time job, but I've got three day weekends, and classes that don't take up a whole lot of homework time. I should at the very least be able to post once a week, and I will tell you if I can't post for a while for whatever reason. At the moment I'm on break though, and with my job being on campus I'm free until and will be a lot more free during the summer and should be able to post a lot more than once a week. I've been trying to look for some slice of life roleplays, but that doesn't mean that these can't lead into something with a little more action if that's what my partner wants. If you'd like to just have some simple conversations with me, or do a roleplay not listed, I'm all for that. If you do pitch a roleplay my way, remember my preferences, they are still in affect no matter what. I'm into anything fantasy, sometimes sci-fi, and if you're looking for someone to do fandom roleplays, you can always give it a try. I do play a lot of different video games, read a bunch of different comics, and watch anime/american cartoons/other tv shows. I hope there's something here that caught your attention, if not, thanks for reading through this far anyway.
Taking place in...
6 posts here • Page 1 of 1
6 posts here • Page 1 of 1
Arcs are bundles of posts that you can organize on your own. They're useful for telling a story that might span long periods of time or space.
There are no arcs in this roleplay.
There are no quests in this roleplay.
Here's the current leaderboard.
There are no groups in this roleplay!
Welcome home, Promethean. Here, you can manage your universe.
Arcs are bundles of posts from any location, allowing you to easily capture sub-plots which might be spread out across multiple locations.
You can create Quests with various rewards, encouraging your players to engage with specific plot lines.
Settings are the backdrop for the characters in your universe, giving meaning and context to their existence. By creating a number of well-written locations, you can organize your universe into areas and regions.
Navigation
While not required, locations can be organized onto a map. More information soon!
There are no groups in this roleplay!
By creating Collectibles, you can reward your players with unique items that accentuate their character sheets.
Once an Item has been created, it can be spawned in the IC using /spawn Item Name (case-sensitive, as usual) — this can be followed with /take Item Name to retrieve the item into the current character's inventory.
Give your Universe life by adding a Mob, which are auto-replenishing NPCs your players can interact with. Useful for some quick hack-and-slash fun!
Mobs can be automated spawns, like rats and bats, or full-on NPCs complete with conversation menus. Use them to enhance your player experience!
Current Mobs
No mobs have been created yet.
Locations where Mobs and Items might appear.
You can schedule events for your players to create notifications and schedule times for everyone to plan around.
Add and remove other people from your Universe.
The Forge
Use your INK to craft new artifacts in My Butler and My Bodyguard. Once created, Items cannot be changed, but they can be bought and sold in the marketplace.
Notable Items
No items have been created yet!
The Market
Buy, sell, and even craft your own items in this universe.
Market Data

Market conditions are unknown. Use caution when trading.

Quick Buy (Items Most Recently Listed for Sale)
None
Discussions
Topics

Replies
Views

Last post
Most recent OOC posts in My Butler and My Bodyguard
Great! Then I'll happily wait for your CS so we can get the RP started.
Thanks. I do not have any questions I can think of just yet, but you'll likely get a PM if that changes anytime~! C:
Happy Birthday!

That was probably the best way someone's ever responded to the password question. You can most definitely reserve the role. Do you have any questions about the plot or anything you'd like to discuss?
Many people would begin to have very depressing and negative thoughts when they realize that they are looking at roleplays to join on their birthday.

Fortunately, I don't care.

This looks like it could be fun. I'd like to reserve the role if possible! And don't worry, I got your password for you. If you look at the first letter of each sentence of this post, you'll get something that makes no sense. HOWEVER, I enjoy the color? black the most.