1000 years ago 4 royal families were placed under a curse of bloodlust, to survive the family began to feed of the blood of their freinds and neighbours, but soon the families left to to a new dimension they named Transilvania, that was sealed of by the army of vampires they created. The curse was said to be lifted when when the human born with a new blood type, (X), if they were able to get him to them and drink his blood then their blood thirst would end forever, but until then they would have to stay in transilvania and feed off blood of who they brought there.
The year is 2026 and Society has evolved rapidly since the last world war, new genetic enhancements called, 'V-series uprades', these unhancements played a huge role in the recent wars, When a young man is kidnapped and tested with a new upgrade the test goes horribly wrong as the man has a new blood type no-one has ever encountered, this joined with the enhancement created a super weapon.
When the vampires learnt of the existance of an (X) blood type they transport him to their dimension, where the four clans will have to fight over who's family he will become part off, who's ever family he joins, they will get his blood for themselves, but what happens when the daughter of one of the families become emotionaly attached to him? And what happens when the younger vampires begin to fall in love with each other? And will the man go along with this plan eaily?
Places needed
The prey: (Taken by me)
Family 1
The Father:
The Mother:
The son:
The Daughter: taken by lyndie
Family Symbol:
Family2
Father:
Mother:
Son:
Daughter: reserved by pokegirl
Family Symbol:
Family 3
Father: taken by lom.conor
Mother: taken by goddess of hell
Son:
Daughter:
Family Symbol:
Family 4
Father:
Mother:
Son:
Daughter: reserved by scarny
Family Symbol: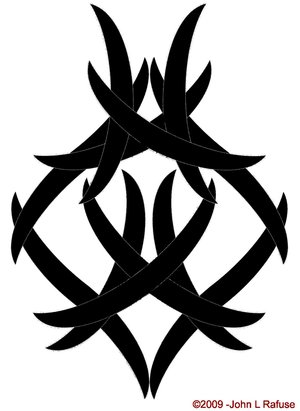 The last names of the family DON'T HAVE to match but it would be nice. :)
Character Skelly
Name:
Role:
Apperance:(picture anime only!!)
Personality:
Special traits:
Love intrest: (not needed to be filled out!)
Likes:
Disslikes:
Bio:
Taking place in...
0 posts here • Page 1 of 1
0 posts here • Page 1 of 1
Arcs are bundles of posts that you can organize on your own. They're useful for telling a story that might span long periods of time or space.
There are no arcs in this roleplay.
There are no quests in this roleplay.
Here's the current leaderboard.
There are no groups in this roleplay!
Welcome home, Promethean. Here, you can manage your universe.
Arcs are bundles of posts from any location, allowing you to easily capture sub-plots which might be spread out across multiple locations.
You can create Quests with various rewards, encouraging your players to engage with specific plot lines.
Settings are the backdrop for the characters in your universe, giving meaning and context to their existence. By creating a number of well-written locations, you can organize your universe into areas and regions.
Navigation
While not required, locations can be organized onto a map. More information soon!
There are no groups in this roleplay!
By creating Collectibles, you can reward your players with unique items that accentuate their character sheets.
Once an Item has been created, it can be spawned in the IC using /spawn Item Name (case-sensitive, as usual) — this can be followed with /take Item Name to retrieve the item into the current character's inventory.
Give your Universe life by adding a Mob, which are auto-replenishing NPCs your players can interact with. Useful for some quick hack-and-slash fun!
Mobs can be automated spawns, like rats and bats, or full-on NPCs complete with conversation menus. Use them to enhance your player experience!
Current Mobs
No mobs have been created yet.
Locations where Mobs and Items might appear.
You can schedule events for your players to create notifications and schedule times for everyone to plan around.
Add and remove other people from your Universe.
Orphanage
By marking a character as abandoned, you can offer them to your players as pre-made character sheets.
The Forge
Use your INK to craft new artifacts in My Dearest Cure. Once created, Items cannot be changed, but they can be bought and sold in the marketplace.
Notable Items
No items have been created yet!
The Market
Buy, sell, and even craft your own items in this universe.
Market Data

Market conditions are unknown. Use caution when trading.

Quick Buy (Items Most Recently Listed for Sale)
Newest
Trending
Most Followed
None
Discussions
Topics

Replies
Views

Last post
Most recent OOC posts in My Dearest Cure
Can I reserve Family 2 Daughter?
Can I be the girl to fqll for the prey?
This is the auto-generated OOC topic for the roleplay "
My Dearest Cure
"
You may edit this first post as you see fit.