This roleplay starts out on an average day with an average boy just going to school, like he normally does. There's nothing new or important about this event, that is until he gets there and everyone around him seems to be excited for some reason. It turns out that there is talk all over the school about a new student. Not only that, but this new student is famous. The rumors keep changing from one thing to the next this new student could be a movie star, a model or anything at this point. Classes begin, and this boy just so happens to be in the same class as this new student, and everyone in the classroom is going wild over these rumors trying to figure out just who this new student is. The time finally comes and it turns out the new student is the new famous pop star, she had been touring for quite a while, but the school in her hometown, she used to go to the school, but it seems everyone had forgotten her.
The boy got the honor of having her desk be right next to his. The day goes on to be as normal as it possibly can, with a famous pop star in the classroom. Every second of silence was taken up by asking the girl questions about her life, asking her to sing for them, or asking why she was even in a public school. During lunch however, was when things got crazy. Some guy starts to flirt with her and asks her to date him. She, clearly uninterested, points to the boy that had happened to be walking by and claims that he's her boyfriend.
From this point on, the two pretend to be a couple, and it starts turning into the real thing. There could be some added fun in here, like she actually has a secret celebrity boyfriend, or that the two of them knew each other as children.
I want to play the popstar

I will warn you all before you get too far, I do prefer romance in my roleplays, sorry, I'm more interested in them.

Be able to give back what I give you, I would like you to be able to post a minimum of two paragraphs. I can post anywhere from three to five. Please be reasonable.

The images used in the gifs does not mean your character has to look like that. You have full control on the looks, personality, and even powers of your character.

I am fine with blood, gore and swearing but I don't go into detail about sex(this is more about inexperience with writing those scenes than anything else), not saying that it can't happen between our characters.

I don't mind OOC talk so if you are one of those people that like to talk to others outside the roleplay, I'm absolutely fine with that.

I don't want any love at first sight kind of things going on. Hidden crushes right off the bat can be a thing, but no making out within the first few posts.

So I know you've read all these tell me your favorite color in your OOC post, I will not respond if you do not have this.

If you have any ideas for the role-play or you want to say "Hey, how about we do this…" Tell me about it, I want this to be fun for both of us. One of my favorite parts of a roleplay is planning things out. And the more drama the better, really.

If there is anything else you want to know please feel free to ask me, I don't bite.
I'm in college but sort of off for the summer right now (looking for an internship, but not having any luck finding one). I should at the very least be able to post twice a week, and I will tell you if I can't post for a while for whatever reason. If you'd like to just have some simple conversations with me, or do a roleplay with me that's not this one, I'm all for that. If you do pitch a roleplay my way, remember my preferences, they are still in affect no matter what. I'm into anything fantasy, sometimes sci-fi, and if you're looking for someone to do fandom roleplays, you can always give it a try. I do play a lot of different video games, read a bunch of different comics, and watch anime/american cartoons/other tv shows. I hope there's something here that caught your attention, if not, thanks for reading through this far anyway.
Taking place in...
2 posts here • Page 1 of 1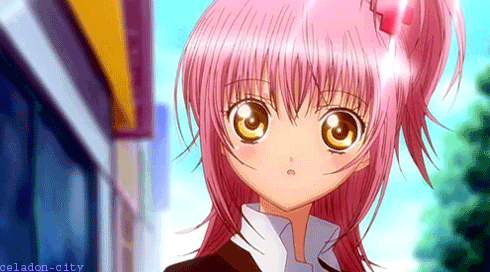 Speech Color: #FF40FF

||

Thought Color: #FF0080
"You look like you're dressed to go on stage. Are you sure you want to wear that on your first day back to school?" Questioned a judgmental mother staring over her newspaper at her daughter that had just made her way down the stairs. The daughter looked down at what she was wearing, it wasn't like her mother was wrong. It was probably an exact outfit of what she had worn on stage at one point. Most of her clothes were her stage clothes, but that's what she liked to wear. Besides, it was her first day back, and she didn't want to just go to school in a pair of jeans and a band t-shirt, she felt like she had to do her best to make a first impression, so she went with one of her more favorite outfits.
"What's wrong with looking like I'm on stage? This is my favorite outfit, besides it's not like I'm wearing a costume. These are normal clothes,"
Charlotte shrugged as she made her way to the kitchen to make a bowl of cereal for herself.
"I think it looks fine, but are you even sure you want to go back to school, Charlie? You haven't seen these people in like three years," Her younger brother asked. "They probably won't recognize you or they'll want to use you for your money. I mean, it seems a little weird to be wasting your time with going back to school for a whole year, when you're as popular as you are. You could be out traveling the world, or making a new album."
"Wow, everyone's so judgmental today,"
Charlotte sighed, sitting down at the table next to her brother.
"I'm not gonna back out now. Mom and dad already went through the trouble of enrolling me, plus the school is letting me come in late to avoid crowding and such. I'm going to school, for the whole year so I can graduate with the people I grew up with. Whether they remember me, recognize me, extort me for money, or not."
The two sitting at the table stared at her for a long moment before shrugging it off and going back to eating their breakfast. They all had somewhere to be and to worry about Charlotte's first day back would be far from their minds if they were all late. She was sure that there would be more arguments to come, but she wasn't going to worry about those until they were there. She had her own problems to worry about, mainly getting to school and getting through her first day back to school. It had felt longer than three years since she had been in the small town and living a normal teenage life. She felt like she was going to school for the first time in her whole life, which just made her even more nervous.
Charlotte arrived at the school at the time that she had been told to come by the principal. It was right after the bell had rung signalling that anyone getting to class at this point would be tardy. It felt weird to be walking around when nobody else was around. She could see people through the windows already in class, and trying to pay attention to the teachers. She wasn't so sure if going back was such a good idea at this point. A part of her just wanted turn back and leave.
I could just leave, nothings stopping me from doing that. I could just go back home, get to work on my next album and be home schooled. I'm sure my friends have already moved on.
She thought as she got closer and closer to the entrance.
Her pace got slower the closer she got to the doors, knowing that once she walked in there was no turning back. Well, there was, it would be just as easy to leave after entering the hallways, but something kept telling her that the entrance was the point of no return. Her legs kept bringing her closer to the doors though, even with her mind racing on the idea of just going back home. She had no idea how these people were going to react to seeing her again. She didn't know anything about them, and it had already been a few weeks into the school year. She had no idea where they were with their lessons.
Everything will be fine, you're worried about nothing. You can catch up, you already took all the tests to show that you were at the right grade level. It'll become normal in a few days, and you'll get to see your old friends again. Everything will be great.
She took a deep breath as her hand shakily reached the metal door handle and pulled the heavy door open. She'd just have to face her fears now. The halls were just as empty, with a few teachers rushing to their classes or to the office and a few students passing by to go to the bathroom or run to their classes late. She was lucky that nobody stopped her or even noticed her. She just walked to her classroom in peace.
Though, the moment she walked into her classroom, things changed. The peace, the silence of the empty halls was destroyed by the whispers that grew louder with every additional voice. Soon, the classroom was just filled with people trying to talk over one another as they realized who the new student was. Charlotte looked over at the teacher, who had been caught off guard by the sudden disruption and just stared back at the new student.
The teacher quickly got the attention of the class back in order, "Everyone, settle down! We've got a new student joining us to day, would you like to introduce yourself?"
Charlotte blinked for a moment not quite sure what to even say,
"Well, I'm Charlotte Walker, you can call me Charlie or Lottie or Charlotte, I don't really have a preference. And, I'm looking forward to learning with you and making some new friends while I'm here."
That must have sounded so cheesy and stupid. She could recognize a few faces in the classroom or old classmates and friends.
"Alright, Charlotte, why don't you take a seat next to Benjamin there," The teacher pointed to the empty seat. Charlotte nodded and sat down, trying to shake of the nerves that she felt and the thoughts of running away. This was going to be her life for the rest of the school year.
Lunchtime finally rolled around after a long morning of class being disrupted every few moments by other students asking her what it was like being a pop star. She tried so hard to just keep herself occupied with the lectures and notes, but with every pause the teacher took, came another question from one of the students. Now she had broken from the group of people that were constantly asking her questions, some things she didn't even know about like the latest celebrity gossip going around. She just wanted a moment of quiet.
She grabbed her lunch and sat down at a table that nobody was sitting at. Before she could even think about eating her lunch, an arm wrapped around her shoulders. She looked over at who had decided to do such a thing and ended up face to face with a large guy grinning at her. She shrugged off his arm and stared back at him with an unamused look on her face.
"Hey, baby, how 'bout you and I leave this place and go get something better for lunch? I'm buying," He tried to sound so smooth and tried to wrap his arm once again around her shoulders.
Charlotte dodged his arm, and shook her head,
"I'm alright, thanks for the offer though."
"Oh, come on, you don't even know me yet. Who turns down free food anyway?"
"Um...I do."
"You won't be disappointed, just go out with me."
"I said no."
"Why not?"
"Because,"
She quickly realized that this man was not gonna go away if she just told him she didn't want to go. She bit the bottom of her lip looking around the cafeteria for anyone to help her out. Unfortunately nobody seemed to want to meet her pleading gaze. She had to think quick, and an idea sparked just as the boy that she had sat next to the entire morning started to walk by. He seemed like a nice guy and she was pretty sure she recognized him from before she left school to be a big pop star. If she remembered correctly, he was nice and always so happy. He'd be perfect. She pointed right at him.
"Because Benjamin's my boyfriend, and we were just about to eat lunch together."
"What? Him? There's no way," The boy looked over at Benjamin, with a glaring look of jealousy. Charlotte peeked over the large boy's shoulders to try and look like she needed help. She just needed him to know that this guy was not leaving her alone and she needed his help just this once.
---
---
---
"Benji! Wake up!" His cousin, Jessica, called through the door. Jessica was the youngest of his cousins at only 7 years old. There was Jared, 14, and John, 17. Jessica was always hanging around Benjamin, no matter how many times he tried to get her to leave him alone, the young girl just wouldn't get the hint. If anything it made her want to follow him around even more.
"Benji!" She yelled again.
"Yeah, yeah, yeah. I'm up!"
He called through the door as he sat up in bed, running a hand through his hair. Since he was the oldest of all the kids, he had his own room, Jared and John shared a room, and Jessica had a room of her own. The boys, of course weren't too happy about this and always complained about it whenever they got the chance, not that it ever did any good.
Benjamin got out of bed and took a quick shower before getting ready for school. He pulled on a simple pair of jeans and a t-shirt. He was never really one to care about the clothes he wore or what other people thought of him. He kept clear of everyone and everyone kept clear of him which was just fine by him. After he finished getting ready for school, he made his way downstairs where everyone was already gathered having breakfast.
Benjamin didn't say a word as he grabbed a piece of toast and started toward the door. "Benji, where are you going?" Jessica asked, quickly rushing over to him, wrapping her little arms around her. Benjamin sighed quietly, looking down at his cousin.
"To school,"
He said simply, grabbing his backpack off the floor and slinging it over his shoulder. "Can you walk me to school? Please." The little girl pleaded, looking up at him with pleading eyes. Benjamin frowned slightly, looking to his Aunt and Uncle for help, but they didn't say a word.
They knew that Benjamin liked to keep to himself, though they didn't think it was very healthy for his mental state. They also knew that the only person Benjamin had a hard time pushing away was Jessica.
"Fine,"
He said finally with a sigh.
"Hurry up and finish getting ready."
He said. Jessica squealed excited and quickly ran upstairs to finish getting ready for school.
A few minutes later, Benjamin was walking to school with Jessica holding his hand, swinging their hands as they walked. Glancing down at his cousin, Ben couldn't help but to think about how happy and carefree he'd been when he was her age. It didn't take too long to get Jessica to the elementary school and the high school was just around the block.
When he got to school, Ben made his way to his first class. He was always pretty early since he didn't hang out and chat with friends like all the other students did. When class started, Ben began to doodle in his notebook, not paying the slightest bit of attention to the teacher until a ruckus started. Glancing up, Ben saw the new student he'd heard everyone talking about so much. He frowned when the teacher instructed the girl, Charlotte, to take the seat next to him. He didn't like being crowded by people, when people sat next to him, some who didn't know him, would try to start up a conversation. He was relieved when the girl didn't say anything to him.
The morning classes went by pretty quickly and he was eventually able to tune out the annoying questions everyone kept asking the new girl. Sure she was famous, so what, she was still just a teenager, no different than anyone else. When lunch rolled around, Ben made his way to the cafeteria, grabbed a tray and was making his way to an empty table when he heard someone say his name. Glancing over, he saw the new girl and some jock. The other boy was looking at him with jealousy and anger while Charlotte was looking at him kind of pleadingly, the look in her eyes reminded him of Jessica.
He stood there for a moment, glancing between the two uncertainly. Finally he sighed, setting his tray down next to the new girl's tray.
"What's so unbelievable about it?"
He demanded, draping his arm over Charlotte's shoulders, glaring at the boy.
"Lottie is my girlfriend. And I don't appreciate you hitting on her."
He said, removing his arm from her shoulders and taking a step toward the boy, his hands clenched into fists. Ben had been in a number of fights since his parents split and his mom was institutionalized. He was made fun of a lot when it first happened, and he never backed down.
---
2 posts here • Page 1 of 1
Arcs are bundles of posts that you can organize on your own. They're useful for telling a story that might span long periods of time or space.
There are no arcs in this roleplay.
There are no quests in this roleplay.
Here's the current leaderboard.
There are no groups in this roleplay!
Welcome home, Promethean. Here, you can manage your universe.
Arcs are bundles of posts from any location, allowing you to easily capture sub-plots which might be spread out across multiple locations.
You can create Quests with various rewards, encouraging your players to engage with specific plot lines.
Settings are the backdrop for the characters in your universe, giving meaning and context to their existence. By creating a number of well-written locations, you can organize your universe into areas and regions.
Navigation
While not required, locations can be organized onto a map. More information soon!
There are no groups in this roleplay!
By creating Collectibles, you can reward your players with unique items that accentuate their character sheets.
Once an Item has been created, it can be spawned in the IC using /spawn Item Name (case-sensitive, as usual) — this can be followed with /take Item Name to retrieve the item into the current character's inventory.
Give your Universe life by adding a Mob, which are auto-replenishing NPCs your players can interact with. Useful for some quick hack-and-slash fun!
Mobs can be automated spawns, like rats and bats, or full-on NPCs complete with conversation menus. Use them to enhance your player experience!
Current Mobs
No mobs have been created yet.
Locations where Mobs and Items might appear.
You can schedule events for your players to create notifications and schedule times for everyone to plan around.
Add and remove other people from your Universe.
The Forge
Use your INK to craft new artifacts in My Girlfriend the Popstar. Once created, Items cannot be changed, but they can be bought and sold in the marketplace.
Notable Items
No items have been created yet!
The Market
Buy, sell, and even craft your own items in this universe.
Market Data

Market conditions are unknown. Use caution when trading.

Quick Buy (Items Most Recently Listed for Sale)
None
Discussions
Most recent OOC posts in My Girlfriend the Popstar