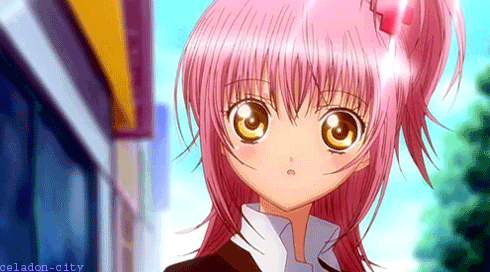 Speech Color: #FF40FF

||

Thought Color: #FF0080
---
---
||Name||
Charlotte Walker
||Stage Name||
Lottie Hart
||Age||
17
||Gender||
Female
||Sexuality||
Heterosexual
---
---
||Height||
5'4''
||Weight||
115 lbs.
||Hair Color||
dyed Pink (light brown)
||Eye Color||
golden green
She tends to dress very closely to how she dresses on stage, with different colors that pop out, layered clothing, usually wearing a skirt more often than pants. When she dresses down she wears a t-shirt, usually one of her own band t-shirts or one of her favorite band's shirts. She also styles her hair differently all the time, pulling it up into a side pony tail, pigtails, putting bows in her hair. She'll even put extensions in her hair to make it longer to style or just to wear it down and have longer hair. She has a necklace that she never takes off that's made of a small gold chain and a pendant made of pink spinel and shaped into a flower. She is also known to wear plenty of different bracelets, having a rather famous charm bracelet that she wears often.
She has a rather healthy peachy look to her skin, and wears make-up quite frequently with different styles nearly every day. She is rather small in build, with a banana figure, meaning she doesn't have a whole lot of curves to her. She has a tattoo on her right wrist of a string of hearts, all different colors of the rainbow. She's also got a tattoo of a blue and pink butterfly on her left shoulder.
---
---
||Likes||
Chocolate:

"Who doesn't like Chocolate?"
Anything pink:

"It's my all time favorite color."
Band t-shirts:

"I've got a collection of them."
Her fans:

"What would I be without them?"
The beach:

"The sun, playing in the water, the beach is awesome."
||Dislikes||
Scratchy fabrics:

"Why wear something uncomfortable?"
People that hate her:

"People that don't know me but hate me personally and not just my music don't make sense."
Eggs:

"I can't stand the texture."
Creepy people:

"I have had people stalk me, I don't like it."
Roller coasters:

"Specifically the type that goes upside down, but I'm not really a fan of any of them really."
Charlotte is very much a positive person, she likes to think that the world is actually a good place and think about the good things rather than the bad. She enjoys making people smile and forget about the troubles of the world. She is actually pretty smart when it comes to writing and reading and certain sciences, but when it comes to math she can barely pull a passing grade. She has a tendency to forget what it's like to not be able to afford things, or that getting money from a friend can hurt their pride. She is able to get everything she ever wanted, and she has the money to support much more than just her family, so when someone complains about not having the money for something, she is more than likely going to offer to give them money. It confuses her when they decline the offer or they get angry with her.
---
---
She grew up in a small town with plenty of friends. She lived an upper-middle class life, with her parents being able to support her and her brother, along with being able to afford to take them on vacations around the world and give them anything they wanted for Christmas. The two were rather spoiled, being able to live good lives without ever having to worry about money. Charlotte got into quite a few arguments with her friends who weren't in the same boat as her. Though, outside of those few fights, she was a rather good kid and student. She didn't get into a whole lot of trouble with anyone, and she definitely didn't try to pick fights with anyone. She tried her best to be the best that she could possibly be, though she never seemed to outshine any of the other teacher's pets or the more genius students. She didn't really win any recognition for being a good student, not when there were already quite a few of those.
It was in the fourth grade when she picked up her love for singing, she had become part of the grade school choir club and fell in love. Her parents even set her up with a private singing instructor, that she saw three times a week. In fifth grade, she decided that music was something that she was good at and that she wanted to do more than just sing, so she stated taking guitar lessons and piano lessons. She wanted to learn everything there was to learn about music, though this did start to hinder her personal life and school life. She still had friends, but it was rare that they got to hang out with her outside of school. She didn't seem to mind that as much, since she had found something that she had fallen in love with.
It wasn't until the eighth grade that she got discovered. She had started to post videos online of her own original songs and the occasional cover of some popular songs. Her fan base on the internet had grown, and one day she had been contacted by a recording agency that wanted to her to make an album. When her parents made sure that this wasn't a scam, Charlotte went on to record her first album. This lead to her first tour, and a huge growth in popularity. Soon, she became known nation wide. She wasn't seen around school anymore and spent much more of her time touring, writing music, and appearing all over the news and media. She loved the fame.
After years of not being in her home town, not seeing her friends or just living life as a normal teenaged girl, Charlotte decided to go back. She wasn't going to quite her gig as a popstar or her fame. She was just going to do less of it for a while. She wanted to at least graduate high school at her actual high school rather than getting a GED. So, she returned to her normal life, hoping that maybe she can go back to having a more normal life and stop being on the road constantly.