Carter Muse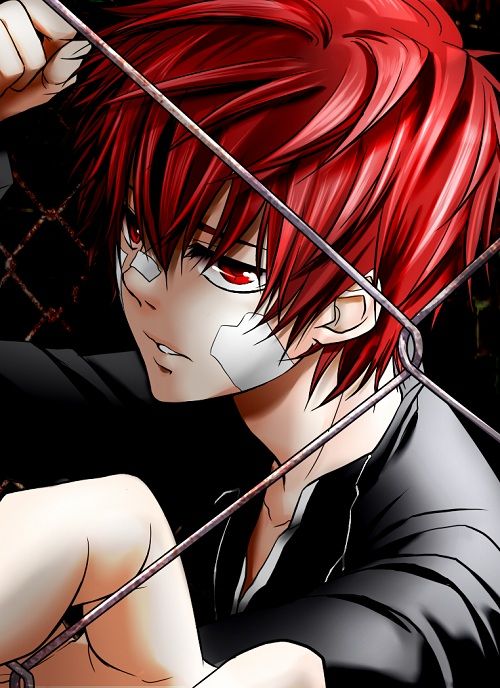 Nickname
"I... don't think I have one." Carter doesn't have a nickname, but is often called by his last name Muse.
Age
"Uhm... well I am a senior in high school, so that would make me..." Carter is seventeen years old.
Role
"Well... I've played some minor roles in our school productions. I was even a tree once." Male Contestant
Crush
"Uhm... I don't think so, but then again I might... Not sure." Carter doesn't have any crush at the moment but has had several relationships in the past. None of his past relationships ended well though.
Likes
Art: Carter loves art and will often spend his time painting or drawing. He carries a notebook and pen at all times.
Music: Carter has a deep appreciation for music. Not being incredibly musically inclined himself he admires those who are especially talented in music. He plays the piano occasionally but is not very talented.
Friends: Carter loves all his friends and trusts and cares for them all the time. He also loves making new friends, trying to make friends with almost anyone even if they dislike him.
Skateboarding: Carter has skateboarded ever since he was little and will carry around his skateboard around with him whenever he can.
Food: Carter loves to eat, anything. It makes people wonder how he can be so small when he eats so much, a fact which he himself finds quite amusing.
Dislikes
Violence: Carter hates to fight and those who are excessively violent. If ever the occasion occurs where he needs to fight he will either run away or use his skateboard as a weapon.
Insects: Carter dislikes insects but will never do anything to hurt them. He just dislikes them because of how weird looking they are.
Loud Noises: Carter prefers to have peace and quiet and tries to stay away from anything which would result in loud noises.
Flying: Carter hates flying and will do almost anything to avoid having to fly.
Studying: Carter hates to study, finding it incredibly boring and tedious. He often will often just not study, despite this he is an incredibly intelligent individual.
Fears
"Godzilla... Seriously if he were to show up I would seriously freak out!" Carter is afraid of the most silliest things. For instance he believes that all giant monsters are actually real and will come some day and attack everyone. He is also afraid of the end of the world, such as zombie apocalypses and other end of the world situations. He has actually prepared for most circumstances and will willingly buy an underground shelter as soon as he obtains the financial funds to buy one. Think of anything insane and impossible and Carter will probably be scared of it happening, no matter how ridiculous it is. Either than that Carter has no apparent fears.
Skills
"Well... I guess I am good at some things." Carter is skilled in a few things, which include; Art (Almost any form), Skateboarding, Dancing, and apparently Carter is an excellent marksman (Most likely having practiced in case of a zombie apocalypse), and survival skills.
Personality
"You would need to ask one of my friends... I don't really pay attention to my own personality." Carter is a very open and caring individual, who will often try to make friends with anyone. Happy and energetic he runs through life at full speed to the next goal. Carter won't let anything hold him back. As well as his open and happy self he is also shown to be quite scatterbrained and random. He believes in the weirdest things, thinking they will actually happen. This side of him makes others weary of getting close to him seeing as his "madness" is quite strange. Because of this he talks rather weirdly, often remarking about things in a strange manner and be really blunt, even about really personal/serious topics. Despite his shortcomings Carter is an incredibly social person, which despite his weird mannerisms has gained many friends.
History
"Uhm... I never really liked history. Always found it a boring subject." Carter has had a pretty normal life, having come from a big family of eight he was the youngest of six siblings. Because he was the youngest child Carter would get away with almost anything and will often skip out on duties such as chores. Despite this he remained on good relations with all of his brothers and sisters over the years. Carter's childish beliefs in the supernatural was because of his siblings making him believe in such things, by pulling pranks on him as a child. Being overly trusting to his siblings Carter still believes their pranks to be true and will always believe it because his siblings told him. When he was older Carter had become quite attractive and had gained much popularity with girls in his high school. Because of this Carter had many relationships, all of which ended badly for several reasons. Having been his high school's greatest artist he had been called by his last name "Muse", a nickname which he doesn't mind being called by anyone. One day Carter and his friends had decided to make a pool because of the recent "Idol Competition", whoever won it would receive the entire pools amount of money. Finding the situation hilarious Carter had joined in the fun placing money into the pool for himself. After having won the pool Carter was absolutely thrilled, but now he doesn't know what he is going to do.
Double Vision - 30H!3
The sun is so hot
The drinks are so cold
Your clothes just fall off, as the day goes
We're gonna stay up, ain't gonna lay low
We're gonna dance all night because we say so

[Pre-Chorus:]
I'm thinking maybe I can't have relationships
'Cause lately they're not making any sense
And baby you're the one thing on my mind and that can change anytime

[Chorus:]
'Cause there's so many fine women that my head is spinning
And I've lost all feeling
Everybody's singing like
Hey na na na, hey hey, na na na na
Hey na na na, hey hey, na na na na na
'Cause there's so many fine women that my head is spinning
And I'm seeing double vision
Everybody's singing like
Hey na na na, hey hey, na na na na
Hey na na na, hey hey, na na na na na

Let's do this outside
Shut down the whole block
Watch the girls strut by like it's a catwalk
We're livin' easy
We got the whole day
And we can go hard don't matter what the cops say

[Pre-Chorus]

[Chorus]

I see no vitals on your EKG
Dead on the dance floor
We only clap because we need more 3OH! 3
Blowing out your speakers
Hey, na na na
Blowing out your speakers

[Chorus]