---
---
Mermaids are real. You may not see them but they are real. They live all around the world together in groups. This group is called The Mako Island Pod, they have lived in the sea around Mako for centuries protecting the island and the Moon Pool from outsiders, humans. Unbeknownst to them the pod's life, along with a group of teenagers, is about to change. After a group of teenagers discover the Moon Pool and gain powers and tails the Mako Island pod must decide whether to take the powers back or allow the group to join their pod. The only way to do this is for a couple of pod members to join the group on land.
---
---
Mako is located 50km off the shore of Gold Coast in Queensland, Australia. The island is said to have been around longer than humans have been on earth. According to legend Mako was formed after a shard from a comet crashed to earth, these shards have created places like Mako all over the world. On the island is a thick forest and a volcano that has been inactive for thousands of years. In the center of the volcano is a place called the Moon Pool, this pool have magical powers that give humans mermaid powers and tails. During a full moon is a human is in the water of the Moon Pool when the moon passes over the opening of the volcano, the water will bubble then suddenly stop. It is a quick and painless process.
Around Mako is, of course, sea life. Reefs, sharks and sea turtles most of which cannot be seen anywhere else in the world. However over the years Mako has gotten a bad reputation caused by strange things happening on the north side of the island. Whirlpools, shipwrecks, and disappearances have caused most to steer clear of the island.
---
---
Katharina || 17 |
# B F 0 0 8 0
|| Leader || FC: Elle Fanning ||
REDERVED: danceinthedark
Nina || 18 || Female ||
# 6 A D E E 6
|| FC: Jessica Sula ||
TAKEN: GM
Nora Seung || 17 || Female || Hex Code
# 6 B A A E 9
|| FC: Jo Bo-Ah ||
TAKEN: mirrorones
Ophelia || 16 || Female ||
# F F 0 0 F F
|| FC: Victoria Moroles ||
RESERVED: mirrorones
---
Logan Phillips || 17 || Male ||
# D 0 0 0 1 3
|| FC: Taylor Lautner ||
RESERVED: nezzyrps
Name || Age || Gender || Hex Code || FC: ||
OPEN
Name || Age || Gender || Hex Code || FC: ||
OPEN
---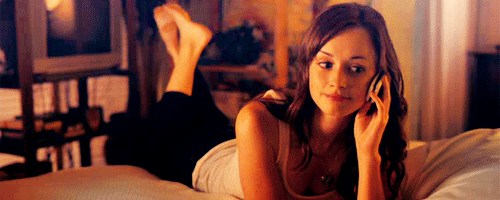 Amber Wilson || 17 || Female ||
# 5 3 D 6 9 0
|| FC: Alexis Bledel||
TAKEN: GM
Henry Green || 18 || Male ||
# B F 8 0 F F
| FC: Avan Jogia ||
TAKEN: illusivedreamer
Morgan Finch || 17|| Female ||
# 7 0 9 6 F F
|| FC: Ellen Page ||
TAKEN: illusivedreamer
Colin Sanders || 17 || Male ||
# 3 F 9 E 8 6
|| FC: Dylan O'Brien ||
TAKEN: nezzyrps
1. Obviously no godmodding, it will NOT be tolerated.
2. A reservation lasts 48 hours, afterwards a W.I.P will be expected to be up. W.I.P.s last a week.
3. Please reserve OOC, do not PM me a reservation you will only have to post it here anyway.
4. Do not just submit a CS, it WILL be ignored.
5. Please, Please read The OOC forum titled About Merpeople before reserving.
6. For the password please tell me something about Merpeople(must be from the forum)
7. Drama will also NOT be tolerated, if there is something that needs dealing with leave it to me or let me know about it.
8. Reservations must include a Gif of FC, age, and HEX code.
9. Each player may have up to 2 characters, if you can handle it.
10. Each mermaid had up to 4 powers, not including natural mermaid powers (Speed swimming, extended breath holding, etc.)
11. If you cannot be active DO NOT join, you character will be removed in some way and replaced.
12. Try to post at least twice a week, if you can't I understand. If you need time off just shoot me a PM.
13. Have Fun!!
23 posts here • Page 1 of 1
23 posts here • Page 1 of 1
Arcs are bundles of posts that you can organize on your own. They're useful for telling a story that might span long periods of time or space.
There are no arcs in this roleplay.
There are no quests in this roleplay.
Here's the current leaderboard.
There are no groups in this roleplay!
Welcome home, Promethean. Here, you can manage your universe.
Arcs are bundles of posts from any location, allowing you to easily capture sub-plots which might be spread out across multiple locations.
You can create Quests with various rewards, encouraging your players to engage with specific plot lines.
Settings are the backdrop for the characters in your universe, giving meaning and context to their existence. By creating a number of well-written locations, you can organize your universe into areas and regions.
Navigation
While not required, locations can be organized onto a map. More information soon!
There are no groups in this roleplay!
By creating Collectibles, you can reward your players with unique items that accentuate their character sheets.
Once an Item has been created, it can be spawned in the IC using /spawn Item Name (case-sensitive, as usual) — this can be followed with /take Item Name to retrieve the item into the current character's inventory.
Give your Universe life by adding a Mob, which are auto-replenishing NPCs your players can interact with. Useful for some quick hack-and-slash fun!
Mobs can be automated spawns, like rats and bats, or full-on NPCs complete with conversation menus. Use them to enhance your player experience!
Current Mobs
No mobs have been created yet.
Locations where Mobs and Items might appear.
You can schedule events for your players to create notifications and schedule times for everyone to plan around.
Add and remove other people from your Universe.
The Forge
Use your INK to craft new artifacts in Mystery of Mako Island. Once created, Items cannot be changed, but they can be bought and sold in the marketplace.
Notable Items
No items have been created yet!
The Market
Buy, sell, and even craft your own items in this universe.
Market Data

Market conditions are unknown. Use caution when trading.

Quick Buy (Items Most Recently Listed for Sale)
None
Moon Pool
Discussions
Topics

Replies
Views

Last post
Most recent OOC posts in Mystery of Mako Island
There have been no posts in the OOC topic for this roleplay!