"It's my job to keep a battle from wiping us out."
Nickname
N/A
Gender
"How can you not be able to tell....?
Race
Valkyrie
Age
23
Appearance
Alice is a light built person, more built for speed and skill rather than raw strength. With Blonde hair and Azure eyes to set her face, one could easily mistake her for an attractive human, though she isn't, with her wings looking like that of a Snow Falcon, almost as if a note to her speed and skill. Though her build isn't exactly a whole lot of muscle, however, hidden about her body are various knives in case she needs to use them.
Occupation
Tactician/Librarian
Alice's job is simply to think tactically to both protect the forest, Veloria, and everyone within the barrier that isn't the H.O.N, often she is the one that tries to out think the opposition, and adapt to them. However, she does double as both a guardian and can be a messenger if the need arises. However, when the state of the town isn't in an emergency, Alice spends her time in the public library, organizing books, and reading, it's how she had learned her Air magic, and used it to be propelled through her voice.
Personality
The first thing one would say about Alice is Brilliant. Having basically lived in a library, she, needless to say, read almost everything she could, ranging from Aerospace science, to fantasy novels, to ancient battle texts, and knows about plenty of topics and even learned how to even be a doctor. Being naturally curious, Alice has a tendency to be lost in her own thoughts, which has led to adventures out into the human realms, of course, she'd make sure she wouldn't be seen, but she'd still venture out. Yet if you talk to her, Alice is almost uncannily calm, as if nothing spooks her, she seems relaxed mentally, almost as if she understands every situation she is in, though deep down she has buried the anxiety, and her own doubt to help others excel.
Skills and flaws
+ Archery and throwing knives.
+ Using her mobility
+ Tactics
+ Singing (Magic, Air Mastery)
- CQC isn't her strongest.
- Admittedly over-confident
- Not the most social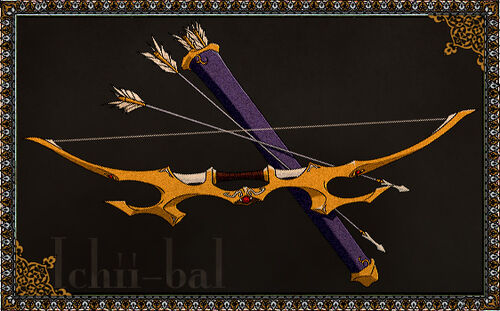 Weapons
Alice weilds two weapons technically, she weilds her trademark Bow, which she named "Byaku" named after her family and crafted out of Titanium and African Blackwood, by the first of the blood, named Eremis Byaku, whom was supposedly a master archer, it's almost in perfect sync with Alice, and it fires arrows with a snow white tail, also after her family name, which means "White"
Throwing Knives, Alice tends to have a plethora of throwing knives that she leaves hidden throughout her body. Where Byaku cannot hit, her knives can.
History
"History is important in one's time."