Name:
Matsuyo Terumi
Nicknames:
The Crimson Dragon of the Mist
Age:
29
Gender:
Male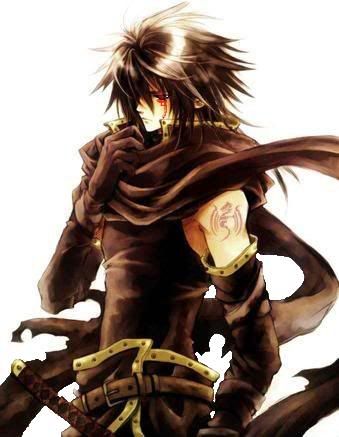 Oni mask-
Birthday:
October 24
Height:
185.5cm
Weight:
81 Kg
Blood Type:
O-
Village:
Kirigakure
Rank:
Kage
Classification:
MizuKage
Academy Grad. Age:
12
Chuunin Prom. Age:
17
Jounin Prom. Age:
22
Kage Prom. Age:
27
Personality:
Quiet and almost the pure embodiment of a ninja. Matsuyo has been some what of a late bloomer so he tries and tries and will never give up. He normally does not forget even if you have wronged him or his village he will be fair to you. He is a very protective over his land and people only one chance is given after you screw up if you fail him again you will not see the next day. To know him personally would be an honor not just with who he is but the fact he hardly lets anyone get close to him.
History:
Matsuyo is the great-grandson of Mei Terumi the fourth Mizukage. The Terumi lost the seat of Kage when his grandfather gave up the seat to someone else. After he was born it was obvious that he was going to be a late bloomer. At the academy it took him far longer to grasp concepts than the other kids. It took him a longer time to grasp the fact that he needed to train more as a Genin to become a Chuunin. He hated reading the words always looked funny to him. (He has Dyslexia.) He has always been out to prove himself to his village, Once he was 27 he was tired of how the MizuKage abused his powers so he challenged him for leadership of the village. He felt he had the qualifications to run it better than him. During this duel he used Boil Release which was passed down his family since Mei Terumi to hid himself and attack. When Matsuyo was about to lose he kept making signs for the Twin Water Dragon Justu but never summoned it. After 10 seconds of constant signing he Summoned a tsunami that spouted out dozens of water dragons he called this "Tsunami Release- Dragons of the four Winds." this drains him of so much of Chakra that he nearly died doing so. He has learn to control it more but it drains him so much he is unable to fight after using it. Once he won the duel and became the Mizukage he picked up and Oni mask and began to wear it ti instill fear to those who challenge the Mist.
________________________________________________________
Tailed Beast:
N/A
Clan:
Terumi
Weapons:
NoDachi, Katana, Wakizashi.
Chakra Type:
Water/Fire/Air
Kekkei Genkai:
Boil Release/ Tsunami Release
Description:
Boil release- His mouth opens and a Red Heated mist pours out and cover 300 square yards. Tsunami Release- After doing the hand signs for Twin Water Dragon Jutsu many times he raises up his arms and summons a tsunami that produces one to two dozen water dragons that all converge opon the enemy.
Signature Techniques:
Water Dragon Jutsu, Twin Water Dragon Jutsu