---
"If you were to fight one of the Shinobi of old with Kunai Jutsu and Shurikan, you would find that we are children playing with toys"
---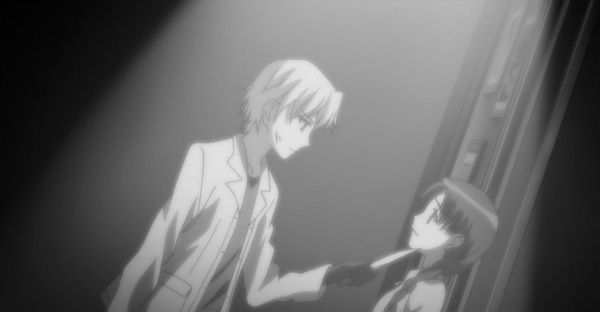 Age:
14
Gender:
Male
Birthday:
2nd of August
Height:
5'6
Weight:
128 ibs
Blood Type:
Shada (incompatible with any other blood form, see in the KG details)
Village:
Kumogakure
Rank:
Genin
Classification:
Jinchūriki
Academy Grad. Age:
14
Chuunin Prom. Age:
-
Jounin Prom. Age:
-
---
Personality
Hobbies: Gardening, sailing, fishing, cooking, playing cards, history, building with sand, map drawing,
Daichi largely accepts the false identity created for him by the village as he recalls very little out of his previous memories. These past few years in the academy have been especially important to him as even with the fantastic work put into creating his false memories Daichi feels these memories are distant.
Daichi enjoys the present and has a passion for finding and adopting new hobbies. Gardening, sailing and fishing are especially close to his heart and by these hobbies Daichi has learned the value of patience above rash action. Daichi is seen by his colleges as a rather lazy individual as Daichi is slow to commit himself into action and often prefers for problems to solve themselves rather than interfere.
For example; while on a beach Daichi would prefer to float on the water rather than swim or dive, Daichi would prefer to sunbathe rather than engage in a complicated game of flying ball. Daichi has nothing against flying ball, he actually likes the game but the prospect of relaxing is much more tempting to him then the prospect of action.
There is no denying Daichi is lazy however even this laziness has a reason; Daichi looks at his way of the Shinobi and his way of life in general just as he would view his hobbies. By committing to action Daichi has to commit himself entirely and whatever action he takes does not only have a consequence it is also irreversible.
For example; while cooking Daichi is faced with the option of ether cooking by the recipe or making changes. Cooking by recipe has the greatest chance of producing a pleasing dish while making changes carries ether the possibility of improvement or disaster.
To remain loyal to the recipe means to operate by a plan, to administrate change is an irreversible action for good or for bad. Therefor to make changes to a dish can only be done when one is cooking with the intention to experiment with the dish, when cooking for the sake of eating the dangers of change are too great to justify a break from the recipe.
To let problem solves themselves is better than to interfere as interference adds complication and complication creates a more complicated problem. The more complicated a matter is the more likely it is to go wrong and thus the goal with any problem is to reduce cockup potential. Only if the problem can only lead to disaster justifies direct interference however to Daichi's mind few problems are so.
He enjoys contributing to his comrades efforts and thwarts those of his enemies whenever he can afford it. Daichi tries to avoid conflict as in his mind it is a complication and likes to solve his problems in a peaceful uneventful way rather than in a clumsy clash of blows which could go either way. He does not shrink from his duty as a warrior however he does not encourage fighting just because it is his profession.
Daichi also as has a personal motive in avoiding conflict since conflict threatens his peace of mind and allows him to be more easily exited and influenced into action instead of careful thought taking the priority. The reason for this unknown to him is his blood, because this problem Daichi has actually become more interested in ways to avoid fighting, ways to avoid blows and ways to avoid stupidity.
Daichi views Taijutsu as he views cooking; one must always keep to the plan of attack and be ready for things to go wrong. The pace and timing of cooking just as it is with Taijutsu are imperative for victory.
Consistency, planning and vigilance are the keys to Taijutsu in Daichi's mind.
Daichi views Ninjutsu as he views sailing; one must always keep in mind the destination. To sail a ship requires constructing a boat and building the Jutsu must be done with care, revision and precision. One the boat is built one must gain the experience to sail it and that can only be gained by learning and practice. In the same way a Ninjutsu requires experience in its casting and a sense of navigation not only to the target but also through the channels of chakra inside the body. Finally to reach the destination requires knowledge of the currents and weather, an understanding of the journey and its goal and constant readiness in case something goes wrong.
Knowledge of the surroundings, an understanding of the enemy and of oneself and vigilance are the keys to Ninjutsu in Daichi's mind.
Daichi views Genjutsu as he views fishing; the location must be a location where fish reside and therefor have an interest. The water is a natural habitat to the fish and therefor the knowledge of a target's natural habitat is vital, while fish cannot reside outside water and therefor discussing land is useless they may reside in varying distances from the shore and at different depth's. To know an enemy Shinobi's favored environment is in a restaurant is the first step, to know an enemy Shinobi's favorite environment is in a Ramen restaurant is the second step and to know at which times and regularity the enemy goes to it is the last step. By reaching for the target in its natural habitat once catches the target in its least prepared state of mind. Industrial fishing in fish pools allows complete control by the owner over the pool and therefor the fish, to control the Ramen restaurant is to control the target.
The bait for fishing must tempt the fish's senses and convince him to take it. In genjutsu knowing what the target likes allows the positioning of bait, understanding the targets sense of caution is vital in order to determine if an overpowering bait will push the target into taking it or make it sucpicous; sometimes a common bait the target would not be surprised to encounter such as loose change on the pavement near that Ramen restaurant which could help pay for the meal is more effective than a free, expensive, delicious and paid for Ramen meal on the counter as it does not raise the targets suspicions. (In this case the theory as to be revised since a Shinobi is normally more intelligent than the average fish… with some exceptions here and there)
Patience is then both simple and vital. If the place and the bait are laid well the target will take them, action only adds complication and therefor risk of failure. To move the fishing rod will alarm the fish as surely as would moving the Ramen meal or the change closer to the target would alarm the Shinobi.
Finally the timing and the ability to take hold of the rod the moment the target enters the trap is the deciding factor of all work. Act too soon and you will scare off the Fish, act to late and the fish might break free. It is best to allow the target to pick up the Ramen meal and allowing him to taste it instead of releasing the explosive tag the moment he is above it rather than do so when he is merely examining it or while he is eating it and may notice the tag below the pork. Encourage a sense of normality and the target will have no reason to be suspicious however to leave things to time for too long increases the chances that the target will sport something wrong.
Knowledge and control of the environment, knowledge of the target, patience, timing and vigilance are the keys to success in Genjutsu in Daichi's mind.
Combat genjutsu to daichi is not so different from the application of Ninjutsu, true Genjutsu is practiced independently in order to try and win without battle and is therefore long term rather than short term.
---
Daichi was not always named this way; since his birth he has received at least three names however no memory of the previous ones now remains.
Daichi was born in the land of waves fourteen years ago, nothing else is known about his origins other than this fact. When he was probably about two years of age he was forcibly taken from his village by the "special unit" of Kumogakure as a part of their program to create a Shinobi capable of hosting the mighty eight tailed beast and controlling it.
It is presumed that around one hundred individuals where taken like Daichi from their homes, many small fishing villages where destroyed during this time so it is likely that the children were taken from these villages and that they were wiped out to conceal the deed.
Daichi and many others where brought up to become the perfect shinobi envisioned by this program and its creator Sadonaga. The facility did not only train these youths, it also changed their bodies to be more compatible with the purpose of being a host to the eight tales sometimes resulting in success but more often resulting in failure and death.
The eight year training process left most of the subjects dead however the goal had been completed. The survivors were ordered to fight and die until only the most worthy remained; only Daichi remained from this experience however not everything had gone as the special unit had expected.
The land of the waves after the previous Great Shinobi wars saw many bearers of blood line traits flee into their lands and mingle with the population fearing destruction by the hands of those who had suffered at the hands of the Shinobi in these bloody wars. Most of these bloodlines died out ether by time or by extermination at the hands of their persecutors. Daichi in the course of three long days of fighting underground coming very near to death both due to injury and to a lack of food, water and sleep awakened such a long dead bloodline. Why had it reawakened? Was it out of chance, the designs of the facility or due to an act by the divine? No one knew but the power of this ability contributed both to his victory then and the massacre to come.
Following Daichi's victory the eight tales was sealed inside him however the seal used was a rather weak one since the facility was eager to test the eight tales power. At first it seemed that Daichi was able to control the demon however in truth Daichi thirsty to take bloody vengeance against the staff of the facility relinquished control over his body to the beast to that end, only the logical and tactical thinking process he was conditioned to follow kept the beast in check.
Instead of a rampage the beast was forced to conduct its destruction in a systematic, organized and planned way.
Moving from place to place in the facility the beast was able to kill nearly everyone in the facility by trickery and surprise until it was confronted by Sadonaga and the remaining facility staff. In the ensuing battle all the remaining facility staff where killed however Sadonaga prevailed over the beast leaving it immobile. The arrival of a force from Kumogakure prevented Sadonaga from taking the eight tales however he escaped by canceling the binding Jutsu he had cast on the eight tales. The beast still not in full control over its host's body could not transfer any more chakra and in the short battle against the force from Kumogakure it was overcome with relatively few losses to the force.
Daichi was taken to Kumogakure where the seal was strengthened to prevent such a takeover. Only a few knew of his identity and among these few a debate into whether to kill or keep Daichi as the host of the eight tales resulted in a decision to retain him due to the fear that no other host would be found however most of Daichi's memories where erased and replaced with false ones to encourage loyalty to Kumogakure.
After half a year of rehabilitation Daichi was assigned to the academy as a transfer student. Daichi believes from the memories given to him that he came from the land of the waves and that he was orphaned following an attack on his village by a band of rouge Shinobi. Since that bloody day his greatest dream was to become a Shinobi so he may protect himself from such carnage and that he went across the land of the waves searching for teachers and knowledge.
Eventually according to these memories after years of traveling from place to place he met a Shinobi from the village who after taking note of Daichi's talents trained him for a time before sending him to Kumogakure. Daichi was made to feel that he owes everything to the village and that the village is his home.
Daichi joined the academy when he was ten years old and seemed to learn things without even trying. Unknown to Daichi he had been taught many of those things in the facility since while memories of this time no longer remained the experience of learning did. Despite his success Daichi remained in the academy two extra years due to his failings in the written examinations.
Passing the graduation test has finally realized his dream to become a shinobi, Daichi now feels a strong sense of gratitude to Kumogakure and desires to serve the village and live in it until his death.
---
Tailed Beast:
Gyūki, the eight tales
Clan:
Unknown
Weapons/Tools:
Daichi is more comfortable with the special Kirigakure Kunai then with the normal ones and has a number in his possession. These Kunai where actually obtained by Daichi while in the facility as he combated his colleges there, it was decided by the village to have Daichi keep these blades by altering his memories of them as items he picked up during his travels; as physically engaging centers of memory they add authenticity to the false memories given to him by the village.
Other than the simple normal equipment Daichi takes with him many maps, books, herbs and all manner of item many of them unstandardized. Daichi likes having as many resources he can take with him so he may be ready for any eventuality.
Chakra Type:
Wind
Kekkei Genkai:
The Shada
Description Of Your KG:
The Shada was once the power of a long forgotten bloodline to command their own blood. This power was well known for its ability to mold into projectiles and swords and for its ability to sustain the user through much damage.
The users of the Shada where especially infamous for their brutality since only by bloodshed would this power awaken. Because of this users of the Shada where hated throughout the Shinobi world and where eventually hunted down to extinction. Only a few survivors remained and these where without exceptions those who desired no part in their peoples madness and wanted only to live peacefully.
As the blood diluted with time it seemed its only inheritance was a genetic mutation which ironically slowed the healing process of some wounds. In Daichi's case bloodshed alone while it does awaken this power partially is not enough, the only way for him to reach the same heights as his ancestors is to reach a state of bloodthirstiness which would endanger the sanity of any human with no exception.
This happened to Daichi during the massacres in the facility and was the reason why despite years of training the eight tails found it far easier to take control over his body.
The disease in Daichi's case is more serious than what it was for others of his blood since he has awakend the Shada but no longer possess the fury to use its powers. the eight tail's chakra protects Daichi from some of these effects however there is a marked slowness in the healing of wounds which are not life threatening and Daichi seems to possess more scars then is normal since these do not properly heal.
Wounds tend to bleed more than normal for others and as a result serious wounds could be incredibly dangerous as they could cause Daichi to lose too much blood while having no external way of replacing it (The Shada blood is incompatible with all other types and a conflict between them inside a human body would have disastrous and most likely fatal consequences) When Daichi was in the facility the disease being weaker at the time however he did not at first possess the protection of the eight tales, the greater gravity of wounds encouraged Daichi to find ways to avoid being hit in the first place as the alternative was death.
If Daichi sees blood he becomes more serious in his behavior and potentially more emotionally affected by events then what he would be otherwise.
In extreme cases of great carnage he is likely to become more aggressive and see an increase in stamina and willpower should he be in combat (The Shada contains damage taken in combat and the emotional element grants him a greater sense of purpose thus allowing him to take the pain)
To those who look at Daichi when the Shada takes effect Daichi will grow red and his heart beat will increase. Emotion mainly of the negative kind arouses the Shada, Daichi's ancestors enjoyed a genjustsu ability they could use to deter and frighten their enemies; Daichi does not possess this ability.
---
Signature Techniques
Daichi likes to use Jutsu types in collaboration with each other however among the three classes of Jutsu he favors the Ninjutsu as the most adaptive form of combat. Genjutsu is a valuable strategic form of warfare for him however its uses to him are mainly outside battle as a means to avoid combat or win it without needing to fight. Taijutsu while Daichi does train in its art is the least developed among the three jutsu's since to Daichi it is the least useful in terms of usability. Daichi is able to perform the basic aspects of Taijutsu however he has no signature and little style dedicated to it.
Daichi enjoys using Shuriken based Jutsu mainly because of they are open to potentially limitless interpretation and variation and because they offer a simple chakra saving attack ability.
Daichi is fascinated by medical Jutsu however for the time being he views it as far too difficult to study and too limited in its usefulness; this view may change with age. Thanks to gardening Daichi is at least sensible enough to know what he really should not eat…
Kasumi Juusha no Jutsu: creates a host of false attackers
Kokohi no Jutsu: Changses the apperance of a near by object
Kori Shinchuu no Jutsu: causes target to travel around in circles
Raigen Raikouchuu: creates a blinding flash of light
Kanashibari no Jutsu: Restrains a target for a short period of time
Kage Shuriken no Jutsu: hides a Shuriken in the shadow of another
Sōshuriken no Jutsu: Allows control of Shuriken's flight by the use of a Ninja String
Shinkūken: Creates a gust of wing while using a blade, can stop incoming projectiles
Shunshin no Jutsu: a common technique of fast travel Daichi uses it to deliver Shuriken attacks from multiple directions while escaping counter attack
Gen'ei Tajū Shuriken: Replicates Shuriken while in flight, ideally to be used by three Shinobi as a collaborative technique.