---
---
---
---
The True Defender of the Uchiha
⌈

My name was a wish my parents made. I have no intention of granting that wish, and I don't want this name. Nevertheless, it is mine to bear until I am dead.

⌋
---
---
Chevelle || The Red
Apocalypta || I Don't Care
Five Finger Death Punch || Remember Everything
Fall Out Boy || The Phoenix
Fall Out Boy || Light 'Em Up
Gemini Syndrome || Babylon
Shinedown || My Name
Device || Hunted
Adelitas Way || Invincible
Blue Stahli || Takedown
---
---
---
---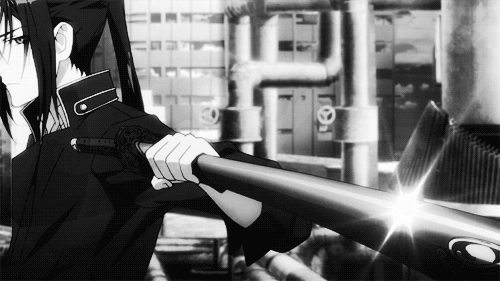 ⌈

It's not exactly classified information, and you're far from the first person to seek it.

⌋
---
---
⌈Nickname⌋
[ Katsu | Uchiha ]

⌈Age⌋
[ 25 ]

⌈Gender⌋
[ Male ]

⌈Village:⌋
[ Konohagakure ]

⌈Clan:⌋
[ Uchiha | Senju ]

⌈Kekkei Genkai:⌋
[ Sharingan (Mangekyo) ]

⌈

Sharingan Techniques
⌋
⌈
Chakra Nature:
⌋
[ Curiously, Katsu seems to be capable of ninjutsu of all chakra affinities, much like the Senju of old. Though the ones that came to him first and most naturally were Fire and Lightning. ]
⌈
Ninja Rank:
⌋
[ Jōnin—ANBU ]
⌈
Role:
⌋
[ The Second Sage of Six Paths ]
⌈
Face Claim:
⌋
[ Kurō Yatogami | K Project ]
---
---

---
---
⌈

Come to mock the dragon in its cage? See where the stumps are—those used to be wings. But nobody with a family like mine gets to fly anymore. We're all in cages, now.

⌋
---
---
⌈Hair Color⌋
[ Black ]

⌈Eye Color⌋
[ Grey-Blue ]

⌈Skin Tone⌋
[ Fair ]

⌈Height⌋
[ 6' ]

⌈Weight⌋
[ 167 ]

⌈Physical Description⌋

Katsuro's face is assuredly an Uchiha's face—fair-skinned, with angular, well-formed features, and exotically-shaped almond eyes set under a brow with a seemingly-permanent furrow to it. It is a face that, like those belonging to many an ancestor, has earned him a small legion of fangirls, even with his horrible attitude and complete disdain for apparently everyone. He's usually to be seen wearing a scowl or at the very least a frown, and does not smile, at least not that anyone he knows has seen. He doesn't even smirk, honestly, and really, that's because there's no reason to, as far as he's concerned.

His hair, worn long enough to hit his mid-back when unbound, is most often kept in a high tail that sits between his shoulder blades. A few shorter pieces frame the sides of his face, coming to slightly beneath his chin in length. His hair appears somewhat thin, but this is actually due to the fact that each of the hairs is very fine rather than coarse. There are a lot of them though, and so the overall mass is quite thickly-dense, and as soft as it looks, which is to say quite. There's a light sheen to it, though it does not seem to reflect any color in particular.

His eyes may be his one piece of maternal inheritance: they are, rather than the traditional Uchiha black, a light, metallic silver-blue, prone to reflecting light and flashing when moved. It was initially feared that he would not be able to achieve Sharingan, because his eyes were not "Uchiha eyes," but it turned out that he was perfectly capable of this, and indeed manifested the ability at the tender age of four. It's actually speculated by some members of his family that they manifested as soon as he was born, due to the stress of his mother's death in the same room, but his father will neither confirm nor deny it to anyone who asks. They are set under somewhat thin, but drawn brows, giving him an impression of being somewhat irritated all the time. It's not far from wrong.

Katsu is tall, but not so tall that it inhibits his movement or concealability as a shinobi. He is rather slender for his height, though basically all of the bulk he does have is muscle. Given his ability to enhance his strength with various chakra techniques, it hardly matters anyway. His is overall a rather svelte, trim build, that of a runner rather than a weightlifter. He is usually wearing all black, occasionally with the standard ANBU flak jacket. His ANBU mask resembles a falcon or an eagle of some kind. When out of uniform, most of his clothing bears the Uchiha crest on the back or sleeves somewhere.
---
---

---
---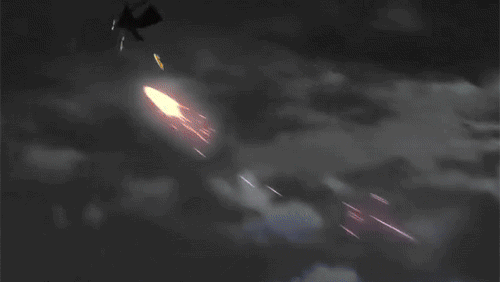 ⌈Our legacy is tainted, stained so deep a black that there is no longer any room for forgiveness. We earn suspicion simply for being. I can't even say it's wrong, considering what we are.⌋
---
---
⌈Potential Interest⌋
Fuck Off: Katsuro hasn't been able to trust anyone enough to form even the most basic of friendships since he was twelve years old—he certainly isn't the kind of person who believes that a romantic relationship is possible. Perhaps if he were not stigmatized by his curse and the names of his ancestors, but he is, and therefore it's useless to even consider forming bonds of any kind with anyone. He is solitary and will always be solitary. That's why he's in ANBU, and why almost every mission he's sent on is a solo one. He just can't open himself up enough to others to even let them touch him, and people have lost fingers for trying.

⌈

Skills
⌋
★ Weaponry || Katsuro is especially focused on techniques which take advantage of his abilities with a sword, or his chakra-based taijutsu, Panther Style, which creates chakra-formed "claws" that extend from his knuckles.
★ Copycat || Given the Sharingan, it's possible for Katsu to copy and use any technique he comes across, with the exception of kekkei-genkai, of course. This means that the list of techniques he can use is theoretically infinite, considering the fact that he has an affinity for all types of elemental release.
★ Stealth || As an ANBU should be, Katsuro is very good at remaining hidden and unnoticed when he wants to be, up to and including concealing his chakra levels, something which he's doing at basically all times.
⌈
Ninjutsu
⌋
⌈
Genjutsu
⌋
⌈
Taijutsu
⌋
---
---
---
---
⌈

Why could you possibly want to know this much about me? If you're looking for a weakness to exploit… I promise you, there aren't any. I've had to make quite sure of that much.

⌋
---
---
⌈Other:⌋

Katsu's father was the son of Sasuke Uchiha, but his mother was from outside the village, a mysterious traveller who, though she herself was unaware of such, was a distant relation of the Senju Clan. Somehow, the current Hokage found out about this, and was therefore both pleased and afraid when the union produced a child, knowing that this gave the boy the potential (though far from a guarantee) to manifest the Rinnegan, the most powerful of all dōjutsu. Unfortunately, she died in childbirth, and with her, any further chance of producing such a child. Katsu is unaware of this part of his heritage.
He is generally watched very closely by his village, because of the danger he could potentially present if he went missing-nin as his grandfather had once done. It also does not help that the Uchiha are very few now, and the clan is still very far from the numbers it had before the massacre. Most of them accept their second-class status in the village with equanimity, knowing that it would be worse in the outside world. Katsu is well-known for refusing to do this, and rarely associates with anyone, least of all his own family.
Katsu is the subject of a one-sided "rivalry" with Kiyoko Uzumaki, who will frequently will challenge him to contests of strength, speed, or jutsu, as well as sparring matches. Externally, he only barely tolerates these things, but actually… he'd never admit it, but somewhere underneath his cold refusal to acknowledge her as his rival, there is an appreciation for her ridiculous challenges. Of all the people he knows, she alone is herself and nobody else around him, and even if he finds her somewhat annoying, she never lies to him or tries to pretend that they're friends or that everything is fine in the village. For this reason, he will actually talk to her, though he is most often curt and somewhat rude with her. Still, it's more than anyone else has ever gotten out of him. Well… anyone alive anyway.
Like his ancestors, Katsuro can use his Sharingan to pacify and even control tailed beasts.

⌈

Habits
⌋
☁ Training || Katsuro is obsessed with strength and becoming stronger, because in the end, he believes that power is the only thing that will be to his good without the possibility of betrayal. Nobody has done him any favors or helped him, and after his uncle died, he began to seek it with a fervency rarely matched. To this end, he is almost constantly training.
☁ Stubborn Silence || He sees no reason to engage with most people, and with the occasional rare exception, like Kiyoko, he will flatly refuse to even acknowledge the existence of people who talk to him, going about his day as though they were not there at all.
☁ Observation || Given the fact that he never speaks, he spends a lot of time listening, however much he may pretend not to. He is also very good at seeing subtle things, like the way the muscles move in a facial expression, giving away emotions that aren't even fully expressed. His habit of watching people, and the attendant paranoia, have made him very aware of his surroundings at basically all times. It's next to impossible to sneak up on Katsuro.
---
---
⌈

Likes
⌋
ღ Solitude || People are a pain, and honestly, he prefers being without them. He spends almost all of his time by himself, and rarely enters the company of others unless a mission requires him to. Even his missions are mostly solo—assassinations and the like. The only partner he'll accept on a mission is Kiyoko, so occasionally, the two are sent on team assignments for ANBU or the village generally. How he'll handle his current mission is anyone's guess.
ღ Oranges || Katsu enjoys the taste of citrus fruits generally, actually, but oranges are his favorites, a fact that he generally tries to prevent from becoming common knowledge, as he has something of a fangirl problem, and would really rather they not have even a small hint into his mind.
ღ Tea || He quite frequently drinks the stuff, though he's never liked the taste, actually. He does it in remembrance of the one person he ever loved, who would frequently force him to sit down and have a cup of the stuff with him. It's a very private ritual of his, and not one that he has told anyone about. In order to keep it secret, he has learned to brew tea himself, about as well as tea can be brewed.
⌈
Dislikes
⌋
✘ People || He's met precious few who wanted nothing from him, and fewer still who have actually been worth the time it takes to get to know them. Katsuro is deeply cynical about interpersonal relationships of any kind, and once told his father that he intended to make it such that nobody would attend his funeral, let alone cry at it. This was on the day of his uncle's funeral, many years ago now, but still something he holds to.
✘ The Hokage || He knows the woman's hiding something, he just doesn't know what. Honestly, if Katsu had any real goals in life other than becoming as strong as possible, he might well have left Konoha a long time ago, because the Hokage treats him like a pet dog, always sending him out on important solo missions and rarely acknowledging him otherwise. Still, he knows he's watched carefully, and simply presumes it's because of his family. He's right, but not for the reasons he thinks he is.
✘ Family/Heritage || The Uchiha are a weak shadow of what they used to be, and he knows that even that wasn't ideal. Still, they had pride, once. Now they kowtow to the village like loyal hounds, and he hates it. They're looked at like dirt, often treated like dirt, because of what their ancestors did, and the majority of them just take it. Not him—he refuses. If he has nothing else, he has his pride, and his power, and those things will not be taken from him.
---
---
⌈

Strengths
⌋
♦ Chakra || For someone not a jinchūriki, he has vast chakra reserves, and, perhaps more importantly, his chakra seems to be completely without elemental alignment, allowing him to use techniques of any affinity with ease.
♦ Control || Katsu is a precise, analytical shinobi, which allows for the repeated use of very strong techniques for minimal chakra cost. His fine-tuned control rivals that of medical specialists, though he has no training in this area.
♦ Bloodline || Not only is Katsuro an Uchiha, a direct descendant of Sasuke and before him Madara and before him the older son of the Sage of Six Paths, but he does in fact have Senju blood on his mother's side, meaning that he has genetic material from both of the Sage's two sons. He is perhaps the only currently-living individual with this potent combination, especially naturally, as he has no siblings and his mother is now deceased. Technically, this could eventually give him access to the most coveted of all kekkei genkai: the Rinnegan. As it happens, however, Katsuro himself does not know this. His birth was a carefully-orchestrated plan by the current Hokage, and as such, only she and the Council of Elders are aware of Katsuro's potential for growth.
⌈
Weaknesses
⌋
☯ Misanthrope || He despises people, all people, and is generally not afraid of letting them know this. Sarcastic to a fault, one would not be incorrect to call Katsu an asshole, at least on a surface level. There's a lot of bitterness there, and while it isn't entirely without justification, he perhaps deals with his circumstances poorly compared to others who have endured adversity. He can be downright hostile to others, and will not tolerate being touched, for any reason other than absolutely necessary medical attention.
☯ Distrustful/Distrusted || Misanthropy is a double-edged sword. To begin with, he was never going to be trusted, considering the fact that he's an Uchiha. He's a konoha shinobi, wielder of the Sharingan, and a direct descendant of Sasuke, and that means that nine out of every ten people he meets are suspicious of him on the spot. His academy year was a living nightmare, obviously. This attitude has given him one to match—he doesn't believe that other people are interested in his well-being. Ever. This causes behavior of exactly the kind that people have always expected of him, and the circle is vicious.
☯ The Uchiha Curse || It's a two-parter, really: the Uchiha gain greater power from hatred and negative emotion—it's the very foundation of the Sharingan's manifestations. That Katsuro has unlocked and refined every known Sharingan technique perhaps says something about him and the environment he was raised in. The other part of the curse is that when Uchiha do love, it is deep and passionate, and when it (inevitably) ends badly, it only feeds into the cycle of their hatred and betrayal. Katsu has simply decided to give himself over to the hate and never love at all.
---
---

---
---
⌈

What do you want from me? There's nothing else to take—just go away.

⌋
---
---
⌈Personality⌋


Withdrawn

|

Sarcastic

|

Suspicious

|

Bitter



Upon meeting Katsuro Uchiha, the primary impression that most people get is that of a deep, simmering well of rage. It is not a loud or a boisterous or an exploding rage, but there is the sense that, if tipped just a little further, it could become highly destructive, in the precise, utterly merciless kind of way. There's something seething behind the light silver of his eyes, and it would seem to be on a hair-trigger. It's in everything he does—his body language is standoffish and predatory, his stares are sharp and cutting, and his words, when he cares to use them, drop into empty spaces with acidic precision.

He carries himself with a certain kind of distant pride, like one would expect of a noble or someone well-accustomed to power. Not much could be further from the truth in that respect. While he has power in the warriors' sense, he and those who share his blood are often reviled in the village of his birth. Sometimes spat on in the streets even. Perhaps on some level, it is understandable: the war was hard on everyone, and his grandfather played a large role in many of Konohagakure's troubles, but that does not, to Katsu's mind, validate what has been done to his clan, and he has grown to hate Konoha as much as Konoha hates him.

The sole thing that drives him is the pursuit of strength, the mastery of new jutsu, the honing of his body and mind to the pinnacles of perfection. What he will do with that power, he does not know, but he knows that he cares little for the likes of restoring his family's honor. They have not fought for that, and they do not deserve it. Perhaps he simply seeks to be strong enough to at last surpass the need in his heart to be connected to something, to anything, to sever the parasitic tie of his own memories and attain a more perfect state, one where the pain of existing will at last go away. Where he does not have to remember what it is like to lose the only person you ever loved.
---
---
---
---
⌈

What kind of screwed up world do we live in when a family's power comes from nothing but pain and suffering? If you understood even the smallest piece of it, I—no. It is better that you do not.

⌋
---
---
⌈History⌋

Katsuro was the only child of his parents, and his birth killed his mother. It was an inauspicious beginning to a life that has in fact proven to be rather wretched. Though he was a very talented shinobi from a very young age—a genius and a prodigy, even—that was about all that ever went right for him. He graduated from the academy at age 8, at the very top of his class in everything, including, surprisingly, teamwork and cooperative skills. He'd made Jōnin and ANBU by the age of fourteen, and honestly, everything only started to go downhill after that.

He'd never been well-respected in the village despite his obvious talent, but he was encouraged and supported by his closest relative—an uncle by the name of Hayato. Toto, as Katsu called him at the time, was a very gentle person, and though a highly skilled ninja in his own right and also a member of ANBU, not particularly inclined to violence when other options were possible.

The incident is not one he has spoken of to anyone, but it is generally agreed that Hayato initiated the fight that shattered Katsuro's life and his naïveté alike. His relative attacked him with the intent to kill, and Katsu almost didn't fight back. In the end, he had to, just to survive, and he subdued his uncle, rendering him unconscious and relaying to his father what had happened. Hayato was arrested, tried, and sentenced to death. His last request was that Katsuro be there to witness his execution, and so as per tradition, he was. Witnessing the death of his beloved uncle, his shield against the ugly truth of the world, awakened Katsu's Mangekyō Sharingan, and over the next few years, he unlocked all the techniques of which it is capable, though of course he does not use the two that would render him blind in the eye that utilized them.

Since the loss of his uncle, Katsuro has become deeply jaded about everything relating to interpersonal interactions. He does not believe in friendship, nor in love, and has distanced himself even from his family. There are few people he will even so much as talk to, and, unfortunate as others may find it, his "closest" relationship is the one he has with a woman who presumes herself his rival with no real consent from him. Other than the occasional "contest" with Kiyoko or the speech necessary to convey mission results and assignments to the Hokage, Katsu speaks to nobody, and had been this way for many, many years. He does not plan on changing.

Like every Konohagakure shinobi, he served in the fifth war against Kumogakure, though he views it more as a professional matter than a personal grudge for the life of Naruto Uzumaki. As such, he hates Kumo shinobi no more than he hates everyone else, which is still quite a bit but less obviously than someone with a more personal outlook on the last war might. Perhaps this is why someone so obviously unsuited was assigned what is simply a diplomatic mission, or maybe the Hokage just likes watching him squirm. He neither knows nor cares, but he's definitely not pleased to be there.
---
---

---
---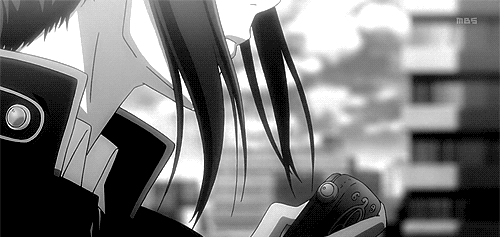 ⌈

All else is eventually abandoned in the pursuit of power. Who am I to try and change the nature of the world and the people in it? I seek power, too, and I find it. It's an addiction, and nothing can tear me away from it now. It's all that lasts in the end, so why would I go looking for anything else?

⌋
---
---