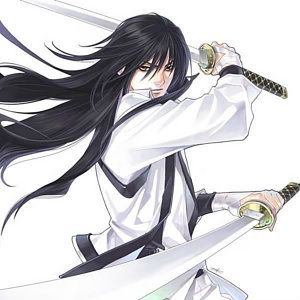 Name:
Takao Hyuga
Nickname(s):
Kao
"Only my mother is allowed to call me this."
Title(s):
Silent Guardian
Age:
24
Gender:
Male
"Hn."
Birthday:
January 27
Height:
5' 11"
Weight:
155 lbs.
Blood Type:
B-
Village:
Born in Konohagakure, currently training in Kumogakure
Rank:
Former ANBU-Jounin
"It's a long story I don't feel like repeating."
Classification:
S-Rank Shinobi
Academy Grad. Age:
9
Chuunin Prom. Age:
12
Jounin Prom. Age:
17
ANBU Prom. Age:
19
Personality:
Leaving little room for sentimental feelings, Takao tends to strike a person as cruel and impossibly blunt at first impression. Due to his semi-rough childhood, he tends to distance himself from everyone he didn't know utterly and completely. Several people have tried to make contact with him, though they claim the way his eyes seem to tear a hole in your sole whenever they land on you, have made it more difficult than it needs to be. He is also known for his fiercely competitiveness that rise to the surface whenever someone tends to do something better than him, or seem to be able to challenge him. No one would be able to miss the fire that blazes in his eyes whenever someone dared to compete with him. While in battle, he takes on the living form of his personality. Keeping his distance, and striking from the shadows, making the kill as quick and quietly as possible. It was thanks to this tactic that one of his best mission styles is assassination. His best though, is as a bodyguard, protection detail, or escort. He allows the client to travel alone, deceiving the enemies into thinking they were alone, and while their guards are down, executes them before they have a chance to plan an ambush. Several think this is risky, leaving the client in the open, but none would argue with the results Takao's been having with his tactic. He claims that this way, the client doesn't have to go through anything traumatic, as having to see someone killed in cold blood, and they make it to their destination without a single injury. Though plenty have said to have seen Takao's eyes resemble the ones of a murderer when he speaks with them after the mission to confirm it complete.
History:
Takao was born in the heart of Konoha into the Hyuga Clan as the son of a respected member of the Main House. As a child, he was said to never be able to be kept still and had an infectious, everlasting smile on his face. Just as his father, Takao excelled in chakra control and martial arts, making him lean more towards being a Shinobi than just one of the members of the Clan who simply claim to be "running" the family. His father applied him to the academy as soon as he hit the age required. It was no surprise that he graduated a year later with barely a flaw on his record or report card.
His time as a Genin pushed his patience. Since the first year as the rank of Genin, he knew as well as his Jounin sensei that he was ready to take the Chuunin exam, though due to his teammates not being ready, he was forced to wait another year. After that long while they finally headed to the first part of the test, the written part in which he was surprised that his fellow members didn't give up when given the opportunity to quit. Unfortunately, his team was eliminated when the other male of his squad was immobilized by a poison needle to the leg after a battle with another squad in the Forbidden Forest, making them have to wait another year. According to his two teammates, the only reason they were eliminated was because Takao left them to look for the scrolls by himself, stating that the other two will just get in his way. When he returned with the Heaven Scroll, which he took from a group with a carefully get ambush, he found the two head to head in a battle with another squad. Taking care of the three, one by one with critical strikes from the surrounding shadows, while they were fixed on killing the two, he found that they were eliminated due to the crippling injury planted onto his teammate, when a Jounin suddenly teleported from the drawn teleportation sign on the Earth Scroll they were given from the beginning. Their Jounin teacher listened to the claims, and although not exactly agreeing it was Takao's fault, he added that the Hyuga's most obvious flaw was his lack of cooperation with his teammates. The Sensei told Takao that he would never be able to succeed in the world of Shinobi if he didn't learn how to protect those who would be an important part of his life. He took these words seriously, and trained himself to be able to endure more hit and mostly ate food that increased a ninja's stamina; he swore to himself that he would never allow anyone to lay a finger on a person who was under his command or protection. The next year, the three passed, his two teammates with barely a scratch on them, while he had a large gash from his right shoulder to his left hip, multiple 3rd degree burns, and a slight concussion, but he earned the respect of numerous ninja that day when he entered the place they were to have the preliminaries of the Chuunin exam. After the finals a few days later, Takao came out of the Hokage Tower as a newly appointed Chuunin.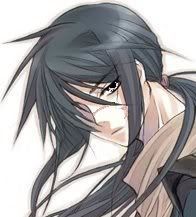 As he was walking home, his trademark contagious smile on his face, he noticed something eerie about the usually lit household of the Hyuga. Everything seemed to be in place and the people he usually sees were there, but he had a strange gut feeling that something was off. Even when he was celebrating with his parents, something struck him as strange. Takao simply shrugged it off for the moment and attempted to go to bed, but woke to a muffled commotion in the courtyard. Jumping out his window and keeping to the windows he found a member of the Branch Family and a member of the Main Family having a loud argument. Thinking that the member of his family would simply use the hand sign to inflict some pain for the Branch Family member to remember their place, he started to make his way back to his room but froze when the two turned on him, both their Byukugans activated. It only took him a moment to realize that they weren't looking at him, but at his mother who appeared at the door a second later. When she demanded what they were doing out causing all the noise when the family was trying to sleep, they attacked. It was a reflex, barely a heartbeat later, he threw himself out of the shadows in front of his mother. He was accustomed to being hit with the Eight Trigrams, 64 Palms from his father, but being hit with it by two members ricocheted intolerable pain through him. His chakra points were punctured at twice the speed, and the two didn't hold back, unlike his father. The two then thrust a Gentle Fist into his stomach, sending him flying into and through a wooden wall of the household. That attracted the entire family to the courtyard. Dozens of Hyugas flooded into the grounds in less than a minute, but by then, the two rogue ninjas have fled, leaving the mother to tend to her son. It was found that he fell into a coma when they sent him into the hospital. Three days later, when he woke, Takao was devastated. Some of his chakra points were permanently closed, disabling him from being able to do Gentle Fist and his chakra control decreased almost all the way back to how it was when he was a Genin. The regression disappointed the entire family, who held him to a high regard it was then that his mother decided to take him under her wing. She was formerly a weapons expert and somewhat felt guilty that he ended up like this, he did throw himself in front of her after all. It was from her, that he mastered the art of duel wielding, and his father gave him his twin blades for his 18th birthday. She wasn't as merciful as his father, even leaving a few scars across his face that concerned his father to death, but his mother simply waved it off, stating that they gave him character. His father also taught him everything he knew of taijutsu from his former Sensei, which made Takao depend somewhat more on his physical attacks than jutsu overall. He was truly thankful to both of them, but despite that fact he found it hard to show his feelings ever since that night. Not too long after, he passed the Jounin exams with ease, being able to take the test by himself. Barely 2 years passed before the Hokage offered him a spot in the Anbu. He enjoyed the rank for all the high rank assassination missions, but having to wear the mask at all times and not being able to show what little emotions he already shows, he thought it'd be best for himself to quit the Anbu. Lately, however, Takao's loyalty's been split between Konohagakure and Kumogakure.
------------------------------------------------------------------------
Clan:
Hyuga
Weapons:
Twin swords, his father had specially made for Takao's chakra type.
Chakra Type:
Lightning/Wind
Kekkei Genkai:
Byakugan
Description:
Byakugan
Techniques:
Senpuuken (Wind Style: Hurricane Fist)
-A vortex of wind shot out of the users fist wind he punches. Able to be used for as long as the user has chakra.
Kyuuten no Raikiri (Heavenly Lightning Cutter)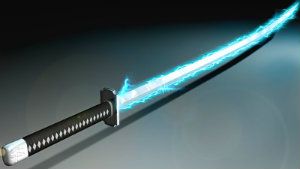 Description: Upon completion of this technique, the user condenses his chakra into his hand and turns
it into a long blade of lightning. Thus formed, the kyuuten no raikiri has the same
characteristics as a katana, in which the user is automatically proficient. -http://nwnnaruto.forumotion.net/t11-lightning-jutsu-list
Blades of Wind/Lightning
-During the three years of training with his mother, he found that he could concentrate chakra into the swords. While he was practicing his swings, he pushed himself to be able to control a decent amount of chakra into his blades. To his utter surprise, when he released particularly strong swing, a crescent shaped form of chakra flew across the training field, effectively cutting a couple trees. Later on, when taught his second chakra type, lightning, he found himself being able to send the same crescent shaped energy, but created solely from lightning.
Dance of the Crescent Moon
-The user creates three shadow clones, and each one of them assaults the enemy from a blind spot. The attack occurs on three fronts simultaneously, so it's almost impossible to catch them flat-footed. Furthermore, the mighty attacks are so severe that receiving a blow even from one among the three will inevitably result in a fatal wound. In addition, because of the magnificence this ninjutsu projects as they jump at the opponent's upper body in an orbital pattern, the elegance of which is reminiscent of the shape of a crescent moon. -http://naruto.wikia.com/wiki/Dance_of_the_Crescent_Moon
Black Lightning
-This technique didn't come easy for Takao to learn. He was travelling through the Kumogakure when he saw the black lightning shot into the sky a while away. Stopping at the spot he activated his byakugan to find the source of the oddly colored bolts, he found the Raikage testing out the jutsu by shooting into the sky. Takao watched as the large, powerful man read the inscriptions of a scroll that had the instructions for the technique. Completely intrigued by the jutsu, he sent a Blade of Wind into a tall earth spike, not entirely cutting the rock, but it was enough to cause a small landslide. It was enough to catch the Raikage's attention, and while he went to investigate, Takao quickly read the scroll and placed it back the way it was before he read it.
- Black Lightning is a unique form of Lightning Release utilised by the Third Raikage, who passed it on to Darui.[1] Not much is known about it but as the name suggests, the lightning produced by this ability's techniques is black in colour. -
http://naruto.wikia.com/wiki/Black_Lightning