---
" Call me Shinji; That is what my family calls me, what's good enough for them is good enough for you"
---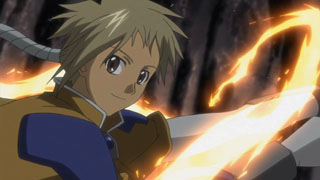 Age:
12
Gender:
Male
Birthday:
15th of November
Height:
4'11
Weight:
109 ibs
Blood Type:
AB
Village:
Konoha
Rank:
Genin
Classification:
"The Popular Icon"
Academy Grad. Age:
12
Chuunin Prom. Age:Jounin Prom. Age:

Personality
Shinji as a noble is first and foremost an actor. Charming and courteous he may be however his need to be so is often not so noble as other may thing.
Shinji was raised with the expectation that he would lead and others would follow. Even in an environment supposed to bring students together as equals private education and a sense of mission where enough to carve him a place as the top of what was academy society.
Shinji is a clever and independent personality however he is also a servant to his drive for popularity as are his admirers… even more so. Shinji for all his kindness also brought much cruelty to those few who did not "fit in", to his rivals in the great popularity contest Shinji ether recruited them as his lieutenants after he "persuaded" them of the benefits or made sure those who would not submit would be "exiles" from social life by the end of a working day.
To other outcasts Shinji delivered a similar if not rougher treatment, especially to peculiarities such as Uchiha Tsukiya and Kairi Yuhi. He is by no means a bully and never saw that simpler craft as beneficial to his standing however, cronies and easily influenced buffoons alike gave him all the muscle he needed to push somebody around. In this way, even without lifting as much as a finger Shinji often caused much greater damage with his words then any first could do.
With the time in the academy now at and end Shinji's confidence has been shaken; Shinji thought he would be placed on a team with some of his many admirers however to his surprise he had been teamed up with those two students he had so far suppressed and persecuted.
Shinji is unsure how he may maneuver in this unfavorable situation, although his surface thoughts are full of the petty bravado of a noble and how he will be able to cower these nobodies to his line of thinking deep down he is beginning to understand that his reign as "king" is drawing to a close.
---
Isamu or "Shinji" as he likes to be called was groomed to be a public figure since his birth twelve years ago. He was the younger of two sons born to the family in that day so while his older twin became the successor to the family's dynastic and state duties Shinji was branded as the military
"right hand" of the future. As a member of the country's nobility it was and even still is the duty expected of him and his fair privilege. Although he was always intended to follow the path of the Shinobi and not that of the dynasty ,Shinji was taught all a member of the Daimyo linage was expected to know.
Shinji was taught music, dance, speechcraft, swordsmanship, horsemanship, royal protocol and the many other required topics considered basic education in the court. When Shinji arrived to the academy where his ancestry did not matter as much the education he had received however made all the difference.
Shinji became quite popular among his peers; first because of his civil manner and charm, second because of his confidence and initiative and lastly when words became actions. Shinji was responsible for the reestablishment of the long extinct academy newspaper and its sudden rise to popularity, for numerous improvements in the student's well-being from the enhancement of the academy's cafeteria's menu to simple class decoration.
Shinji eventually became one of the two elected students tasked with representing the entire academy and acting as chairman for the many class councils of the different age groups. In his official capacity Shinji put much of his knowledge into practice and was able to also meddle with the laws already In place to allow him an unprecedented four terms as chairman and the relegation of the second chairman to the role of a subordinate.
Shortly before the end of his training, Shinji's father and most of his close family left Konoha for the capital in order to assume the position of Minister for the treasury to the lord Daimyo. Shinji missies his family, especially his twin brother however he has all the support he needs from the family estate in Konoha to complete his training.
---
Tailed Beast:
-
Clan:
(Related to the Senju]
Weapons/Tools:Chakra Type:
Fire
Kekkei Genkai:
-
Description Of Your KG:
---
Signature Techniques