Mitsuki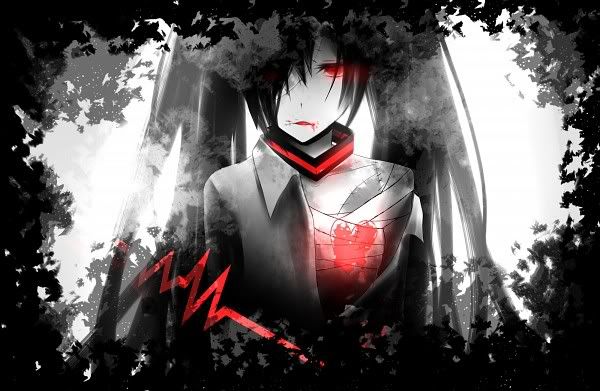 Role
third member of the Akatsuki.
Gender
Female
Age
18.
Personality
Mitsuki is well... a emotionless shell. Her voice holds no emotion, and her eyes are rather dull. But at times she would smirk like a sadist as she kills. She is rather scary but is it her true self? No it isnt. Mitsuki is actually the mature, kind and quiet girl from the Yuki clan, until she joined the akutsuki. She couldnt risk someone thinking she was a softy and continued to hold a facade/.
Skill(s)/Abilities
She has ice release, and her nature type is ice release, wind release, water release, and a bit of fire release. [she is working on it] She is extremely fast and is a good charkra user. She is fairly good at hand to hand combat. And she is excellent at weapons.
Likes
Her family, the dark, her kekkei geneki, ice, the cold and her weapons.
Dislikes
arrogance, the past, leaving her loved ones, the heat,and super sweet foods.
Phobia
Dying, not able to achieve her goal, and being hated by her loved ones.
History
Mitsuki was born in the Yuki clan, she was a royal blood as well as her twin sister. Though she wasent meant to be born. she was the "extra". Her sister Akira was supposed to be the only heir. People treated Mitsuki as a outsider, but her sister Akira, still young, didnt understand and cared for Mitsuki. Mitsuki loved her, and protected her from others. When they grew older, Mitsuki became stronger then Akira. The clan members reconsider their choice in heir and was going to pick Mitsuki. Akira was enraged, as she grew she found out she was the chosen heir.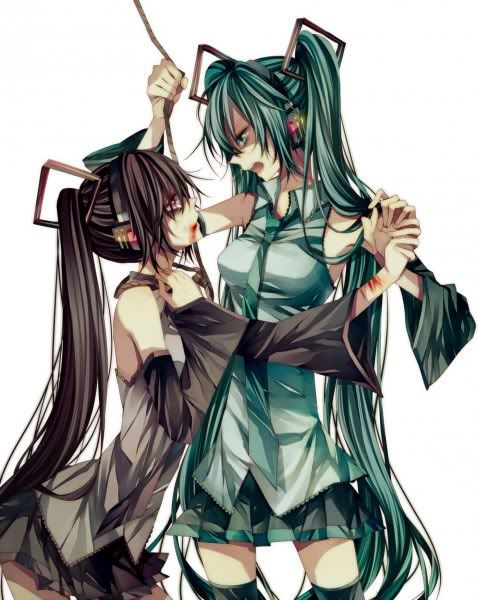 Now it was going to be taken away from her! akira soon formed a plan, and took in the 7 tail bijuu for strength. Mitsuki got attacked by Akira directly, not able to defend herself and not wanting to attack, she supposedly died. Akira left and told the clan "it was a terrible accident" Everyone believed the lie, so Mitsuki ran off to the Akutsuki. Mitsuki thinks she hates her sister, but she still holds love for her.
Clan?
Yuki Clan
Hex Code
#FF0000
Other
At the verge of death near the base, her heart was stabbed but somehow she survived but not for long. The akutsuki gave her a "heart" sadly it wont last long.. [the pic above shows it]
The Kill
[might be changed]
What if I wanted to break?
Laugh it all off in your face
What would you do?
What if I fell to the floor?
Couldn't take all this anymore
What would you do?

Come
Break me down
Bury me, bury me
I am finished with you

What if I wanted to fight?
Beg for the rest of my life
What would you do?
You say you wanted more
What are you waiting for?
I'm not running from you

Come
Break me down
Bury me, bury me
I am finished with you

Look in my eyes
You're killing me, killing me
All I wanted was you

I tried to be someone else
But nothing seemed to change
I know now, this is who I really am inside
Finally found myself
Fighting for a chance
I know now, this is who I really am

Come
Break me down
Bury me, bury me
I am finished with you

Look in my eyes
You're killing me, killing me
All I wanted was you

Come, break me down
Break me down
Break me down

(You say you wanted more)
What if I wanted to break?
(What are you waiting for?
I'm not running from you)
What if I, what if I,
what if I, what if I...
(Bury me, bury me)