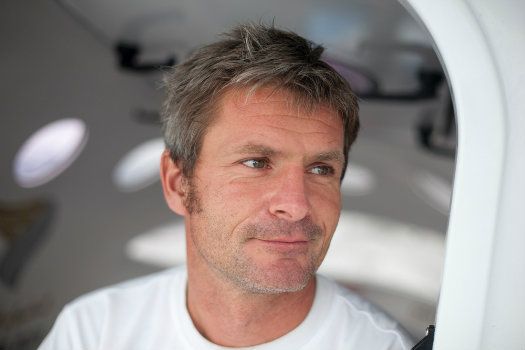 Name:
Marcus Gladys Bergman
Age:
41
Height:
6'2
Weight:
183lbs
Eyes:
Hazel
Hair:
Light Brown/Greying
Position on Ship:
Doctor
Biography:
Marcus was once accused of being too lucky because he was allowed to enroll in school despite having missed the deadline. He graduated seventeenth in his class for his postgraduate degree, accused of plagiarism for his doctoral research thesis and finally dropped out of medical school to marry the only woman he had ever loved; perhaps in that regard he could consider himself lucky. Acting upon his wife's harassment he did finish his studies with two doctoral specializations in molecular virology and immunology; lofty degrees put to great use by his father in law a hospital administrator. Marcus was given a position within the hospital as a diagnostic specialist in laboratory medicine.
He desperately wanted meaning in his life and drowning in tedium for sixty hours a week left him unfulfilled. Marcus had wanted to discover something new, to be a pioneer; to matter. Working longer hours to supplement his side projects his home life suffered and soon the woman he married became a stranger. It was a phone call at 0233 that stirred Marcus from a work induced trance, an unfamiliar voice apologizing and saying his wife was dead; murdered the voice had said. He was called to identify the body; saw the strange person under the thin sheet, the man remembered that little scar under her hairline where she was beaned with a hail stone. He had laughed, even through she cried like hell. Marcus could recall those lips and how many times they said "pick up milk" only to fall on deaf ears. He saw the wound on her neck; the three-inch cut, so deep that he saw part of her vertebrae poking out like a baby tooth stuck in an apple. Marcus wanted to cry but in truth he felt little as his hazel eyes peered into the woman's milky blue eyes that would never see another sunrise.
A year had passed in a grey haze nothing gave him pleasure any more not even his work; escape was his only option, Marcus felt like guilt was perhaps not space capable. Using his connections he found his way onto the roster of a vessel called Salient, its destination: Far away. He was a capable doctor surely enough so to inoculate sailors and treat cases of the sniffles. Marcus packed light; clothing and a framed picture of a woman he knew once, a woman who was now dead.
Personality:
Diligent in his work and not so much at establishing relationships. He was personable but lacking the connectivity, the familiarity that most humans shared. He didn't care for much; Marcus detested literature, even more so than music. He found art nonsensical, film pedantic and socializing boring. It wasn't always like this, but this was his life now; food was simply sustenance and life in general was a measured collection of bodily functions.