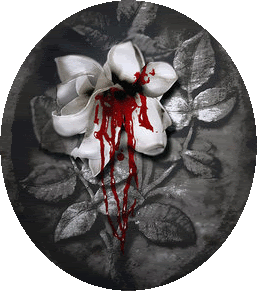 What if I told you we were still here..trapped in our minds..Facing our worst fears and nightmares..Forever.
She opened her eyes too see a blinding light but then everything focused her mother crying and running after the nurses who were pushing her on some sort of cart her father calling after her mother her younger brother who always said he hated her try desperately to hold onto her hand as the door into the operation room opened she tried to tell them she would be ok but her mouth was too dry she tried to get up but her body hurt and every muscle ached She watched the door close out her family where was her baby sister???

She watched as the blinding light was turned on and doctors in mask leaned over her inspecting her like some kind of lab rat a sudden dizziness fell over her and every thing around her faded to black and white then gray and finally nothing but black and voices then nothing at all only the sound of her heart pounding in her chest like a drum to a slow rhythm that still rang in her ear...

She later woke up to the sound of her mother arguing with the doctor "What do you mean there nothing more you can do for her" her mothers frail voice shook with rage "We have tried everything nothings worked... im afraid to say she is in... a Coma" the doctor sounded sad "A coma... im not in a coma im right here" she looked around everything around her was black all but a light that was shinning above her like a spotlight the voices were coming from there "A coma... no thats impossible" her mother said shakily "im afraid so her mind has completely shut down for her its like an endless black tunnel" the doctor continued flipping the pages of his chart "you mean she wont dream she just gonna do nothing" her mother said her voice dripping sadness "im terribly sorry miss " The light disappeared "im not in a COMA MOM DAD ANYONE LET ME OUT OF HERE" her voice echoed then faded along with her..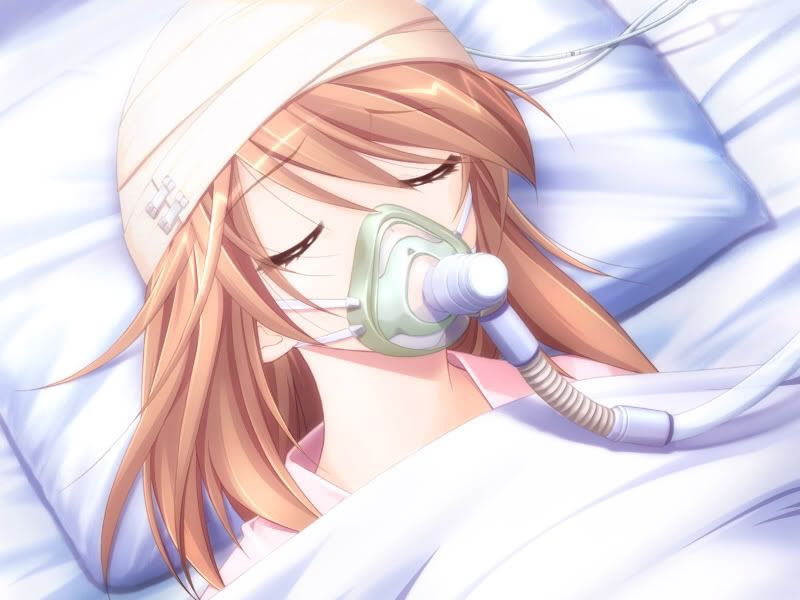 That's how it all started for young Emma Grim her and her family were headed to Las Vagas her dad her mom her baby sister and her annoying 9 year old brother it would have been the best vacation of there lives if car had not hit the side Emma and her new born sister were sitting on she remembered the screeching tires the smell of burning rubber the calls of her parents and brother the dead look on her baby sister if only the driver in the other car had not been a drunk fool she would be awake and not in a coma and her sister would be alive but Emma was not in a coma of endless black for some reason... it seemed as thorugh her mind still worked she still dreamed only problem was her dreams become reality and they can kill her but Emma is not alone several other teenagers are trapped inside there minds like her funny thing is somehow there minds are connected Emma is the newest one she knows there's a way out so she is trying to find other teenagers trapped inside there minds so they can find a way out only problem is to find the way out of there coma they have to face every nightmare dream and daydream they have ever had this leads them through mazes and puzzles lies tricks danger and mystery romance and love can they all make it out together or will there dreams swallow them hole...Okay so i want this to be a full rp in other words we go from begging to end! each person has deadly fears that they will have to face once everyone finds each other they'll start looking for the way out. The thing is that there is only 1 door to takes them back. and where their trapped is like a mini world full of everyones fears that they will have to face either by them selves..or together.Things can be added to the world or taken away. Yes you can get hurt or even die but everyone finds a nice weapon to use.Most likely everyone will have to face your five worst fears and then some. at the end when everyone wakes up their minds are still going to be conected and they'll be able to read eachothers mind and what not. In the rp if someone dies the other people can feel it cause all of their minds are conected. the biggest goal off all..HAVE FUN!!!!don't forget tese people could of gotten in the coma in any way. They could have gotten shot trying to save someone or they could have gotten into some kind of crash be crative with it please!!
Character's:(( There is only going to be 4 girls and 4 guys!! ))
Girls:
1: Emma Grim ( Played By Me! )
2: Open
3: Open
4: Open
Boys:
1: Resarved by October
2: Open
3: Open
4: Open
((Note: If you want me to reserve a spot just send me a private message also if this roleplay get a lot of attention i may consider adding more characters ))
Character Sheet:
Name:
Age: (16 to 18)
Gender: (male of female)
Crush: (not necessary )
5 biggest fears: ( Things like killer clowns of gint teddy bears with axes..be creative don't just put the dark! put giant man eating spiders!!! )
Weapon: (every one has have some sort of weapon but nothing like a a huge gun..use stuff like axes and what not. )
Personality: (be creative)
History: (How did you go trapped in your mind? what happened? )
Appearance: (photo or link please make it anime)
Rules:

Romance is encouraged
Be Creative
No godmoddling you may be stuck in your mind but you can still die and even get hurt physically if you die in your you die in real life but i don't want people dieing left and right k?
Follow the rules
HAVE FUN!!!!!!!!
Taking place in...
There are no characters in this universe yet!
0 posts here • Page 1 of 1
0 posts here • Page 1 of 1
Arcs are bundles of posts that you can organize on your own. They're useful for telling a story that might span long periods of time or space.
There are no arcs in this roleplay.
There are no quests in this roleplay.
Here's the current leaderboard.
There are no groups in this roleplay!
Welcome home, Promethean. Here, you can manage your universe.
Arcs are bundles of posts from any location, allowing you to easily capture sub-plots which might be spread out across multiple locations.
You can create Quests with various rewards, encouraging your players to engage with specific plot lines.
Settings are the backdrop for the characters in your universe, giving meaning and context to their existence. By creating a number of well-written locations, you can organize your universe into areas and regions.
Navigation
While not required, locations can be organized onto a map. More information soon!
There are no groups in this roleplay!
There are no characters in this universe yet!
By creating Collectibles, you can reward your players with unique items that accentuate their character sheets.
Once an Item has been created, it can be spawned in the IC using /spawn Item Name (case-sensitive, as usual) — this can be followed with /take Item Name to retrieve the item into the current character's inventory.
Give your Universe life by adding a Mob, which are auto-replenishing NPCs your players can interact with. Useful for some quick hack-and-slash fun!
Mobs can be automated spawns, like rats and bats, or full-on NPCs complete with conversation menus. Use them to enhance your player experience!
Current Mobs
No mobs have been created yet.
Locations where Mobs and Items might appear.
You can schedule events for your players to create notifications and schedule times for everyone to plan around.
Add and remove other people from your Universe.
The Forge
Use your INK to craft new artifacts in Never Ending Coma: Fears And Nightmares. Once created, Items cannot be changed, but they can be bought and sold in the marketplace.
Notable Items
No items have been created yet!
The Market
Buy, sell, and even craft your own items in this universe.
Market Data

Market conditions are unknown. Use caution when trading.

Quick Buy (Items Most Recently Listed for Sale)
There are no characters in this universe yet!
None
Discussions
Topics

Replies
Views

Last post
Most recent OOC posts in Never Ending Coma: Fears And Nightmares
I'm interested in joining, although the demand for (a) anime pics and (b) the, no offense, awful spelling and grammar in the OP makes me worry. At the same time, the concept's interesting enough. I'll probably be in as a boy.
Can I reserve one of the girls? :3 I'll have the bio done after school. x_x
I've submitted my character if he's okay. I wont be on again till thursday (sorry, have to go to london for a few days, no internet)
Well, it was difficult to get through the paragraph of run on sentences, but I love the idea of the plot! I think I mostly understand it, may I join as a Boy? Boy...whatever number, it doesn't matter to me.
This looks really interesting, and I'll probably be joining. One thing though, you really need to spellcheck and revise your intro. A hasty intro will scare a lot of possible players away.