---
---
---
---
⌈

How do you live life to the fullest? If someone answers that questions with a response besides 'I don't know,' they're wrong. We never knew if we've lived our life to the fullest once that life ends, so, unless you've come back from the dead, you'll never be able to answer to that person.

⌋
---
---
[url=link]

Artist || Song

[/url]
[url=link]

Artist || Song

[/url]
[url=link]

Artist || Song

[/url]
[url=link]

Artist || Song

[/url]
---
---
---
---
⌈

Challenge me to a fight, a drinking contest, I dare you, because no matter who you are, you have no chance of winning against me.

⌋
---
---
⌈Nickname⌋
Well, some call him by Captain, others call him by Hook, but his actual name is unknown.

⌈Age⌋
Unknown but appears to be 19

⌈Gender⌋
Male

⌈Race⌋
Mesmer

⌈Role⌋
Captain of Pirates

⌈Face Claim⌋
Spain | Hetalia
---
---
---
---
⌈

I've never flown before... Only been on the water and land... I think it'd be pretty damn interesting though.

⌋
---
---
⌈Hair Color⌋
Brown

⌈Eye Color⌋
Green

⌈Skin Tone⌋
Slightly Tanned

⌈Height⌋
6'1

⌈Weight⌋
158 lbs

⌈Physical Description⌋
Hook is just about any other average man you'd see walking around- Is what he says. He thinks there's nothing quite very special about him, and that he's almost like anyone else, although he has lost an arm. Well, before we go into his looks and build, why no discuss that? As we all know, Hook's arm was taken by Pan, thus giving him his current nickname, which he doesn't quite dislike honestly as its become his actual name now. The question is, which arm? It certainly looks like both his arms are in tact, right? Well, that's a lie. Hook has lost an arm, no doubt about it, but to which, he won't tell, and to how he looks so normal is another mystery that he'd rather not explain. Luckily for him, no one really asks, I mean, wouldn't it be considered to ask 'How'd you lose that arm?'

Moving along; Hook's build, as much as he denies it, is more than any average man. He's incredibly strong and well-built. It's not to the point that there's too much muscle, but enough to be considered attractive, as women from all over the continent will fawn over him. His whole body is nicely tanned, just slightly so its not too noticeable, but covered in scars, cuts, and bruises from training and battle injuries when he'll raid a merchandise ship. Usually, though, this isn't seen by most people because of his heavy clothing he'll wear in public, but around his crew, he'll often take these layers off until there's only a final thin one left where it can, on certain occasions, be seen. Just because I'm running out of room to type, I might as well quickly describe how Hook has short and messy hair, likely bed-head, that is colored a brown, contradicting his bright green eyes.
---
---
---
---
⌈

There's a rule if you're around me; if you dare lay a hand on my crew, without my permission, I'll kill you, without your permission, got it?

⌋
---
---
⌈Potential Interest⌋
While Hook does fool around with women, besides his crew, he's never felt attached to someone in that way, and therefore has none. But there is thought that he may grow attracted to Eloise Kingsley...

⌈

Skills
⌋
✦ Leading || Hook is a captain of a ship and crew, and they do raid other ships for merchandise. If Hook couldn't lead them well, all of them would have been dead by now.
✦ Fighting || Fighting is one of Hook's advanced skills as he's done it, along with clawing at the ground and taking beatings, ever since he was a kid to survive. It still comes in as a survival skill today.
✦ Planning || Hook is amazing at planning out battle strategies, but only does it when the situation calls for it. It takes him a day or so to think of an extraordinary plan.
⌈
Power Abilities
⌋
✔ Mesmer || Hook is a Mesmer, and, therefore, is able to bend other people to his will with little to no movement of his hand. He usually only uses it in difficult situations, but never on his crew.
✔ Erasing Memories || MAH BABY GAINED ANOTHER POWER Hook is able to erase any sort of memories at his will. He doesn't do it very often, seeing how it drains his energy by a lot and makes him tired.
✔ Implanting Memories || Yes, Hook can also create memories. He is able to implant them into someone's mind, but, just as mentioned before, Hook doesn't do it often. He doesn't like tiring himself.
---
---
---
---
⌈

Buy me a drink, and I'll buy yours, yeah? While we're at it, might as well hire a beautiful woman to serve us, right?

⌋
---
---
⌈Other⌋
-(Inside Joke) Hook's birthday is March 16th
-Hook's original name as one of the Lost Children was Gin, after his amazing talent for traps. However, he's abandoned that name and now goes by Hook. Even the mentioning of that name makes him go completely silent.
-Hook has noticed how Soleil sneaks off every now and then, but has made no mention that he is aware, or has made a move to stop her however. In fact, he has other intentions because of this.
-Hook has also caught glances of Luna as a shadow that seems to stalk him and his crew from time to time, but has no clue who she really is, and makes no attempt to find her, however, despite his curiosity to the feeling that he's being watched.

⌈

Habits
⌋
❖ Banging His Weapon on the Ground || Hook usually does this then he's bored, and usually, he does it to a familiar tune that he likes.
❖ Drinking || Well, what pirate doesn't drink? It's usually with his crew that he'll loosen up and drink around them, usually to celebrate something.
❖ Staring Out Mindlessly || It's often he'll do this on his ship, but he'll stare out into the distance, or into the ocean, mindlessly, not even thinking.
⌈

Likes
⌋
♥ Drinking || I do recall this being explained.
♥ The Ocean || Hook admires the ocean, the color, the view, even the smell. It's like a second home to him.
♥ His Crew || His crew may not be very big, but that's because there's only so many people who he is able to trust.
♥ Music || Music is something Hook finds essential since its what he pretty much enjoys most over everything else.
♥ Adrenaline Rush || If it's risky, it'll be something Hook will take interest in.
♥ Women || Are there really any words needed for this explanation?
⌈
Dislikes
⌋
✘ Peter Pan || If someone cut off your arm you'd kinda hate them, wouldn't you?
✘ Gloomy Days || Hook says it makes traveling by sea less exciting since the waters are usually rough and grey.
✘ Losing || Hook is a competitive man, and if he looses, of course he'll be brought down by it.
✘ Hangovers || Seeing as Hook drinks, its only likely that he'll get drunk once or twice, but the hangover, in his opinion, is the worst.
⌈

Strengths
⌋
✪ Strategy || Strategy has always been a big thing for Hook, although he doesn't do it for small raids since it takes a lot of work to plan.
✪ Weaponry || While Hook often uses a halberd or sword or gun, he is superb at using any other weapons there are.
✪ Manipulation/Deception || It's almost never his crew, but Hook will manipulate and deceive people to get his ways.
⌈
Weaknesses
⌋
⌘ Stubborn || His stubbornness can be childish at points, but at other points, it can be deadly.
⌘ Competitive || Hook is very competitive, whether its a chess game, or drinking a pint of alcohol the fastest.
⌘ Driven by Hate || Hook is still angry at Peter for what he did in the past, and once hearing news of his location, nearly nothing can stop him.
⌘ His Crew || However, contradictory to how Hook is driven by hate, his crew means nearly everything to him. If they were held hostage, even the hatred would disappear just to protect them. Even as a villain, Hook is still a person.
---
---
---
---
⌈

We sail, we raid, we drink, and then we sail more. That's basically the life or a pirate; living life on edge and never knowing what'll happen to you. But you could say that's the fun part.

⌋
---
---
⌈Personality⌋


Reckless

|

Prideful

|

Sarcastic

|

Dark


Despite Hook having the physical state of an adult, his mind is only half of that. The other half, however, belongs to a 7-year-old child. Hook is a very reckless person, especially in battle or when he must make a decision. He gives little attention to the future and hardly plans anything at all unless absolute necessary. Hook believes that he doesn't need to concern about the future. Even dying isn't something he's afraid about, as Hook believes it to be another step to the unknown future.

Hook is also very prideful, which is, perhaps why he's so competitive. He takes pride in the most big things that he does, like taking ships and their supplies, and sometimes the smaller things like winning a game of chess. Luckily, there is a lighter side to the captain of pirates because he's so sarcastic. Especially with his own crew, Hook is very loose and comfortable with being a normal person around them. He can easily laugh and grin and smile and be the child he still wants to be with them. But, unfortunately for him, that childhood he so badly wanted back, would never come back to him.

Because he no longer has that childhood, Hook can be a very dark person. He's very manipulative, deceptive, and uses people to get his way, especially to get to Pan. Hook believes that, as he was once taken under his wing, Pan had shattered him after getting rid of all the Mesmers but him, and removing his arm, thus leading to his current hatred for him. Sometimes, Hook believes that it's what keeps him alive, his hatred for Pan, when in reality, it's not. But he is so clouded by this hatred that, when hearing of Pan's location or state of being, Hook becomes outraged and will do anything to finally get the chance to kill him. At some points, Hook won't realize that he's putting himself, and sometimes even his crew, the people most important to him, in danger. Its one of the broken parts of him that may never be healed.
---
---
---
---
⌈

A boy sees the world in color, but a man will see the world in grey.

⌋
---
---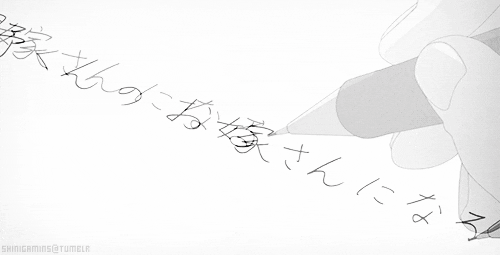 ⌈History⌋
Hook's story has been told in many ways. Some say he was always a pirate and was born from the sea instead of by an actual parent. What a lie. Some say he just suddenly appeared from the nowhere and took in these children as his crew. Another lie. Others think that he's a coldblooded murderer who does nothing but kill and steal, just as any stereotypical pirate would do. Yet again a lie. In fact, all of those are false. The only ones who know of Hook's true past are Peter and few of the Lost Children. He is not even able to tell his crew about his past as he chose to forget it all, and when being asked about it, his simple and only excuse is 'I don't seem to recall having one.' He's a liar too.

A long time ago, when life was still colorful and great, Hook used to be apart of the Lost Children underneath Pan and lived by being called Gin. He looked up to the man, like a role model, an older brother, and sometimes even as a fatherly figure. Pan was like his god, he'd listen to him without a second thought and do anything he wished to be done. Gin was very much an innocent person then and, like the other Lost Children, still had the heart of a young boy rather than the adult he always appears to be. Back then, his tall and muscular figure was always mistaken to be a very serious and distant young man, but after meeting him, it was obvious that Gin was still a child in heart and mind.

Gin was insanely different between before and currently. Back then, Gin was actually quite shy, especially around the girls. He had trouble approaching them, and always stuttered when he spoke. He was like a giant among the others, but a very small giant, actually. Because of how timid he really was and how easily embarrassed he was able to become to easily, no one was threatened by him in the least bit. No one was even bothered by his Mesmer powers, seeing as he was not a human or a regular person like the others. He never used his powers to hurt anyone, and had never gone out of control. He was kind and loved.

Until that happened.

Pan had suddenly decided to get rid all Mesmers, and that included Gin. What did he do? Where did he go wrong? He never hurt anyone, and never had intentions to do so. Maybe that's why he was let off the easy way. The easy way was basically Hook being able to live, unlike all the other Mesmers in the world, but he lost an arm in the process and had to leave the Lost Children, his one and only home. After losing his arm and bleeding heavily, Gin was frightened. There was no where to go, no one to turn to for help. He was completely alone in that wonderland, and everything had instantly become black and white. The world of color he once knew faded and disappeared into a melancholy and cruel monochrome world.

Somehow, Gin managed to survive and was alone for at least three months, surviving out of the sight of Pan and the Lost Children. Over that time, hatred developed, and he became a dark man, no longer a boy. Angry with a name he was given by a man who had almost killed him, Gin threw away that beautiful and delicate name for Hook and created himself a title; King of the Pirates. He found himself a ship, and snatched away fallen humans from the outside world to use for his own purposes as a crew. He mislead most of them with false information to gain their trust, all to get revenge on Pan and the Lost Children for what they had done to him. However, over time, he's found himself growing on his crew more than he expected and loosened up around them as well. But those thoughts and horrid memories of abandonment by his first and trusted family are still embedded deep within his mind and the aura for revenge still amuses him to this very day. He's gotten news after those years of sailing out in the sea that Pan is looking for those three heirs. Lucky him. Its finally a chance to strike back and get everything he wants from Pan, including getting him down on his knees, and taking his head.
---
---
⌈

I want to go back to being that happy boy I use to be. But that image is one I can't remember, as it was stolen by the man I aim to kill.

⌋
---
---