---
---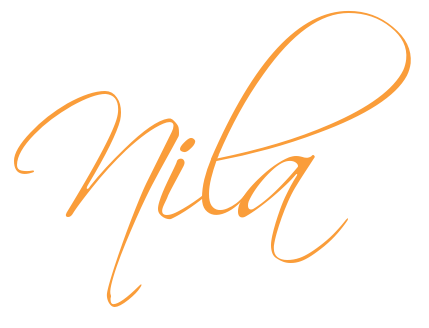 ---
---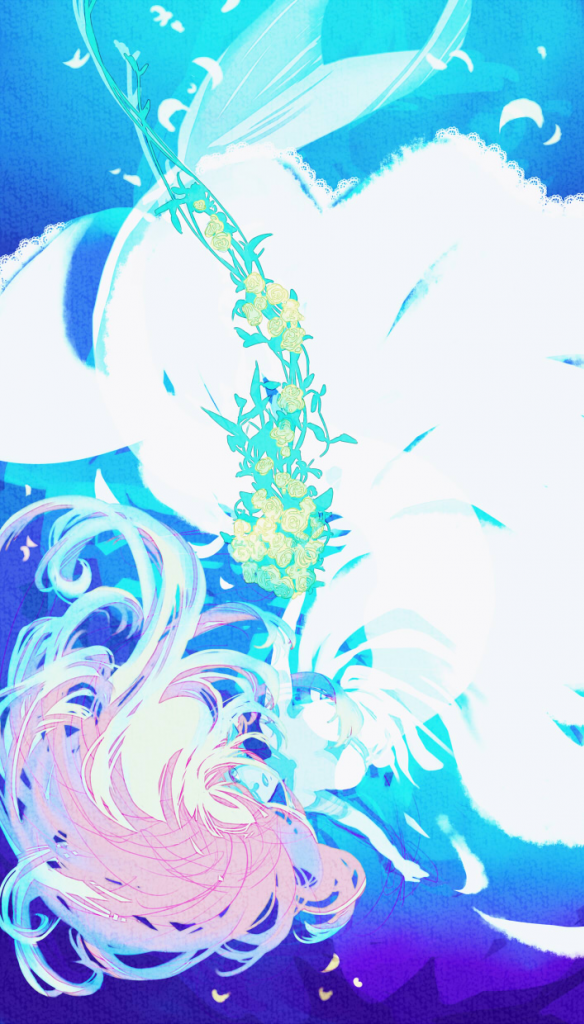 ⌈

"You filthy dirt balls! Come closer and I'll bash your head in with a rock!"

⌋
---
---
[url=link]

Artist || Song

[/url]
[url=link]

Artist || Song

[/url]
[url=link]

Artist || Song

[/url]
[url=link]

Artist || Song

[/url]
---
---
---
---
⌈

"Dare lurk closer I see. Turn a blind eye toward me, and you'll see what happens."

⌋
---
---
⌈Nickname⌋
Vanilla

⌈Age⌋
Eighteen Years Old

⌈Gender⌋
Female

⌈Race⌋
Sea-Dweller

⌈Role⌋
Children of the Sea #2

⌈Face Claim⌋
Megurine Luka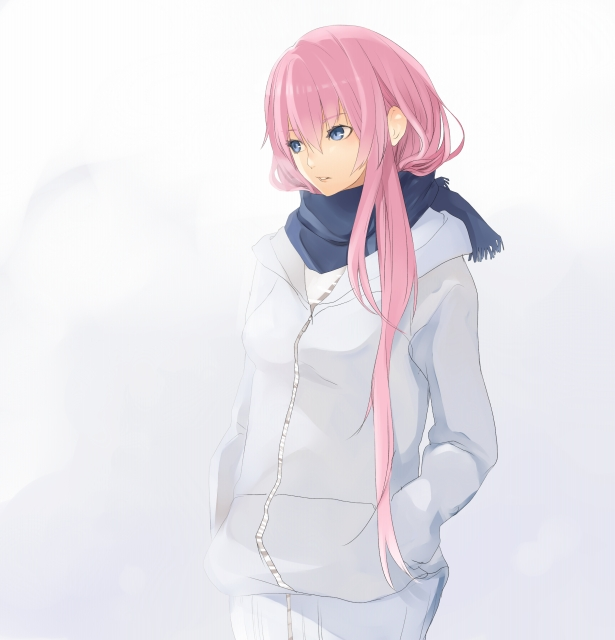 ---
---
---
---
⌈

"Your braver than I thought, for a puny creature like yourself"

⌋
---
---
⌈Hair Color⌋
A lightly colored pink.

⌈Eye Color⌋
Light Blue

⌈Skin Tone⌋
On the fairer side of the skin tone scale.

⌈Height⌋
Five feet, and seven inches.

⌈Weight⌋
115 pounds while in human form. 130 pounds while in mermaid form.

⌈Physical Description⌋
Nila has silky pink hair that flows down to her waist. When dry her hair is sleek and straight, but when damp or wet it has a little bit of a natural curl to it. Unlike most sea-dwellers Nila lacks the flowing arm fins, and some personality characteristics they normally possess. This is because she is 10% more human than she is mermaid. The opposite goes to her twin, Nereus, he ended up having 10% more fish in him. Because she is more human, it is harder for her to breath under water when in her sea-dweller form. It is very a very similar condition to the human asthma. Nila's build doesn't show any prominent muscle, if anyhting it is mostly plush. [font]
---
---
---
---
[font=choice of font]
⌈

"Do you want to see all of my skills, and powers? Well first I'd need a test subject. Any Volunteers?"

⌋
---
---
⌈Potential Interest⌋
potential here

⌈

Skills
⌋
✦ Controlling Sibling || She is very skillful at handling her foolish twin brother.
✦ Hand-To-Hand Combat || Because of her strength Nila has found it more effective in wounding her opponent.
✦ Lying || She tends to use this method of escape more often than not. It is as almost as easy as breathing. {you can add more skills}
⌈
Power Abilities
⌋
✔ Water Manipulation || The basic power of all sea-dwellers, having the ability to manipulate water.
✔ Under Water Kisses || Both she and her brother share this power. If you basically breath in someones mouth they have the ability to breath underwater for a certain period of time.
✔ Moisture Giving || Nila can put moisture into objects, making them rust, and mold. With some objects if the water pressure is high enough she can make the objects explode. If she uses this power to much in her mermaid form it will force her to change into her human form. {continue this format for more abilities}
---
---
---
---
⌈

"Quirks? Hmm let's see. Well I have a habit of eating people. Wait. Does that go under habit, or like?"

⌋
---
---
⌈Other⌋
Nila is twins with Nereus.

⌈

Habits
⌋
❖ Knuckle Cracking || Be she nervous, furious, or exited Nila constantly crack her knuckles.
❖ Yawning || Does this when she is bored,or even sometimes randomly.
❖ Nail Peeling || Having long nail irritates Nila, so she tends to just rip them off. {continue format for more habits}
---
---
⌈

Likes
⌋
♥ Warm Climate || She feels relaxed and more cheerful when being cocooned in warm weather.
♥ Jellyfish || Though she knows better than to touch the exotic creatures, she watches them in silent awe.
♥ Colors || Nila finds herself in a more pleasant mood when surrounded by vibrant colors.
⌈
Dislikes
⌋
✘ Cowards || She has no mercy for puny creatures who possess this characteristic.
✘ Nudity || Because when she transforms she is naked, she often has pairs of clothes hiding in bushes at the shorline.
✘ Eating Humans || Though she tells people she eats them, that's only to make them scared of her. She really thinks there the most disgusting meal, and eats only seafood.
---
---
⌈

Strengths
⌋
✪ ROCK CRUSHING!! || (Haha sort of) She, like all the sea-dwellers possess great strength. Probably even enough to crush a larger rock.
✪ Intimidation || She uses this as one of weapons, mostly to have people not bother her.
✪ Swimming || Because of her smaller sea-dweller size Nila is especially good at swimming at a fast pace.
⌈
Weaknesses
⌋
⌘ Bad Breathing || Having 10% more human in her, she finds it a little more difficult to breath underwater. Kind of like having asthma.
⌘ Jealousy || It doesn't take much to make her extremely jealous.
⌘ Short Temper || The smallest things can set her temper off.
---
---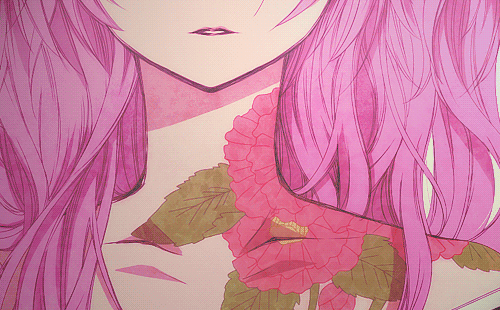 ---
---
⌈

"You think I'm cruel? Well that mind will think no more when I'm through with you."

⌋
---
---
⌈Personality⌋


Blunt

|

Brave

|

Blusterous

|

Humiliated Easily


Nila would rather be blunt, and speak her thoughts rather than keeping them tucked away inside. Keeping thoughts in to her makes her feel like somethings clawing at her from the inside. Along with being blunt, speaking her thoughts often means her characteristics are more on the loud side. Being Blusterous when talking is a norm for her. Instead of shying away into the dark she wants her presence ti be known the others. Even if it means being seen as rude. Nila is one of those people who don't think before they leap. She never processes her thoughts, she just acts. Sometimes Nila will even dare herself to do reckless things just for the fun of it. Because of this some people misunderstand her recklessness as bravery. When caught making a stupid mistake Nila can get humiliated easily. Her face will make the same shade as her pink hair. This is one reason she doesn't like transforming into a nude human form.
---
---
---
---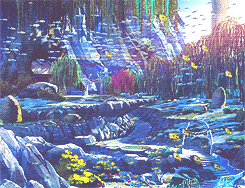 ⌈"Why look back on the past when the present is all that matters?⌋
---
---
⌈History⌋
(Discussing with Angel.)
---
---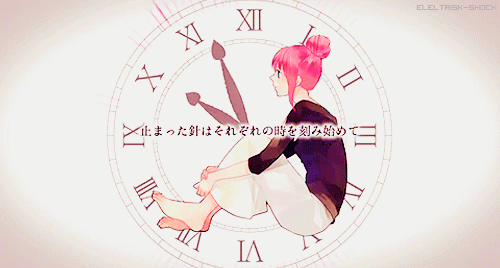 ⌈

"See you around filth!"

⌋
---
---