---
---
---
---
⌈

There is a heaviness, a weight, a mountain, a beast, a rope around my neck. It grips its chains around my ankles and anchors me to the ocean - close enough to breathe but not enough to live.⌋
---
---
Nano || No Pain, No Game
Kodaline || The Answer
Jonathan Rhys Meyers || This Time
Valshe || Soundless Voice
---
---
---
---
⌈

Call me whatever you want; I won't respond.

⌋
---
---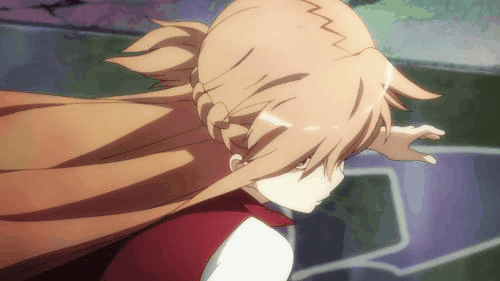 ⌈Nickname⌋
Aerlyn || Nobody actually calls her Sora, only Aerlyn at best. As Guardian to the Heir, Sora does not technically have a last name. Instead, Aerlyn is a combination of two ancient Fae words, Aer, meaning half, and lytha, meaning light.

Child of Light and Stars || The name given to a Faery born only once every few eternities with eyes that rage like supernovas and the power to weave light. They are the appointed Guardians of the Heir to the Children of the Woods.

Dusk || Where light becomes darkness. Following the disappearance of the Heir, Sora came to be known as Dusk, a variation of 'Aerlyn' or 'Half light,' for her failure to protect the Heir. The Fae no longer believed in her and Sora's life force and magic began to fade. The Faery of Light and Stars was dimmed.

⌈Age⌋
15

⌈Gender⌋
Female

⌈Race⌋
Fae

⌈Role⌋
Guardian to the Heiress of the Children of the Woods

⌈Face Claim⌋
Asuna Yuuki
---
---
---
---
⌈

They tell me the world is black and white but it isn't. It's grey. It's a never-ending shade of grey.

⌋
---
---
⌈Hair Color⌋
A gingery caramel in her Fae form and a brilliant coppery gold in her human

⌈Eye Color⌋
Incandescent fire

⌈Skin Tone⌋
Light with a soft olive undertone

⌈Height⌋
5'5"

⌈Weight⌋
106lbs

⌈Physical Description⌋
Stars burned, perished and raged in her eyes, billions of atoms from the beginning of time coalescing into two orbs that gleamed like supernovas. They burned unblinking beneath the shade of a leaf, watching him. His head was tilted towards a wandering voice, his eyes failing to see the strands of pure golden light that cascaded down the Faery's back, rippling like an incandescent waterfall. Still, she was not as bright as the other Fae, rather, she was a dim suggestion of one. Her wings stretched from her narrow spine, billions of fine bones bursting in a hypnotic curtain thinner than paper. It fractured the light that streamed through its translucent skin, a kaleidoscope of rubies and ambers that shone like flames. Yet, they were limp. Useless. Pretty ornaments with no other purpose but to weigh her down.

The boy turned and caught a glimpse of light in the greenery. He stepped forward; she stepped back. The light disappeared and he walked away. Where the Faery was, a girl crouched instead, hidden and shivering in the cold. Collarbones cut sharp lines between her bony shoulders as her ribs pressed against her skin. Orange-brown hair curled softly against the nape of her neck, falling in large ringlets down her back. Her lips were the shade of berries, a deep crimson that dipped into a sharp cupid's bow on her upper lip. Dimples appeared in her cheeks as she pursed her lips, her slim, upturned nose turning away from the boy.
---
---
---
---
⌈

When you're trapped in a room with no doors, make one out of axes and rage.

⌋
---
---
⌈Potential Interest⌋
TBA

⌈

Skills
⌋
✦ Weaponry || Being the Guardian - or Faery Godmother - of the single most important person to the Children of the Woods, Sora is incredibly skilled in all manner of weapons. However, she favours knife work and archery.
✦ Extreme survival || Another aspect of her Guardian training, Sora is able to withstand everything from severe weather conditions to torture, all for the purpose of protecting the hire. For example, she can survive weeks with minimal food and water in the event that she is with the Heir and they only minimal resources.
✦ Scouting || She can "make rabbits out of rocks" and find anyone, on land, sea or air - except the Heiress, it seems. She knows Neverland inside out and can find supplies and places wherever she is.
⌈
Power Abilities
⌋
✔ Agrokinesis || Although not her primary magic, she has basic control of the ability that is most common amongst the Children of the Woods, allowing Sora to manipulate plant-life.
✔ Elemental manipulation || This ability allows her to manipulate the four elements: earth, air, water and fire.
✔ Photokinesis || Sora's predominant and strongest power allows her to manipulate and bend light to her will. Of all her powers, this is the most fearsome but also the most draining.
---
---
---
---
---
---
⌈Other⌋
TBA

⌈

Habits
⌋
❖ Forgetting to eat || With her impossibly thin body and frighteningly non-existent weight, it comes at no surprise that she has a tendency to neglect her own sustenance. Her life does not seem to be a priority to her existence, but when she does eat, her appetite could easily outmatch all the Lost Children combined.
❖ Staring || Whether she does or does not realise the intensity of her ethereal stare, she has a habit of looking too long and too intently.
❖ Pyromania || She has a habit of setting things things on fire, particularly when she's anxious or frightened.
---
---
⌈

Likes
⌋
♥ Art || Had she not been born a Guardian, she might have been a Craft Faery. She's creative and extraordinarily good with the arts and crafts.
♥ Nature || Rather a given, seeing as she's a Faery, Sora loves all animals and plants.
♥ Shiny objects || Be it jewellery or light, Sora is infatuated with anything shiny or bright.
♥ Books || Books aren't the only things she reads but she has a particular obsession with beautifully bound written texts.
⌈
Dislikes
⌋
✘ Physical contact || She has a very large 'bubble' and does not appreciate physical contact or even proximity.
✘ Pity || Nothing much hurts her anymore, but there is nothing worse than being pitied.
✘ Dishonesty || Sora would rather be tortured by the truth than coddled in a lie.
✘ Abyss || Be it deep water, darkness, death or the unknown, Sora dislikes the uncertainty of oblivion.
---
---
⌈

Strengths
⌋
✪ Animal whisperer || Although not a magical ability, Sora is highly attuned to the minds of animals - and people too but they're a few notches below animals in the living being pyramid.
✪ Observant || Nothing important ever slips her notice.
✪ Speed || There are few faster than Sora, and she is unlikely to be caught unless she wants to be.
✪ Alert || She lives in a perpetual battle mode, aware of the littlest sounds to the tiniest shifts. She is near impossible to creep up on.
✪ Athletic || Despite what her small stature and lack of body mass might convey, Sora is incredibly athletic. She is agile, quick and flexible, her stamina extraordinary.
⌈
Weaknesses
⌋
⌘ Swimming || Or even floating, at that. Faery wings become remarkably heavy underwater and it is impossible for any Faery to stay afloat without aid in their true forms. Water also contains 30% iron, which weakens most Faeries, so much so that some are unable to transform into their human bodies underwater. Because of this, the Children of the Woods tend to avoid it. Although Sora is not one of those, she continues to avoid swimming, although it is more so due to past trauma than to her physical disability.
⌘ Abyss || Both her dislike and her weakness, she fears the unknown that comes with deep waters, darkness, death and even sleep. This is in part why Sora does not sleep or even close her eyes for too long.
⌘ Iron || Like all Fae, iron is her kryptonite.
---
---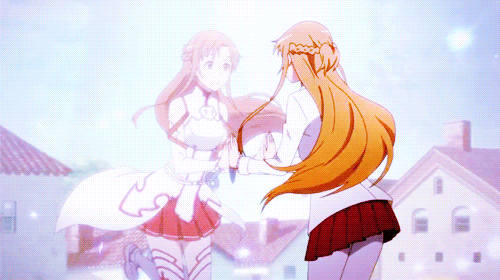 ---
---
⌈

You have no scar to show for happiness.

⌋
---
---
⌈Personality⌋


FIERCE

|

INDEPENDANT

|

LOYAL

|

BRAVE



Fierce and bordering on violent, Sora reacts to most situations like a frightened feline - with her claws. She lives in a perpetual state of stress, where everything and everyone is a threat and the choice of fight or flight must be decided in a heartbeat. Sora is quick to attack and even quicker to defend. A fortress of steel and fire surrounds her heart, as impenetrable and immobile as her lack of trust.

Sora is fierce in everything she does, thinks and feels; her words are sharp and her actions bite. Obeying social cues and etiquette is not in her nature and she would sooner starve than sit at a table grasping at spoons with people who hate her. She is fiercely independent, requiring no approval but her own. She refuses to live a facade and pretend thin-lipped smiles are anything more than what they are. She loathes pity even more than she does cruelty, and would rather be tortured by the truth than coddled in a lie.

When Sora believes in a cause, she does with her soul and body. She is stubborn to a fault but she is also fiercely passionate, her thoughts contagious and her independence admirable. For the Child of Light and Stars, there is no greater purpose to her existence than to protect and serve the Heir. She is condemned for her failure but that is not her concern, her thoughts only have room for returning the Heir to her rightful home. She is loyal to her duty, and loyal to those who have garnered her love and trust - but those no longer exist.

Sora is terrified. She is afraid of the Fae, of Lost Children, of Mountain Dwellers and Sea creatures. She is frightened by shadows, by her own incapacity to be whole, of failure and of death, but Sora Aerlyn is remarkably brave. She does not allow such fears to hinder her purpose, instead she battles against it, doing what she must, breathing and doing and living and existing even though she is absolutely and irrevocably terrified. The future, present and past torment her but she realises that courage does not lie in never fearing, but in doing even though you can barely contain your tremors. It is for her fear of everything that she is hindered by nothing. Fear has become a constant droning that is intrinsic to her existence, and as one might learn to live without an arm, she has learned to live with terror.
---
---
---
---
⌈

Forever is a long time to compress into a few paragraphs.

⌋
---
---
⌈History⌋
A Guardian would be raised amongst the Fae to serve and protect the Heir, his needs second to his service, his love second to his duty and his life second to his the Heir's. A Guardian would have a life of eternal servitude, one devoid of love or choice, besides what he provided to the Heir. The Guardian was chosen for his Flame, with eyes older than time itself that signified his purity, loyalty and connection to the Old Magic. He would be the light and stars that shone upon the Heir. In an immortal realm, it was eternities before a Guardian was found, being raised only once every few forevers. It had been so long before a Child of Light and Stars was known that it had begun to become a myth.

That was, until the Aerlyn twins.

The oldest was called Chikyu of the Earth and the youngest Sora of the Sky. Their existence was celebrated but it did not last even a billionth of a blink. The two Faeries could not fly. Each had only one wing and each only one eye that burned with the light of the stars. The twins were identical except for their reverse symmetry, one's left eye was dark as night and ashes where their right shone with the brilliance of gold and rubies. The other twin suffered from the opposite. They could not call upon light to protect the Heir; they could not even fly.

By the time they discovered a solution, it was too late, the Heir had been born and stolen. A twin was chosen by chance and her immortal life sacrificed so that the remaining twin would be whole and see the stars with both eyes and fly with full wings. She became powerful, but she was also alone. All around, the same phrase was echoed, "Lucky Sora" who survived.

When the Heir was stolen, so was faith in her Guardian. Sora was whole, but she was a shadow. Condemned by her own people who no longer believed in her or her capacity as the Guardian, Sora Aerlyn began to die.

A Faery without food is hungry but alive, a Faery without sleep is tired but a live, a Faery without faith is a corpse. Belief in Faeries sustained the Children of the Woods, but nobody believed - or believes - in Sora. Her wings were beautiful but useless against her spine and her magic laid in embers. She was a Faery of Light that had dimmed and a Star on its way to self-destruction. The Faeries treated her cruelly, ignoring her existence when they were not ripping at her wings and limbs, and the useless Guardian became the useless slave, but Sora would not be beaten.

She believed in herself where nobody believed in her, finding comfort in solitude. Gradually, she began to do what Faeries of Light do - shine. She was a fierce beacon that stood apart from everyone else, but that didn't matter, she had her own home, wood and planet revolving beneath her feet. Sora accomplished what no other Faery had ever been able to do - she survived on her own.
---
---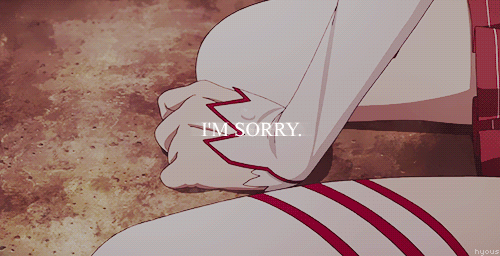 ⌈

Too long. Didn't read.

⌋
---
---