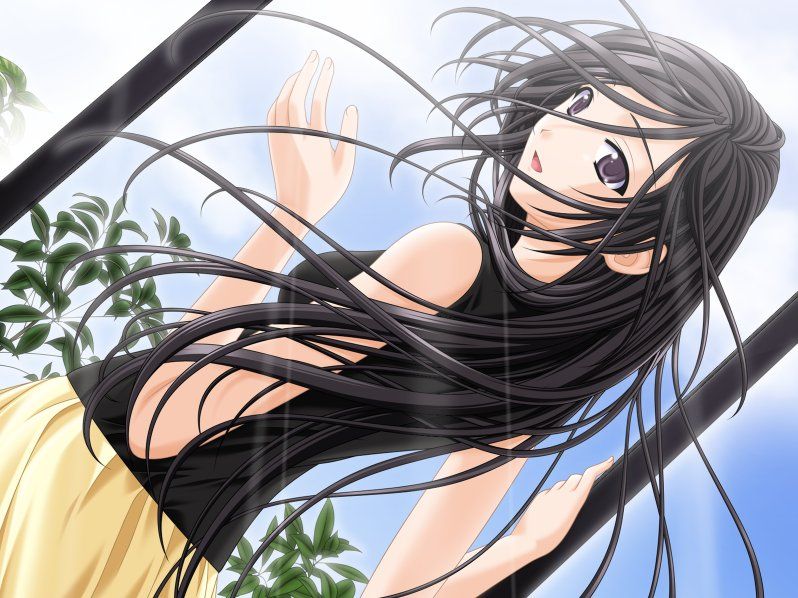 Nickname:
Song/Rose
Age:
19
Gender:
Female
Race/Ethnicity:
American
Orientation:
Straight
Personality:
Songrose tends to be very friendly towards others. She loves to help people out, and isn't afraid of hard work. She likes to keep busy, and isn't fond of sitting still all day. She needs things to do, or she tends to go stir crazy, and will find something to do, whether it's pointless or not. She is very open, and isn't really very keen on keeping secrets; not intentionally, anyway. She loves to make new friends, and is very unhappy when someone is upset with her, or seems to dislike her. She is very energetic, and can tolerate quite a bit. Her memory is fairly poor, however; she tends to get lost very easily.
Skin Tone:
Pale
Height:
5'4
Build:
Slender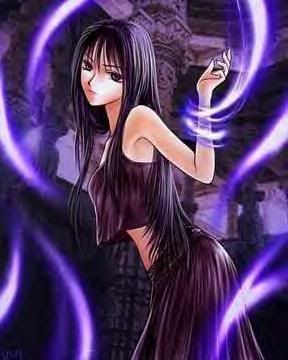 Physical Description:
Songrose is of average height, and is fairly slender. Her black hair reaches to about her waist. She has bright purple eyes. She prefers to wear jeans with a light colored t-shirt, along with a pair of dark purple tennis shoes. She also keeps a black hair tie wrapped around her wrist, just in case she needs to keep hair out of her face.
Occupation:
none
Hobbies:
singing, gardening, sketching
Skills:
singing, cooking
Likes:
*Music
*The color purple
*Dogs
*Sunshine
Dislikes
*Being alone
*The dark
*Boredom
*Being useless
Items they often carry:
cell phone, sketchbook, pen
Greatest Personality Trait:
Likes being helpful
Biggest Personality Flaw:
naive; trusts everyone
Goals in Life/Dreams:
Songrose hopes to eventually be able to own and work on a ranch
Fears:
Enclosed spaces, being alone
History:
Songrose grew up in a fairly normal family, with her parents and older brother. They lived in a big city, so naturally there were a lot of people, and a not quite so many parks. Every chance she got, she would head to the park closest to the house, despite it being so small, and hang out there instead of at home. She always liked to draw things, plants and animals she saw there. Most of her sketchbook contains pictures of wild animals she saw both there ans at the zoo. She and her brother have never hung out much, though; he much prefers to stay indoors, while she would rather be outside. In fact, her parents usually stayed inside, too, rather than walk around. As a result, she made more friends on her own than with her family. This has gotten her into a little trouble, when she trusted people she didn't know, but her brother typically is the one that helps her out. She went to the summer camp mostly because her parents told her to, but she hopes to make more friends.
Other:
Songrose has always wanted to live away from her parents, but has never tried, because she isn't sure she's ready to live on her own yet.